Stepping up remote learning with technology and dedicated faculty
Jewish Academy of Orlando has upgraded the school's remote learning offering by investing in new technology and by naming Emily Watson, a veteran teacher as remote learning coordinator. Twenty percent of the school's enrollment has opted for remote learning to start the year. These investments create an educational opportunity that equals the high standards and success for which JAO is known.  
"Our goal is to make the remote student experience connected, social, meaningful, authentic and relevant; whether a student is enrolled in person or remote learning," said Watson. "This is accomplished by using a blended model of both synchronous and asynchronous learning." 
Synchronous learning at the school allows remote learners to join their class via Google Meet for lessons in real time. The classroom experience for remote students is designed to facilitate more active participation in discussions and lessons remotely.   
"Our technology provides a window into the classroom for our remote students," said Michael Hughes, director of technology. "The experience is even more immersive than remote learning last spring, at the beginning of the pandemic. We have added a dedicated video and audio system in our classrooms."
In addition, the school has adopted a new learning management SeeSaw for grades K-2 and expanded its use of Google Classroom in grades 3-5.  SeeSaw allows younger grade teachers to share assignments and materials, provide teacher and student feedback. The platform also allows students to draw and write straight into, record video and/or audio messages of themselves that get sent to the teacher. The application automatically collects all student work in a digital portfolio.  
Google Classroom, which has been used in the upper grade classrooms even before the pandemic allows each teacher to make his/her own classroom, digitally push out work to students, organize their classroom by subject area or topics, provide student feedback, comment on documents, assign grades, and digitally send them all back to students.  The platform also allows the students to keep track of all of their assignments from all teachers, digitally hand in assignments and receive feedback/grades all in one place
The social emotional component continues to be large focus at JAO. The new schedule and technology facilitate more peer-to-peer interaction.  Remote students are even welcome to "join" their class for lunch. 
"While remote learning is the best choice for our family, I love that my daughter is able to connect with her class and classmates throughout the day and, at the same time, receive a strong academic experience that keeps her engaged and keep her social and emotional needs in check," said Jennifer Hennessee, parent of a remote learner. "Plus, the teachers really strive to seamlessly interact with the virtual students as well as the in-class students. They work in groups together and are really made as much of the experience as they possibly can."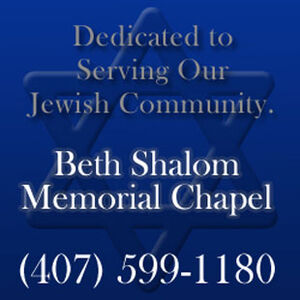 "With all of the benefit this technology provides, we are mindful of the potential effects of students being in front of a screen entire school day," said Amy Polacek, director of academics. "Our schedule creates the opportunity for students to step away from the screen with a balance of independent work, brain breaks, and recess.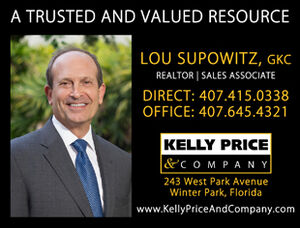 "Community is a big part of why people love our school," Head of School Alan Rusonik added. "We continue to look for ways to build that connection, including with our remote learners." Using the same technologies, parents are invited to attend weekly Minyan and Shabbat gatherings remotely as well as other school events throughout the year.
"While most of our families chose in person learning, we are thrilled to offer an equally robust academic experience with social interaction for our remote learners," said Rusonik. 
Jewish Academy of Orlando serves central Florida students of all faiths from kindergarten through fifth grade The school delivers a whole-child education fostering academic excellence and character education rooted in Jewish values. Jewish Academy of Orlando is accredited by the Florida Council of Independent Schools.  
To learn more about Jewish Academy of Orlando, please visit: jewishacademyorlando.org or follow the school on Facebook https://facebook.com/JewishAcademyOrlando/ 
To learn more about COVID-19 Precautions at Jewish Academy of Orlando, please visit: https://www.jewishacademyorlando.org/covid19.