Giving birth in the 1970s - two new beginnnings
The late 1960s and early 1970s were a time of new beginnings and births for our family and Disney World, a mix of pain and euphoria. In the summer of 1970, my husband, Howard, and our two young sons, Lee and David, left behind the smog and gridlock of Los Angeles. We had lived there for a year while Howard, hired as Hotel Division manager for Walt Disney World, participated in Disney's intensive orientation training for new executives. He looked forward to assisting in the construction and opening of Walt Disney World's first two hotels, the Contemporary and Polynesian. As we stepped off the plane at McCoy Airport, Orlando International Airport's predecessor, I felt the heavy humidity press down on the swell of my body, five months pregnant with our third child.
For the next six weeks, we lived as pampered guests at the Hilton Inn South, the only lodging on International Drive, an unpaved sandy road. Leased by Disney in 1969, it served as the company's training center for hotel employees and temporary living quarters for newly arrived executives and those commuting from California. A flashing hotel sign facing I-4 welcomed them by name.
The fairy tale ended when we moved into a furnished apartment, where we lived until our home, our first, newly constructed according to our plans, was ready for occupancy. Its due date, Dec. 1, seemed far away.
A native New Yorker, I missed big city culture and the book publishing industry, having worked as an assistant editor and freelance proofreader until the birth of our second son. But I marveled at the natural beauty of the area's lakes, trees and painted sunsets and savored its slower pace and lighter traffic. I basked in the locals' hospitality and the camaraderie of the "Disney families."
On Nov. 30th, I checked into the labor ward of Orange Memorial Hospital, a forerunner of Orlando Regional Healthcare, for a rocky, roller coaster ride. I was stunned to learn that my obstetrician, a compassionate older physician, was not on call that day. We had agreed that, barring any complications, I would use the Lamaze natural childbirth method. Though he was inexperienced in this type of delivery, he trusted my judgment, for I had followed that procedure in New York and again in Boston for my first two childbirths. Upon his request, I took a refresher course with a local nurse.
During the early stages of labor, sequestered in a small cubicle with a supportive nurse at my side, I began the Lamaze breathing exercises, which helped control my discomfort from contractions. As my doctor's brash young associate passed by, he asked in disbelief, "Is she hypnotizing herself?" By the time I reached the chilly delivery room, this doctor was nowhere in sight. "Don't push yet," one nurse cautioned. I clenched my teeth and tightened my muscles while someone scrambled to locate him. Finally, he sauntered in as if testing my tolerance, endurance and the Lamaze method and in slow motion pulled on his plastic gloves. At 1:50 a.m. on Dec. 1, 1970, our third son, Robert Allen, arrived. That same day the moving truck pulled up to our new house in Southern Oaks, a tree-lined south Orlando subdivision. A friend who stopped by to check on the move discovered my teary-eyed husband seated on a carton in the driveway surrounded by a sea of boxes. My mother, our miracle worker who arrived from New York, created order from the chaos, using her highly developed organizational skills.
With Disney's grand opening slated for Oct. 1, 1971, Howard had no time to recuperate, for he had to assist in the birth of the Contemporary Hotel and the "Poly." Once the steel framework had been completed for the massive A-frame Contemporary, empty, uncarpeted, pre-constructed modular rooms with sliding glass doors were installed. On each of the 14 floors, mammoth cranes hoisted mattresses, carpet and furnishings to one room, its glass doors temporarily removed, designated as the storage area. Unique in structure, the Contemporary, during its building stage, required extraordinary attention to detail. Hotelier Harris Rosen, then Disney administrator of Hotel Planning, decided to test the hotel's front desk design by using an oversized wooden counter to match the dimensions. When he discovered that its width prevented a clerk from handing a guest the room key, he sent the design plan back to the drawing board.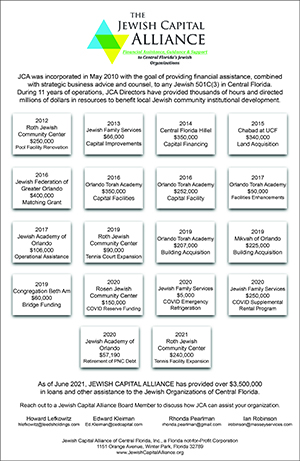 Two weeks from the finish line, U.S. Steel, Disney's hotel construction partner, announced that the Polynesian Village's central atrium would not be ready for the opening. Such a declaration was not acceptable! Parks construction superintendent Ed Winger and his staff arrived on the scene, laboring around the clock. The atrium they created, with its orchids and lush greens, set the tone for the hotel's exotic island ambiance, reflected in its room decors and even in the phones, which sounded with chirps instead of rings.
The night before the hotels' debut, on a Contemporary Hotel balcony, Walt's brother, Roy Disney, and Howard watched in horror as a tractor hit a main waterline near the south annex, flooding the loading docks and the hotel's main portico. "It took forever to find someone who knew how to turn off the water so the pipe could be repaired," Howard recalled.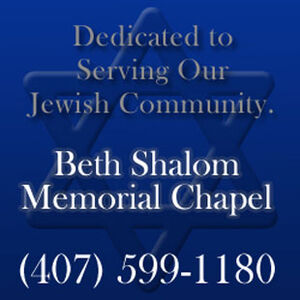 Crews worked until dawn to cover up the unsightly hotel grounds. A young supervisor who offered to help confided that he did not know how to lay sod. "Neither do I," replied Dick Nunis, a Disneyland vice president at that time. "Just remember, green side up," which became the workers' rallying cry. Later that week, they removed the sod so the ground could be properly prepared for its permanent cover.
Only hours before the first guests checked into the Polynesian Village, Howard, his boss, John Curry, director of Hotels, and others signed on for window cleaning duty. Armed with squeegees and hoses, they balanced on high ladders to get the job done.
The Contemporary's elegant opening-night banquet, starring Bob Hope as the celebrity guest, measured up to expectations until the serving of the main course.
"Just as the succulent tournedos were ready on the new gas-fired grills," Curry recalled, "the heat got too high and the fire system was set too low." The fire extinguisher's white powder left its mark everywhere in the kitchen, especially on the food. While the Poly Hotel and a nearby steak house prepared replacement dishes, the Disney band and a comedian filled the time.
With the festivities and celebration of central Florida's new world, the stress of creating Disney's new hotels faded. It was a time when the boundaries between reality and fantasy blurred. Our family of five joined Orlando's natives and newcomers, business travelers and tourists for a wild, adventurous ride.
This article first appeared in Orange County Regional History Center's magazine, "It's About Time" in April 2003.