Scene Around
Oy Gevalt! ...
I recently read this, got upset, and pass it along to you:
"The Jewish Confederation of Ukraine voiced outrage following an attack on the Mariupol synagogue by an axe-wielding vandal.
The incident occurred on the eve of one of the Jewish calendar's holiest days, Tisha B'Av, which marks the destruction of the Temples in Jerusalem.
The synagogue's security guard is being hailed as a hero after he successfully fought off the armed attacker. Media reports indicated that the perpetrator later returned, this time throwing feces at the building.
In response to the attack, the Jewish Confederation of Ukraine commented 'it is noteworthy that a criminal who broke into a synagogue attacked Jews with an axe in his hand, as the thugs of the past did. And it is symbolic that this attack was committed on the eve of the most tragic day for the Jews, the Ninth of Av.
Fortunately, this time, thanks to the courage of the synagogue guard, the tragedy did not happen.'"
(Ukraine is my ancestry on my Mom's side. Although she was born in Montreal, Canada, her parents, brother and sister were born in Ukraine.)
I need a good laugh ...
On Sunday, Nov. 29th at 10 a.m.
Chabad of Greater Orlando will present the second in its Zoom Lecture Series. (They refer to it as "Physically Apart - Emotionally Together.)
Well-known comedian, JOEL CHASNOFF, will present "Jokes On Us!"
Joel delves into the quirks of his Jewish life, from his great-grandparents botched immigration at Ellis Island (in New York) to his stint in the Israeli Army and the challenges of raising a Jewish family.
Chasnoff (born Dec. 15, 1973) is an American stand-up comedian and writer with stage and screen credits in eight countries, and author of the comic memoir "The 188th Crybaby Brigade," about his year as a tank soldier in the Israeli Army.
The cost per lecture is $10. To find out more about this enjoyable program, or more about the entire series of programs, phone 407-644-2500, x0 or contact http://www.ChabadOrlando.org/Zoom.
The Jewish Federation of Greater Orlando ...
According to KEITH DVORCHIK, executive director & CEO, there has been a significant financial impact due to Covid on our community. 
The Federation, in partnership with The Jewish Federations of North America is participating in a Human Services matching fund. This fund will match every dollar raised up to $50,000 with an additional 50 cents up to a total of $25,000. The Federation has begun this campaign and we are excited to be able to raise funds that will help our agencies involved with providing Human Services. The campaign to raise $50,000 in our community will allow us to provide $75,000 in funds to our agencies to help with their human service needs. We are excited to take on this campaign and to work to ensure our community agencies continue to provide for the service needs that they are.
One thing that Covid has highlighted is just how important community is. I am proud of our Central Florida Jewish Community and the amazing ways we are working together as well as following our missions in these trying times. We are blessed to have amazing leaders of our agencies, organizations, and synagogues both as professionals and lay leaders."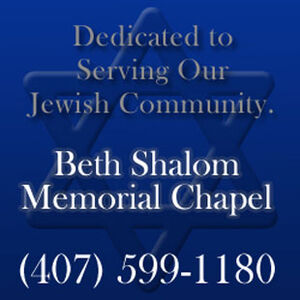 PJ Library of Greater Orlando ...
Join PJ Library of Greater Orlando for another Hands Helping Hands event: PJ Packs Care Kits!
Together, with your family, you will "shop" at stations filled with basic everyday items such as toothbrushes, deodorant, granola bars, water and more to create a care kit for a person in need. 
Families are encouraged to fill bags until supplies run out. Register by Thursday, Nov. 27. 
Conversational Hebrew Class ...
In partnership with the Israeli American Council and their OFEK HUB program, join in for a fun, beginner level course to learn to speak Hebrew.
There are just five sessions and they, unfortunately have begun. The sessions are 45-50 minutes long and are taught by ZEHAVA DAHAN.
For more information, contact AVIVIT ERLICHMAN at 407-645-5933 to see if it is too late to join. The next class is scheduled for Monday, Nov. 23rd at 8 p.m.
All That Jazz...
JEFF RUPERT's quartet with Richard Drexler, Marty Morell and Ben Kramer will be playing LIVE at Blue Bamboo on Dec. 24.
There will be limited seating, in accordance with COVID guidelines.
(YES! THANK YOU! I LOVE YOUR MUSIC!)
Shout-Out ...
I recently sat on my glasses (yes, I did!) and had to replace the frames.
So, embarrassed as I was, I went to the office of eye doctor, ANDREW AZIZ, were the new optometrist, ERIN COTTAR, made me feel so special. She was kind, caring and patient. What a good experience for me! And, I received the frames that look exactly like the ones I broke!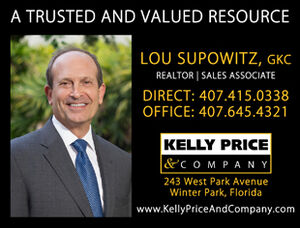 (Wow, great service!)
One for the road ...
Silverstein went into a small grocery store and asked, "Do you have any salt?"
"Oh boy, do we have salt! Come look back here," said the owner as he took Silverstein into the back room, which contained nothing but salt ... 19 barrels of salt.
"Wow!" Silverstein said. "You really must know how to sell salt!"
"Not me," said the owner, "I'm not so good at it, but the salesman I bought it from, HE CAN REALLY SELL SALT!"