Viewpoint: Dayenu - it should have been enough ...
With a lot of urging, I write to shed some light on the focus of the recent deluge of articles, letters, social media posts and phone calls regarding the Holocaust Memorial Resource and Education Center of Florida. I've received enough calls and emails asking me to address the issues at the heart of the deluge that here I am diving into turbulent waters.
Why? I am a longtime volunteer, board member and immediate past president of our Holocaust Center. I am also the daughter of the Center's founder, Tess Wise. These two roles enable me to comment from a uniquely informed perspective on the original intent of my mother's almost singular efforts to create the Center, as well as on the recent charges of mission redefinition.
A few detractors have deluged us with comments critical of the current exhibit: "Uprooting Prejudice: Faces of Change." Note that many of them have based their criticisms on misleading reports by journalists and experts who have not even visited the museum, much less this exhibit. They have decided that exploring these themes of prejudice should have no place in a museum dedicated to the memory of millions of lives lost to … prejudice.
There seem to be two primary debates in the recent controversy:
The first centers around what constitutes an appropriate mission for a Holocaust center or memorial. Some recent commenters have asserted that our mission has changed since our founding. Setting aside the falseness of this suggestion for a moment, inherent in this assertion is the idea that our mission is somehow inappropriate for a Holocaust center. To support that argument, the mission statements of various other, also highly respected, Holocaust museums and organizations have been held up as more acceptable. It should be worth noting, however, that our Holocaust Center was founded well before most of these other organizations, which more narrowly define their scope. As the U.S. Memorial Holocaust Museum (dedicated in 1993) was being envisioned, the team charged with developing this venerated institution visited our established, modest, well-respected Holocaust Center (founded in 1981) and held visioning talks with my mother and her team at the time.
Not only did our mission predate and inform those other respected institutions, it has remained unchanged since our founding in 1981. In an earlier article in the Heritage (Viewpoint: A mission and legacy that endures: A new era for HMREC,
April 19, 2019), I stated and stand by my words. Our mission continues unaltered: "to use the history and lessons of the Holocaust to build a just and caring community free of anti-Semitism and all forms of prejudice and bigotry. The Center has always been an inclusive place, collaborative and welcoming and belonging to everyone." The Holocaust was singular and unique. But it was not only a Jewish tragedy. It was a human tragedy and a failure of humanity. Working to create a better world in its aftermath is not only a Jewish challenge. It is a human challenge. Teaching this has always been our charge.
The second debate roiling the waters around the Center is over why we develop programming focused on the experiences of others. Some writers argue that the Holocaust is a uniquely Jewish experience and that to discuss any other group or individual's challenges in the same breath only dilutes the singularity of the Holocaust, offending survivors and the Jewish community. This opinion contends that the Center should be a memorial only to the memories of Jews who perished in the Holocaust.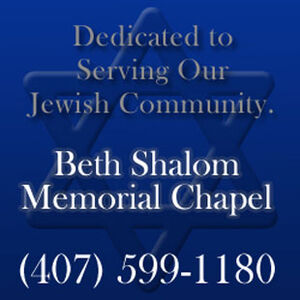 When confronted with this opinion in the past (this is not the first such debate) I used to respond that if my mother wanted only to create a memorial, she would've raised support and funds to build a marble or bronze monument of some sort. What I have come to realize is that her idea of a memorial wasn't as narrow as mine. Rather, her goal was to create a memorial in the form of education and understanding so that, as she stated on many occasions "no other individual or group would have to experience what my family experienced in the Holocaust." This Center for memory and education was built as my mother's memorial to her family and way of life in a manner consistent with the Jewish tradition of tikkun olam. In pursuit of this mission the Center does not equate the Holocaust with any other genocide, social injustice or human rights violations. What we do is examine current issues and events through the lens of what happened in Germany and Europe that enabled and resulted in the "final solution" of the Holocaust, so that we might fulfill the promise of "Never Again."
We Jews sing the song "Dayenu" every year during our Passover seders as we recount all of the blessings granted us by God, saying "it would have been enough …"
The only child of an educated, cultured and civically involved family, it would have been enough for Tess Goldberg Wise to survive the destruction of the Holocaust. It would have been enough for her to continue to pursue her medical education and Jewish way of life. It would have been enough for her to come to the U.S. to live, fall in love, raise a family and continue to observe and support her Jewish beliefs, traditions and values. It would have been enough …. But for Mom, it wasn't. Beyond her personal loss, Mom took the admonition of tikkun olam to improve the world as her personal imperative. She believed that Never Again means not only for Jews but for all of humanity.
Along with Mom, the Jewish Federation, Valencia College and enough individuals in our community agreed that saying "Never Again" is not an end but a beginning. The marbleization of the Holocaust was not enough to satisfy my mother or our community. Our many supporters from the Jewish and non-Jewish community, government leaders, education systems (both public and private), religious leaders and arts organizations have found meaningful connections to our mission and Mom's visionary work for over 40 years. They have contributed significant funding to ensure we are able to continue to imbue future generations with civic responsibility and compassion through understanding the lessons of the Holocaust.
Please, stop offending my mother's personal legacy and memorial to our family who perished in the Holocaust by trying to redefine the Holocaust Center's mission and raison d'etre. Do not politicize her legacy. You do not have to agree, or participate, but please show respect even if you cannot support. Dayenu is also translated to mean "it should have been enough."
It's time to end this argument. Dayenu.