The virtual side of fundraising and the Jewish Pavilion
Fundraising can be challenging in the best of times, and if you throw in a pandemic, it creates even bigger challenges. What do nonprofits do to ensure that they are able to receive the funds they need to fulfill their mission? At the Jewish Pavilion an army of dedicated volunteers and employees worked together, came up with a plan, and carried it out beautifully. To quote Charles Dickens "it was the best of times, it was the worst of times" and this group made the Pavilion's fund-raiser event shine bright to make sure our seniors see the best of times.
The biggest fundraiser we have at the Jewish Pavilion is the Gems & Jeans Gala & Silent Auction. This event consists of a live auction, a gala appeal followed by a sit-down dinner and journal. All of these provided a dilemma in the age of Covid. How could this still be done and be safe in these times? Penny Goldstein D'Agostino, CFO at the Jewish Pavilion, came up with the brilliant idea to deconstruct the event into three individual "separate-together" fundraisers.
The first question to answer was how do we produce a journal-style donor book for the Gala? D'Agostino came up with the idea of converting this to the Pavilion Pathways program, working with the Pavilion's donors and sponsors to produce a special page on the Pavilion's website (www.jewishpavilion.org/pavilion-pathways). It is a beautiful place where you can find information about the community donors that are supporting Jewish Pavilion through these trying times. There are also special discounts and offers. Please visit the page, the donors, and tell them The Pavilion sent you.
Without a sit-down dinner, where is the appeal? The Pavilion received a generous donation from Addeo Jewelers for Rosh Hashanah, beautiful elongated hoop diamond earrings worth approximately $1800. They were raffled off in a High Holiday Appeal, and Board Chair Marlene Adler won. She was incredibly generous and donated them back to the Jewish Pavilion and they were re-raffled for Chanukah. Dolores Indek was the lucky winner.
The third part was the auction, which was moved into an online platform that ran from Oct. 18-23, 2020. Several hundred participants visit the auction site, and the Pavilion was thrilled with the results. Items from past live auctions went for a higher amount online; multiple gift certificates, for quite a few well-loved restaurants, ended up actually going for more than their designated amounts.
Whether the auction is done in person or online there is no way to get around the amount of hard work that goes into putting it together. The Jewish Pavilion has a great group of women who come together and make it work. Donations for auction items need to be secured, and once those items are secured they all get documented and thank you letters go to those who donated the items, and the items are held somewhere for safe keeping until the auction. The Jewish Pavilion's small office space can only hold so much and the home of a committee member becomes our storage center.
Committee volunteers would spend two to three days making baskets, grouping items together, and coordinating item placements for the auction table. Then items were taken to the venue where the volunteers would set up, label everything, and make sure there wasn't anything missing. Once the bidding ended everyone would work to get to everything to the proper staging area. All of that was done by the Jewish Pavilion Gala committee volunteers, consisting of Marlene Adler, Corinne Brail, Penny Goldstein, Marci Gaeser, Sharon Littman, Susan Livingston, Faye Novick, Rene Pitt, Elise Schilowitz, Shirley Schoenberger, Susie Stone, and Janelle Taylor. This JP Gala committee could be found monthly in the parking lot laughing, planning and trying to figure out to make this work while sitting at least six feet apart. The comradery is geniune and easy to feel when they talk about each other.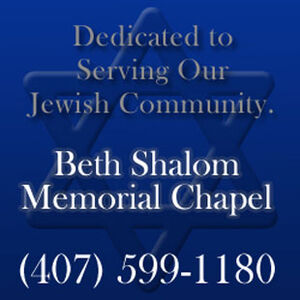 In years past, we have had between 180-250 attendees with only about a third of those bidding. Last year, the auction was opened to a much wider audience. Data was automatically logged, updated, and saved.
This online auction gave the Jewish Pavilion great publicity and brought in an entirely new group of buyers. In the future an online auction would be a great way for our seniors to be able to participate in the auction and allow us to spend more time with them. This could be the wave of the future.
What about the social aspect of the event? Janelle Taylor said that those who work in the industry see face-to-face events coming back in the fall. -
-What can we do to make our next auction the most successful one ever? Is there a way to incorporate an online auction with a live gala? Having a hybrid event would open the auction up for anyone to bid. Having an online auction would also allow for our seniors to be able to participate and feel more included in our mission. Less time being designated to the manual labor aspect of the gala means we have more time to spend with our seniors.
Whether an event is better online or face to face, this year's gala was a huge success. The Jewish Pavilion and its league of volunteers work hard everyday to help fulfill its mission. This year's gala was no exception and through all the laughter and hard work we were able to insure the Jewish Pavilion would be able to continue to give our seniors the best of times.