Scene Around
In the news...
Judge MERRICK GARLAND is President BIDEN'S pick for attorney general of the United States.
Judge Garland is Jewish. His grandparents fled Europe and anti-Semitism. "The United States took them in," he said. "I want to pay back by serving." (He broke down, suppressing tears.) "I'm not here to serve the president. I'm here for the people."
(I hope he will be voted in.)
Also...
My eldest son, Navy Commander DAVID and his wife, JOLENE, have many Great Danes in their family. I am grandma for sure ... and proud of it!
(Don't they look like me??)
And...
I am widowed now more than five years after a 55-year marriage. There are two songs, both written by Jewish talents, that describe how I feel these days ... and so I sing them all the time.
"But Not For Me" is one of them. It was written by George and Ira Gershwin. The second song is "By Myself," written by Arthur Schwartz and Howard Dietz. Also members of our tribe.
(What talent!)
A well-deserved apology...
I read this in the current issue of World Jewish Congress digest and pass it along:
"The Protestant Church of the Netherlands has publicly admitted to failing to protect Jews during the Holocaust and apologized for the Church's role in preparing "the ground in which the seeds of anti-Semitism and hatred could grow."
(A little late, wouldn't you say? But an apology nevertheless.)
The remarks were made by PKN Chairman RENE de REUVER during the ceremony at the Rav Aron Schuster Synagogue in Amsterdam commemorating the 82nd anniversary of Kristallnacht.
Known as the Night of the Broken Glass," Kristallnacht was a two-day pogrom orchestrated by the Nazi leadership that was levied upon Jewish communities in Germany, Austria and the Sudentenland in the former Czechoslovakia. It was a turning point in Nazi Germany's use of violence and murder and a precursor to the attempted genocide of European Jewry.
"For centuries, a rift was maintained that could latter isolate the Jews in society in such a way that they could be taken away and murdered," Reuver said. "Also, in the war years, the ecclesiastical authorities often lacked the courage to choose a position for the Jewish citizens of our country. The Church now wants to recognize without reservation that the church laid the ground under which anti-Semitism and hatred could flourish. We hope it is not too late," Reuver added.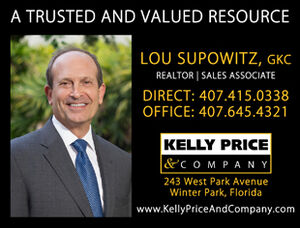 (No, of course not! Just decades and decades!!)
Reuver acknowledged that the PKN was a part of the "sinful history" of anti-Semitism, adding that "we undertake to do everything possible to further develop Judeo-Christian relations into a deep friendship of two equal partners, united among others in the fight against contemporary anti-Semitism."
RUBEN VIS, Secretary of the WJC-affiliated Netherlands-Israelitisch Kerkgenootschap, weicomed Reuver's apology on behalf of PKN, saying that "the book of the Shoah never closes, but with this confession of guilt the Church turns a page."
Approximately 140,000 Jews lived in the Netherlands when Nazi Germany invaded in May 1940. Approximately 70 percent of Dutch Jewry died over the course of the Holocaust. While thousands of Dutch Jews tried to hide from SS forces, Dutch civilians turned many over to the Nazis, including Anne Frank's family.
(I was only a toddler at that time, but living in a welfare project in Brooklyn, I was also subject to hate and anti-Semitism. But look how nicely I turned out! OH SHUT UP!!)
A world without water?...
Israel has not only solved the water scarcity problem, it has an abundance of water that is exported to its neighbors. Ben Gurion University of the Negev has played and continues to play a leadership role in this achievement.
The university is the epicenter of Israel's efforts to show the world how to make the most of every deep water in drylands.
BGU's research includes the use of nanotechnology to improve the efficiency of water filtration. It's Zuckenberg Institute for Water Research is developing and improving breakthrough technologies for recycling waste water from the Mediterranean Sea.
Professor NOAM WEISBROD, a hydrologist and director of BGU's Institute for Desert Research, says "In 30 years, 45 percent of the world population will be living in countries chronically short on water. That's more than 4 billion people. Our facility and students are involved in projects around the globe, conducting cutting-edge multidisciplinary sciences and providing practical solutions for rural communities in Africa, farmers In California and global transnational industrial companies."
The Jewish Federation of Greater Orlando ...
The month of Soul Care is Federation's way of reminding you to take time for YOU.
They know that you have spent the past year taking care of, and worried about everyone but yourself. As we head into the month of Passover, they encourage you to find a few moments each day to remember how AWESOME you are and to practice protecting your peace.
For further information and how to register for Soul Care, phone 407-645-5933.
A reminder ...
I wrote about this a few times but it is well-worth repeating:
Chabad of Greater Orlando presents "Physically Apart-Emotionally Together," a zoom lecture series.
On Sunday, March 14 at 10 a.m., EFRAIM ZUROFF, an American born Israeli historian and Nazi hunter who has played a key role in bringing indicted Nazi and fascist war criminals to trial, is the featured speaker.
The cost of the lecture is $10. For further information, phone 407-644-2500x0 or email http://www.ChabadOrlando.org/Zoom.
Alan Rock Jazz info ...
The John DePaola Quintet will be appearing on Friday, March 12 and Saturday, March 13 at
Blue Bamboo Music, 1905 Kentucky Ave in Winter Park.
(Jazz lovers enjoy!)
Another reminder...
The Winter Park Playhouse, 711­ N. Orange Avenue, Winter Park, presents a musical journey of Woman from March 19 through April 24. It is titled "Respect."
(I want whomever wrote it to run for president!)
For tickets and other information, phone 407-645-0145.
One for the road ...
Mrs. Schwartz was walking down Semoran Boulevard with her two grandsons.
A friend asked, "How old are your grandchildren?"
She replied," The doctor is five and the lawyer is seven."
(My doctor is a little older and my lawyer is also!)