Weekly roundup of world briefs
Rep. Lee Zeldin considering run for New York governor
By Ron Kampeas
(JTA) — Rep. Lee Zeldin, one of two Jewish Republicans in the U.S. House of Representatives, is considering a run for New York governor in light of scandals engulfing incumbent Andrew Cuomo.
"After a lot of people reached out to me in recent days and weeks, and after discussing it at length with my wife and daughters, I am now actively exploring a run for governor of New York against Andrew Cuomo in 2022," Zeldin told Newsday on Tuesday.
The newspaper quoted a number of Republican state officials as welcoming the news, noting that Zeldin won his Long Island district handily in the last election and is adept at obtaining federal funding for the state.
Statewide, however, Zeldin could face some obstacles: He has been one of former president Donald Trump's most vocal boosters in a state where Trump is reviled. Zeldin was among the dozens of Republicans who voted to overturn Joe Biden's presidential win.
Moreover, it's not at all certain Cuomo would run for a fourth term in 2022, given how wounded he is because of the recent spate of allegations that he covered up the number of dead from the coronavirus, bullied and threatened opponents, and sexually harassed at least two subordinates.
There is speculation that Cuomo may resign. In that case, the Democratic lieutenant governor, Kathy Hochul, would take his job.
Yeshiva University men's basketball is on a 35-game winning streak
By Andrew Silow-Carroll
(JTA) — Yeshiva University's men's basketball team is riding a 35-game winning streak, picking up from last  season when the Maccabees reached the Sweet 16 of the NCAA's Division III national tournament before the pandemic shut down the rest of the event.
The unbeaten streak is the third longest in Division III men's basketball history, and the longest among all current NCAA Division I, II and III teams. Y.U., the Modern Orthodox flagship university in Manhattan, has started the 2020-21 season at 6-0 and is ranked No. 4 in the D3hoops.com Men's National Poll. The Maccabees, the defending Skyline Conference champion, haven't lost since the opening game of the previous campaign.
D3hoops.com also named senior forward Gabriel Leifer of Lawrence, New York, to its Team of the Week on Tuesday. Leifer, a returning fourth team All-American, is just the fourth men's basketball player, and seventh overall, in the 24-year history of D3hoops.com to be named to its Team of the Week in four separate seasons, according to Y.U.
For all its promise, the team will be denied the chance for a tournament title for the second season in a row: Due to low participation numbers among member schools, NCAA Division III winter championships are canceled for the 2020-21 academic year.
For third year in row, Sheba Medical Center ranks as one of world's 'Top 10' hospitals
(JNS) — For the third consecutive year, Newsweek magazine has ranked Sheba Medical Center among the "Top 10 Best Hospitals in the World," placing it at #10 in 2021.
The magazine's annual "World's Best Hospitals" survey, which debuted on the Newsweek.com site on Wednesday, once again cited Sheba's superior health care, in addition to its medical innovation and cutting-edge research.
Sheba faced stiffer global competition this year, as the annual Newsweek/Statista ranking featured far more countries, expanding from 1,000 hospitals in 2019 to 2,000 in 2021. Despite doubling the number of participating hospitals, Sheba still placed in the "Top 10."
"To be nominated and ranked among the Top 10 World's Best Hospitals for three consecutive years, underscores Israel's image as a small country with world-class medicine and what we call 'Sheba Global Impact,' " said Professor Yitshak Kreiss, CEO of Sheba Medical Center, the largest facility of its kind in Israel and the Middle East region.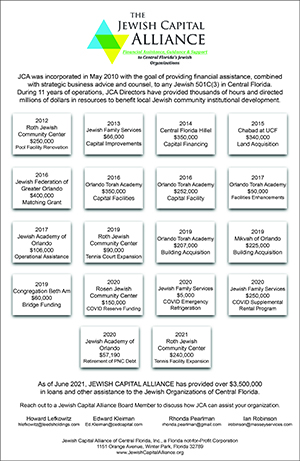 "This honor is also a testament to our dedicated staff, which has worked tirelessly to utilize cutting-edge medical treatments, treating patients from all walks of life during these challenging times, offering hope without boundaries," he added.
Sheba is located on a 200-acre campus and is home to 11 of Israel's national health centers, four hospitals, two institutes, expansive research laboratories, 159 medical departments and clinics and diverse educational facilities.
Jewish family deplanes over mask compliance, accuses airline of anti-Semitism
(JNS) — Frontier Airlines has been accused of anti-Semitism after forcing a Jewish family to deplane on Sunday, allegedly because an infant was not wearing a face mask.
The incident involved Martin Joseph and his large group of Orthodox Jewish family members who were on a Frontier Airlines flight from Miami to New York.
Joseph told ABC's "Eyewitness News" that the crew "asked one of my daughters and son-in-law — they had a baby of 15 months old — where is the mask for the baby? My daughter explained that the law doesn't require a mask."
The airline's own policy during the coronavirus pandemic states that children under 2 are not required to wear face masks while flying.
Joseph said that he and 21 family members were then ordered off the plane. Frontier Airlines eventually canceled the flight.
Later on Sunday, the airlines claimed that the issue was with adults in the group "who refused to wear masks" and that "repeated requests to comply with federal law necessitated their removal from the flight." However, Joseph said videos from the plane show that all the adults in his group were wearing face masks.
According to the Orthodox Jewish Public Affairs Council, multiple eyewitnesses said that as the Jewish passengers started leaving the plane, Frontier crew members "applauded, exchanged high-fives and one allegedly said 'a job well done to those Jews.' "
OJPAC accused the Frontier crew of "bigoted behavior."
The Anti-Defamation League New York/New Jersey on Monday called for a "full and transparent investigation" into the matter, adding that there were "apparent anti-Semitic comments made by crew or others."
Israel's health minister says 90 percent of those over 50 are 'vaccinated or recovered'
(JNS) — Ninety percent of Israelis over the age of 50 have been vaccinated or have recovered from COVID-19, said Israeli health minister Yuli Edelstein on Wednesday.
Seventy-five percent are eligible for a "Green Pass," noted Edelstein, meaning that they received their second vaccine more than a week ago, or have recovered from the virus and have antibodies.
He continued to urge all Israelis to "follow the guidelines."
One month ago on Feb. 3, Israeli Prime Minister Benjamin Netanyahu proposed a "national goal" of vaccinating at least 90 percent of the over-50 age group, saying this would be the key to successfully exiting the lockdown. At that time, 77 percent of those aged 50 or over had been vaccinated.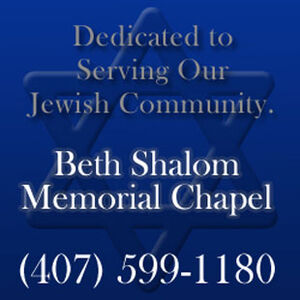 "Ninety-seven percent of those who have died are in the 50-and-over age group," he said at the time, noting that 93 percent of all serious cases fall in this group as well.
The third phase of the Health Ministry's reopening plan began on March 7. The plan includes the opening of more in-classroom education and entrance to indoor dining, hotels, events and conferences for "Green Pass" holders. In addition, during the third phase, outdoor dining will be open to everyone.
However, in an interview on Wednesday, Israel's Deputy Health Minister Yoav Kisch said the plan may be put on hold because of the growing reproduction rate of the virus, which climbed to 1 on Monday.
"There is a huge difference between a basic reproduction number that is below 1, which means a declining epidemic, and higher than 1, which means an expanding epidemic," said Kisch, speaking to Ynet. "If the R number rises significantly, we will not approve another reopening, we will recommend halting it."
"Nothing is a done deal. On Thursday, a decision will be made based on coronavirus data," he added.
Diagnosed cases of the virus, which had been on the decline since Feb. 21, began to rise on Monday with more than 4,265 new cases reported since then. However, the number of serious cases, which now stand at 717, has decreased since Feb. 7.
There are currently 42, 733 active cases of the virus in the country. A total of 4,811,712 people (representing 52 percent of the population) have received the first dose of the vaccine and 3,503,621 (38 percent of the population) have received both doses. As of Feb. 3, all Israelis from the age of 16 and up were eligible to receive the vaccine.
Israel points to Iran for causing oil spill, calling it 'environmental terrorism'
(JNS) — Israel's Environmental Protection Minister Gila Gamliel accused Iran on Wednesday of being behind a major oil spill off Israel's coast from Feb. 1-2.
Gamliel tweeted that a Libyan-owned pirate ship called the Emerald that departed from Iran was responsible for the attack.
"Iran is waging terrorism by damaging the environment," said Gamliel.
She added that in the past two weeks, researchers from the Environmental Protection Ministry have been working around the clock to find the "criminal ship."
Gamliel was also quoted by Reuters as saying that the oil tanker in question had turned off its radios for nearly a full day before continuing on to Syria.
Israelis have rallied to clean up the tar that has contaminated nearly 100 miles of Israel's 120-mile coast along the Meditteranean Sea and affected marine life and other organisms.
State Department: America firmly opposes ICC war-crimes probe of Israel
(JNS) — The U.S. State Department said it "firmly opposes" the announcement by the International Criminal Court of the opening of its investigation into Israel and the Palestinians over war-crimes allegations.
"We will continue to uphold our strong commitment to Israel and its security, including by opposing actions that seek to target Israel unfairly, the ICC … has no jurisdiction over this matter," U.S. State Department spokesman Ned Price told reporters.
"Israel is not a party to the ICC, it has not consented to the court's jurisdiction, and we have serious concerns about the ICC's attempts to exercise its jurisdiction over Israeli personnel," said Price, adding that the Palestinians "do not qualify as a sovereign state, and therefore are not qualified to obtain membership as a state in order to participate as a state or to delegate jurisdiction to the ICC."
He also said the Biden administration is thoroughly reviewing sanctions imposed by former President Donald Trump against ICC officials.
Last month, the U.S. State Department noted that it had "serious concerns" over the ICC's ruling on its jurisdiction to investigate Israel and that it represented a biased attack on the Jewish state. More recently, a bipartisan group of senators urged U.S. Secretary of State Tony Blinken to more strongly denounce the ICC's investigation.
Self-described 'skinhead' who schemed to blow up Colorado synagogue sentenced to nearly 20 years in prison
By Ben Sales
(JTA) — A self-described "skinhead" who plotted to blow up a Colorado synagogue in 2019 was sentenced to nearly 20 years in prison.
Richard Holzer, 28, who was arrested in an FBI operation, had planned to attack Temple Emanuel, a 100-year-old synagogue in Pueblo with 35 member families. The man Holzer thought was his partner in crime was actually an FBI agent.
Holzer had also planned to poison the synagogue's water supply with arsenic.
According to Reuters, he pleaded guilty last year to one count each of trying to obstruct religious services by force and attempting to destroy a building used in interstate commerce.
At his sentencing hearing Friday, according to Reuters, Judge Raymond Moore castigated Holzer for trying "to terrorize the Jewish community."
""It is one of the most vulgar … evil crimes that can be committed against an entire group of people," Moore said.
'Shtisel' Season 3 Netflix release date announced
By Gabe Friedman
(JTA) — Season 3 of the hit haredi Orthodox drama series "Shtisel" will debut on Netflix on March 25, Israel's Yes Studios announced Tuesday.
The first two seasons of the show, which follows members of an Orthodox family in Israel, became popular with audiences around the globe, Jewish and non-Jewish, after being distributed by Netflix. The third season will be the first branded as a Netflix Original.
"This season was made possible thanks to the love and support we received from fans and viewers throughout the world," producer Dikla Barkai said in a news release. "We are thrilled to be able to bring the 'Shtisel' family to the warm embrace of global audiences in time for Passover."
Production on the season began after Israel's first COVID-19 lockdown last year, and the show just finished its initial run on Israeli TV. The narrative picks up four years after the conclusion of the events of the previous season.
NJ teen confesses to spearheading plot to vandalize Midwestern synagogues
By Gabe Friedman
(JTA) — A 19-year-old from New Jersey admitted he coordinated members of the neo-Nazi group The Base in attacks on at least two Midwestern synagogues.
Richard Tobin, of Brooklawn, pleaded guilty Friday to conspiracy charges, the Associated Press reported. He faces up to 10 years in prison.
In the Sept. 2019 attacks, a synagogue in Hancock, Michigan, was daubed with swastikas and SS symbols and a synagogue in Racine, Wisconsin, was defaced with an anti-Semitic slogan and the insignia of The Base.
Tobin said he called his efforts "Operation Kristallnacht," a reference to the pogrom throughout Nazi Germany in 1938 that many refer to as the start of the Holocaust.
He added that he was "triggered by the state of the country" and described feeling angry after seeing large crowds of Black people at a New Jersey mall.
Tufts pro-Israel Jewish student official no longer facing impeachment
By Ben Sales
(JTA) — An attempt to remove a pro-Israel Jewish activist from his student government position at Tufts University has been withdrawn.
The effort had drawn media attention as well as concern from Jewish organizations such as the Anti-Defamation League. The pro-Israel group StandWithUs also expressed concern about the case, which represented the latest campus clash between pro-Israel and pro-Palestine students.
Max Price, a member of the Tufts Community Union Judiciary, a student governing body at the Boston-area school, was set to face an impeachment hearing Sunday due to a complaint demanding his impeachment submitted by the campus chapter of Students for Justice in Palestine.
SJP claimed that Price violated student government bylaws because he was part of the committee that authorized a recent campus referendum condemning U.S. police delegations to Israel. While the referendum was being reviewed in November, Price served as co-president of Tufts Friends of Israel, and he had publicly opposed the SJP campaign earlier that year.
Price said his position in the pro-Israel group did not impinge on his student government duties, and that SJP's campaign against him constituted anti-Semitic discrimination. The student judiciary had also voted that he did not need to recuse himself, though subsequently the head of the judiciary muted him during a meeting on the SJP referendum.
But on Friday, according to a university spokesperson, SJP withdrew its complaint, thus canceling the impeachment hearing. Price confirmed that the complaint had been withdrawn.
"While I'm relieved to no longer have my Judaism on trial, it does not absolve SJP of their responsibility, nor the administration in their negligence in allowing this to transpire," Price told JTA on Friday afternoon.
The university spokesperson, Patrick Collins, told JTA that the university "take[s] very seriously any concerns raised by students — regardless of their backgrounds and perspectives — of bias, safety, privacy and intimidation, whether by organizations affiliated or unaffiliated with Tufts."
Alyza Lewin, an attorney from the Brandeis Center, a pro-Israel legal defense group that complained to the university on Price's behalf, said the withdrawal was the result of media coverage.
"The reporting, the questioning, that ended up as a result of this coming out in the open forced them to backtrack and we're grateful that the hearing is not taking place," Lewin said. "I hope that the university will respond and work with us."