Weekly roundup of world briefs
In Jewish Heritage Month proclamation, Biden recognizes Emhoff and Schumer — and the rise of antisemitism
By Ron Kampeas
WASHINGTON (JTA) — In his proclamation marking Jewish American Heritage Month, President Joe Biden cited the precedents set by prominent Jews in politics this year and condemned the nation's spike in antisemitism in recent years.
Biden recognized Douglas Emhoff and Chuck Schumer, saying this year Americans saw "two historic firsts… the Vice President take the oath of office alongside her Jewish spouse, and a Jewish American became the first Majority Leader of the United States Senate and the highest-ranking Jewish American elected official in our Nation's history."
Schumer, the Jewish Democrat from New York, became Senate majority leader in January when Democrats retook the Senate.
"Alongside this narrative of achievement and opportunity, there is also a history — far older than the Nation itself — of racism, bigotry, and other forms of injustice," Biden said. "This includes the scourge of antisemitism. In recent years, Jewish Americans have increasingly been the target of white nationalism and the antisemitic violence it fuels."
Biden's decision to run for president was fueled in part by his perception that then-President Donald Trump was equivocating in condemning white supremacist violence and antisemitism. He said last week in his address to a joint session of Congress that white supremacists posed the greatest terrorist threat to Americans.
Pope Francis mourns Meron victims
By Ron Kampeas
(JTA) — Pope Francis expressed his "closeness" to the people of Israel in the wake of the deadly Lag b'Omer catastrophe at Mount Meron.
"With sadness, I express my closeness to the people of Israel for the incident last Friday on Mount Meron that caused the death of 45 people and numerous injuries," Francis said during his weekly address on Sunday, Reuters reported.
He said he would remember the victims and the ones who mourn them in his prayers.
Tens of thousands of people gathered at Mount Meron to mark the Lag B'Omer holiday Thursday night when a stampede on a crowded ramp led to the deadliest civilian disaster in Israel's history.
Paris to name a street for Sarah Halimi
By Cnaan Liphshiz
(JTA) — Paris will soon inaugurate in its historic Jewish quarter a street named for Sarah Halimi, Mayor Anne Hidalgo said amid protests over authorities' handling of the killing.
Hidalgo made the announcement on Sunday following a rally by about 20,000 people, mostly Jews, who demonstrated against the April 14 ruling by France's highest court on the 2017 slaying.
"We need to honor Sarah Halimi's memory. And that's what we'll do," Hidalgo said in a statement, France3 reported Tuesday. "There will be a Sarah Halimi Street. It will be a way of achieving justice for her."
The street will be in the 4th District, also known as the Marais, which before the Holocaust was the heart of Jewish life in Paris.
Halimi's killer, a 31-year-old Muslim man with a history of antisemitic behavior, will not stand trial because the high court ruled that the  marijuana he had smoked before the murderous attack made him temporarily psychotic. Previous rulings had found that the killer, Kobili Traore, was motivated partly by his hatred of Jews.
In 2011, Paris inaugurated a memorial garden for Ilan Halimi, a French Jew (not related to Sarah) who in 2006 was kidnapped, tortured and murdered by a gang of criminals because he was Jewish. Jihadist literature and Hamas propaganda were retrieved at the homes of some of the conspirators. The gang's leader was given a life sentence and more than a dozen others were sent to prison.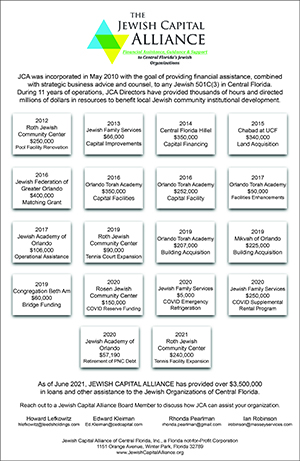 Biden offers assistance to Israel in aftermath of Lag b'Omer tragedy
By Ron Kampeas
WASHINGTON (JTA) — President Joe Biden offered assistance to Israel in the wake of the deadly stampede in the country's north on Lag b'Omer.
Biden said in a statement released Friday by the White House that he had called Prime Minister Benjamin Netanyahu.
"The loss of life among worshipers practicing their faith is heartbreaking," Biden said. "I have instructed my team to offer our assistance to the government and people of Israel as they respond to the disaster and care for the wounded."
Biden also said the U.S. government was tracking information about American casualties.
"The people of the United States and Israel are bound together by our families, our faiths, and our histories, and we will stand with our friends," Biden said. "Our prayers are with those who were injured and all those who lost loved ones. May their memories be a blessing."
Idaho and West Virginia pass anti-Israel boycott laws
By Gabe Friedman
(JTA) — Idaho and West Virginia have joined the growing list of states that over the past several years have passed anti-Israel boycott legislation aimed at outlawing businesses that support the Boycott, Divestment and Sanctions movement.
The bills passed this week bring the number of states with similar laws to 33.
Idaho's Anti-Boycott Against Israel Act states that public entities cannot do business over a total of $100,000 with companies that do not expressly oppose the BDS movement. West Virginia's bill stipulates the same.
"The State of West Virginia has an economic and a humanitarian obligation to denounce and reject the Boycott, Divestment, and Sanctions Movement against Israel, and to prevent the state or any of its instrumentalities from contracting with companies that engage in the movement," the measure reads.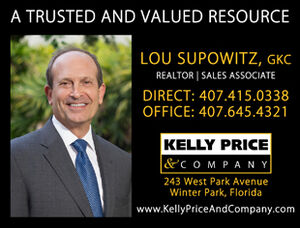 Since 2015, anti-BDS laws have gained momentum, but also hit bumps along the way in the form of high-profile critics who argue the legislation hampers free speech. In 2019, the U.S. Senate, then controlled by the Republican Party, passed a bill by a vote of 77-23 that gave states legal cover to continue to introduce anti-BDS legislation.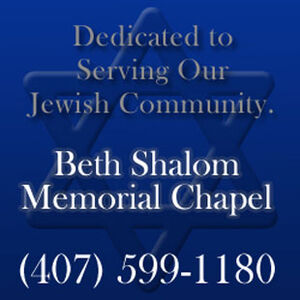 Some states and specific institutions have found themselves embroiled in free speech lawsuits over the laws.
British Labour Party suspends 14 members over alleged antisemitism
By Cnaan Liphshiz
(JTA) — The Labour Party in Britain suspended 14 members, including seven lawmakers from the Cambridge area, for alleged antisemitic rhetoric.
A Conservative Party spokesperson said his party also will suspend a Cambridge politician for similar remarks.
The Labor lawmakers are on the government councils of the City of Peterborough and North Cambridgeshire, municipalities situated about 50 miles north of London, the Jewish News reported Wednesday.
The report neither specified what the councilors had said, wrote or done to prompt the allegation, nor how they reacted to it.
The Conservative councilor had shared on social media an article that claimed Israel was carrying out a "Final Solution" in Gaza, the report said.
Spokespeople for Labour and the Conservatives said the suspensions were part of policy of zero tolerance toward antisemitic rhetoric in their ranks.
Antisemitic rhetoric had reached unprecedented prevalence within Labour under its former leader, Jeremy Corbyn, who served from 2015 to  2020. Under Corbyn, Labour had lost the support and confidence of a large portion of the country's Jewish population.
His successor, Keir Starmer, suspended Corbyn from the party. Starmer, a centrist whose wife is Jewish, has vowed to repair relations with British Jews and expel antisemites.
Annual Al-Quds march against Israel canceled in Berlin
By Toby Axelrod
(JTA) — The annual anti-Israel Al-Quds Day march this year in Berlin was canceled for the second year straight.
Al Quds Day, which protests the establishment of the state of Israel, was established in 1979 by Iran's leader Ayatollah Khomeini. Since then, his followers have marked the day in cities around the world with large Muslim populations, during or shortly after Ramadan.
The event, which has been taking place in Berlin since 1996, was canceled at short notice, police told the Tagesspiegel newspaper. The report did not indicate the reason for the cancellatin. Last year's event had also been canceled by organizers in connection with the COVID-19 pandemic.
Jewish and pro-Israel groups have tried for years to have the march banned as a purely antisemitic demonstration. It is illegal in Germany to call for the destruction of Israel.
"Participants unscrupulously exploit freedom of expression and assembly to spread their hatred," Josef Schuster, head of the Central Council of Jews in Germany, told the Judische Allgemeine newspaper.
Germany designated the Iranian-backed Hezbollah militant group as a terrorist organization last year, and Schuster added that the move "should make it easier to ban the Al-Quds march, because the connection to the banned Hezbollah is obvious." In 2016, Berlin barred Al Quds marchers from carrying Hezbollah flags, saying the image of an upraised assault weapon is a call for genocide.
Since 1996, Berlin's annual demonstration has attracted between 300 and 1,000 Islamists. Men and women march separately.
According to the Judische Allegemeine Zeitung, several Palestinian groups were among the 2,000 people who had registered to attend the event scheduled for May 8.
US sending team to Mideast to calm fears over Iran deal
(JNS) — A team of U.S. envoys is being dispatched to calm the fears of regional allies because of efforts by the Biden administration to revive the Iran nuclear deal.
Their plans may include visiting Saudi Arabia, the United Arab Emirates, Egypt and Jordan, according to unnamed sources quoted by Bloomberg in a report published on Wednesday.
The team is reportedly made of officials from the U.S. State Department, National Security Council and Defense Department and will be led by NSC Middle East policy coordinator Brett McGurk and State Department counselor Derek Chollet, sources said.
Another issue to be discussed on the Mideast trip is the decision by the Biden administration to go ahead with the sale of F-35 fighter jets to the UAE as part of a larger $23 billion arms deal.
One official was quoted in the report as saying that the United States has lingering concerns about UAE technology security assurances that need to be dealt with before the sale goes through, being specifically concerned that China could get its hands on the technology.
Decrying 'social justice ideology,' 49 people sign 'Jewish Harper's letter'
By Asaf Shalev
JTA) — An open letter signed by about 50 prominent Jewish Americans is warning of the rise of "social justice ideology," which is described as a "pernicious" force that is "antithetical to Judaism" and threatens to stifle free debate and democratic values in the United States. 
The group that organized the letter and many of its signatories say they were inspired by last year's Harper's letter, which made a similar argument about censorship of unpopular opinions in the public sphere. 
Signatories of the so-called "Jewish Harper's letter" include prominent conservative writers Bret Stephens, Bari Weiss and Seth Mandel, major academics and authors such as Stephen Pinker and Daniel Gordis, as well as leading rabbis like David Wolpe of Sinai Temple in Los Angeles. 
They were brought together by a new initiative called the Jewish Institute for Liberal Values. 
The letter calls on Jews to take action against the "suppression of dissent" that is said to be dominating the United States.
"Jewish tradition cherishes debate, respects disagreement, and values questions as well as answers," the letter says. "We members of the Jewish community add our voices to the growing chorus supporting our liberal principles, opposing the imposition of ideology, encouraging open discussions of challenging topics, and committing to achieving a more just America."
Sheldon Silver, disgraced former NY Assembly speaker, gets prison furlough
By Andrew Silow-Carroll
(JTA) — Sheldon Silver, the former speaker of the New York State Assembly, was released early from federal prison, where he was serving a 6 1/2-year sentence on federal corruption charges.
Silver, 77, an Orthodox Jew who for two decades was among the most powerful men in the state, was furloughed under a measure meant to control the spread of coronavirus in prison.
He is expected to serve the remainder of the sentence under confinement in his home on New York City's Lower East Side, NY1 reports. A photograph showed Silver entering the back door of his building in a wheelchair Tuesday.
Silver was convicted in 2018 of using his office for personal gain. He has been in a federal prison in upstate New York since August.
The Manhattan federal prosecutor's office vigorously opposed Silver's release, as did some lawmakers, while others called for compassion. A New York Post editorial called his release "an obscenity."
Jared Kushner launches peace institute to advance Abraham Accords
By Ron Kampeas
(JTA) — Jared Kushner has launched an institute to promote his major accomplishment when he advised his father-in-law, former President Donald Trump: the normalization agreements between Israel and a number of Sunni Arab countries.
Kushner founded the Abraham Accords Institute for Peace with Avi Berkowitz, a friend who Kushner brought in to be the chief Middle East peace negotiator in the latter part of his father-in-law's single presidential term, Axios reported on Wednesday.
Berkowitz helped broker the accords last year that brought normalization agreements between Israel and Sudan, Morocco, the United Arab Emirates, and Bahrain.
The institute will promote trade, tourism, and people-to-people exchanges between Israel and the Arab countries.
The other founders include Haim Saban, an Israeli American entertainment mogul who also is a major donor to the Democratic Party. Axios said that Kushner wants to bring more Democrats on board. The Abraham Accords is one of the few diplomatic initiatives launched by Trump that President Joe Biden has fully embraced.
Kushner, who led Trump's 2016 and 2020 campaigns, is reportedly no longer among his father-in-law's political advisers.
The other founders of the institute include Israeli Foreign Minister Gabi Ashkenazi and the ambassadors of Bahrain and the United Arab Emirates to Washington. Rob Greenway, the senior Middle East official on Trump's National Security Council, will be the executive director.
Hate crimes see 73% rise in NYC, with Asians and Jews most targeted
By Andrew Silow-Carroll
(JTA) — A dramatic rise in attacks on Asian-Americans has led to an overall increase in hate crimes in New York City during 2021, while the number of crimes targeting Jews decreased slightly.
Jews in New York were targeted in 54 hate crimes reported between Jan. 1 and May 2, down from 58 such crimes in the same period in 2020, according to New York Police Department figures released Monday.
The NYPD's Hate Crime Task Force said the city recorded 180 hate crimes through May 2, compared to 104 such crimes during the same period last year, a 73% increase.
Asians were the most targeted group with 80 hate crimes through May 2 — soaring from 16 in the same period in 2020. Jews were the next most targeted.
NY Jewish federation sending $200K in COVID relief to India
By Andrew Silow-Carroll
(JTA) — UJA-Federation of New York announced $200,000 in grants to four organizations working on COVID relief efforts in India.
The grants are focused on providing equipment and relief in hard-to-reach and especially vulnerable communities in the country, where a second wave of infections has overwhelmed hospitals and crematoria.
The funding will include a $60,000 grant to the American Jewish Joint Distribution Committee for a partnership with the Israeli government to provide Israeli-made ventilators to hospitals, UJA said in a statement.
The remainder will enable the NGOs Afya, IsraAID and Gabriel Project Mumbai to procure medical equipment and food packages and help establish a new vaccination center in Mumbai's Kalwa slum.