Scene Around
Wow! A favorite of mine ...
One of my sons, a marketing manager, recently worked in New York City for a weekend. He met some very famous people and one of them was a favorite of mine, LARRY DAVID, who happens to be Jewish (but you knew that!)
I loved Larry way back when he was one of the creators of "Seinfeld," most everyone's favorite television series.
Then when his own TV show, "Curb Your Enthusiasm" was established, I fell in love with Larry David, especially his humor. (It hit home every time.)
Another gentleman that I admire, (mainly because we think alike ... and also, he is Jewish!) is STEPHEN BREYER, associate Justice of the Supreme Court of the United States.
He was nominated by former President BILL CLINTON and he is generally associated with the liberal wing of the court.
He was recently a guest on the STEVEN COLBERT TV show, which I am addicted to!
10 things you need to know about Israel ...
I found this information in a mailing from "Stand With Us":
1. "The Jewish people are indigenous to Israel ... the birthplace of their language, culture, religion and identity. Jews have had an unbroken presence in the land for over 3,000 years.
2. Although they flourished at times, for 1,900 years, Jews lived as an oppressed minority across Europe, North Africa, and the Middle East. Despite many obstacles, those living in the Diaspora maintained their unique identity and connection to their ancestral homeland, and to the Jews who remained there in cities like Jerusalem, Hebron, and Safed.
3. In the late 19th century, Jews started a movement called Zionism to liberate themselves from oppression and rebuild a thriving nation in the land of Israel.
4. In 1920, after the Balfour Declaration and the San Remo conference, the League of Nations recognized the Jewish people's historic connection to Israel, as well as their right to a homeland there under international law.
5. For decades, beginning in the late 1800s, waves of Jews returned to the land of Israel to rejoin those who were already there and rebuild their nation. They drained swamps, built cities and farms, revived Hebrew as a spoken language, and created the institutions necessary for a state.
6. In 1948, Israel declared statehood in the midst of a brutal war launched by Arab forces to prevent its establishment. Its Declaration of Independence enshrined the values of justice, democracy, equal rights, and peace. Initially, most of its population consisted of Jewish refugees who survived the Holocaust or fled rising violence and persecution in Arab countries.
7. Israel is about the same size as New Jersey and can fit into California 22 times. It has very limited natural resources, and most of its land is desert.
8. Israel is a world leader in innovation and humanitarian aid. Israelis are helping people all over the world overcome hunger, disease, water scarcity, natural disasters, environmental degradation, cyber threats, and much more.
9. Israel made peace with Egypt in 1979 and Jordan in 1994, followed by the U.A.E., Bahrain, and Sudan in 2020. Others in the region are likely to follow. Israelis have offered at least four major proposals to end the conflict with the Palestinians and help create a Palestinian state. Palestinian leaders have said no each time, to the detriment of both peoples.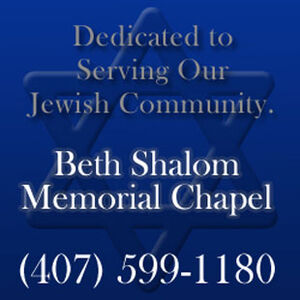 10. Israel is one of the world's most diverse nations and the only consistently free country in the Middle East, according to Freedom House.
Israelis have successfully fought for progress on human rights issues like equality for minorities (especially for the 1point8 million Arab citizens of Israel), women's rights, LGBTQ rights, peace with Israel's neighbors, and much more."
(That's only 10 things I've listed. There is much more. My late spouse and I visited Israel and fell in love with it. I will return someday soon.)
Oh yes, back in 1920 (before I was born!!!) the beloved Winston Churchill said about Israel: "It is manifestly right that the scattered Jews should have a national center and a national home and be reunited, and where else but in Palestine (Israel), with which for 3,000 years they have been intimately and profoundly associated.
The Jewish Pavilion ...
In an effort to share the great work being done throughout our community, we'd like to start off by highlighting the Jewish Pavilion and shed some light on their success during COVID. Success is a word used to describe any positive impact our partner agencies have had over the past 18 months in serving the community at large. Stay tuned in the coming months for more success stories from our partner agencies.
The Jewish Pavilion staff and volunteers did everything possible to stay in touch with seniors during the pandemic including weekly phone calls, email correspondence, and delivering thousands of cards from all over the country. 
They delivered gift bags to 400 seniors every other month that included holiday items like Shabbat services guides, sealed challah rolls, electric candlesticks, juice, apples and honey, dreidels, and Hamantashen.
Want to get involved? Head to www.jewishpavilion.org or give them a call at 407-678-9363.
The Jewish Federation of Greater Orlando ...
Because it's only about a week away, I think it should be repeated.
Please join in on Friday, Oct. 8th at 6:30 p.m. for a celebration of diversity, bringing together friends and families to honor the LGBTQ+ community. 
Led by Rabbi David Kay, we hope to see you at Orlando City Hall for our third annual Pride Shabbat. Phone the Federation at 645-5933 for further details and how to get involved.
One for the road ...
Esther and Sadie meet on the boardwalk in Atlantic City.
Esther asks Sadie, "So, how is your son?"
Sadie shakes her head sadly and replies, "Awful! My poor son is married to such a woman. She has to have breakfast in bed. She has to have a mink coat!"
Then Esther asks, "And how is your daughter?"
"Wonderful!" Sadie says, beaming, "She's married to a marvelous man who serves her breakfast in bed, and he just bought her a mink coat!"
(Oy vay ... I'm the mother of three sons!)