Scene Around
Surprise! Surprise!...
I never knew that GERALDO RIVERA was raised Jewish. Did you? This is a complete surprise to me! He is a well-known American journalist, attorney, author, political commentator and former television host. But a Jew????
Geraldo, was born at Beth Israel Medical Center in New York City to Lillian Friedman and Cruz Allen Rivera. (His dad was Puerto Rican). Geraldo's mom's family was of Russian Jewish descent. Geraldo also had a bar mitzvah! He did some growing up in Brooklyn, like me, and West Babylon, N.Y.
Another surprise for me ...
I never knew that actor Leonard Nimoy was Jewish. His parents came separately from Tziaslay (today's Ukraine). They got together in the United States. Boston was their home and that is where Leonard was born. He died in 2015. We will always remember him as Spock in the Star Trek franchise.
A frightening tale ...
The child of German-Jewish parents who fled from Nazi-controlled Berlin to the United States in 1939, HENRY WINKLER was born and raised in New York. I never suspected. I thought maybe he was of Italian heritage.
I first noticed Henry Winkler when he acted as Fonzie Fonzarelli in the television show "Happy Days." He played the role for 10 years! He was also a producer and director.
A beacon of unity for the Jewish people ...
I read this recently in the World Jewish Congress digest and pass it along to you:
"The State of Israel must be a beacon of unity for the entire Jewish people, and I am confident that its new government will also help bring Diaspora Jewry together." (This was the heading to the article written by WJC Ambassador Lauder.)
"I know incoming Prime Minister NAFTALI BENNETT and incoming Foreign Minister YAIR LAPID, and am confident that their partnership, together with Defense Minister BENNY GANTZ AVIGDOR LIBERMAN, GIDEON SA'AR, MERAV MICHAELI, NITZAN HOROWITZ, MANSOUR ABBAS, and their colleagues from their respective parties, will provide Israel with stability and the same spirit of unity the people of Israel demonstrated during the recent Israel-Hamas military conflict.
The State of Israel must be a beacon of unity for the entire Jewish people, and I am confident that its new government will also help bring Diaspora Jewry together", according to Lauder. He continues, " I especially recall being together with then Diaspora Minister BENNETT in Pittsburg in October 2018 immediately after the vicious murder of 11 Jews at the Tree of Life synagogue.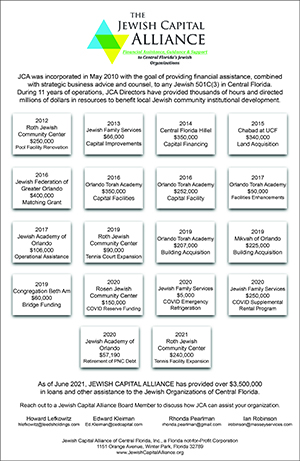 I remember his concern for all Jews, regardless of whether they were Orthodox, Reform, Conservative, or Secular. I am certain that going forward, he, Foreign Minister LAPID, and their colleagues in the new government will be equally committed to the unity of the Jewish people, both in Israel and across the globe.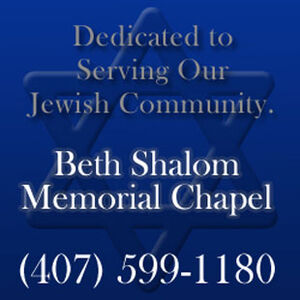 On behalf of the more than 100 Jewish communities on six continents affiliated with the World Jewish Congress, I look forward to working with the new government as it embarks on the daunting task of providing the State of Israel with a sense of political stability and ensuring its ongoing success, both domestically and internationally, as we together confront the growing surge of anti-Semitism across the globe that threatens both Israel and the Jewish people."
MDA's Legacy Circle ...
Your legacy is Israel's future. When you make a planned gift in support of Magen David Adom, you're not only making a significant difference for Israel's future and creating a legacy that lives on in perpetuity, you also become a member of MDA's Legacy Circle. Legacy Circle members ensure MDA will be able to answer the call for Israelis with medical emergencies for generations to come.
Call or email them to learn about all the ways you can make an impact that will last throughout your lifetime and beyond. Phone 866-632-2763 or email msternemas@afmda.org.
A very informative note ...
It came from BARBARA GOLDBERG. If you have questions or concerns, you can let her know at barbgoldberg27@gmail.com.
"Good afternoon. Our board has made a change to our name. It is now, "JCC Seniors on the Go," And as of Nov. 1st, we will start collecting dues again for the 2021/2022 year. The dues are now $10 for the year. You won't find a better deal than that. Please see Sheri O'Brien to pay your dues.
We are continuing on Monday with our fourth session of Gentle Be Moved at 1 p.m. We are having great classes with a terrific instructor, and exercising to music that most of us know. Come and see what's happening at the J.
As you know, Wednesday is a game afternoon, At this time, it is mainly Mah Jongg. If you would like to play a game, let us know. We can try to get it together.
We are planning other events in the next few months, including programs on Jewish humor, lunch programs and entertainment. If you have any ideas, please let us know."
The Roth Family JCC ...
On Sunday, Nov. 7 at 7:30 p.m., MARK OPPENHEIMER, writer, will be the guest speaker.
A piercing portrait of the struggles and triumphs of a singular community in the wake of an unspeakable tragedy highlights the hopes, fears, and tensions all Americans must confront on the road to healing.
Mark Oppenheimer poignantly shifts the focus away from the criminal and his crime and instead presents the historic, spirited community at the center of this heartbreak. He speaks with residents and nonresidents, Jews and gentiles, survivors and witnesses, teenagers and seniors, activists and historians.
(This sounds like a very interesting meeting, not to be missed!)
The Winter Park Playhouse ...
A Sinatra holiday bash? "Christmas My Way." This musical will run from Nov. 12th thru Dec. 18th. (Actually, Christmas my way is to curl up with a good book and something very big and very CHOCOLATE, and enjoy! Actually, anything with the Sinatra name is of interest to me as I knew Frank when we worked in Vegas.)
There will be more information about this show in the next issue of Heritage. Of course, you can always phone 407-645-0145 for details.
One for the road ...
"A small New York City park is filled with benches where elderly Jews gather in the afternoon to schmooze.
It's called the Garden of Yidden.
(Gee, I never knew of it! But then I was very young when I moved to Florida more than half century ago! NO JOKES ABOUT MY AGE!!!!)