Weekly roundup of world briefs
UK lawmaker apologizes for evoking Nazi Germany in debate over COVID measures
By Cnaan Liphshiz
(JTA) — A lawmaker from the United Kingdom's Conservative Party apologized for evoking Nazi Germany while criticizing restrictive measures meant to stop the spread of the COVID-19 pandemic.
Marcus Fysh, a former business executive who entered parliament in 2015 as a representative of the Yeovil constituency in western Britain, made the apology in an op-ed published Monday in the Jewish Chronicle.
"I am sorry that during debate about the current Covid impositions being proposed I put forward my argument about what right a majority of people might have — in my view in a state of fear — to limit the fundamental rights of others, by saying that we are not Nazi Germany," Fysh wrote.
Earlier this week, Fysh said on Radio 5 that he opposed the concept of a COVID passport — a document proving its carrier is vaccinated against COVID-19 — because, "We are not a 'papers please society.' This is not Nazi Germany."
Fysh's remark was one of many references to Nazism and the Holocaust by some critics of COVID-19 measures in Britain and beyond. Few of the people criticized for making the allusion have apologized.
It was "a mistake for me to say this without being able to ensure full context and explanation, allowing my comment to be presented differently to what I meant and be hurtful to people," said Fysh, who was born in Australia.
Christmas pigs raised by Jewish farmers get pardoned by Miami-Dade's Jewish mayor
By Shira Hanau
(JTA) — It's a Christmas miracle: Shlomo the Pig will be spending Christmas in Miami after all.
Shlomo was one of four pigs given a new lease on life Tuesday in a pig-pardoning ceremony that has come to mark the kickoff of Miami's Christmas celebrations. The ceremony is a local riff on the turkey pardons that American presidents have issued for decades, adapted to reflect Miami's large Hispanic population.
This year's pigs — the others were named Manchita, Sakura and David — were raised by Yariv and Asuka Mashav, two Jewish farmers who raise goats, ducks and pigs on their South Florida farm.
The piglets were pardoned by Miami-Dade County Mayor Daniella Levine Cava, who is also Jewish.
"So this may sound like bad news for pork lovers," Levine Cava said at the ceremony about the pardons, according to NPR. "But it's a great thing if you're a pig since your Christmas-related activities in Miami-Dade County primarily include slowly rotating over an open fire."
After the ceremony, the pigs will move to a foster home where they won't have to worry about becoming somebody's dinner. Not that they were ever in much danger.
"It's not kosher. They're very safe in a Jewish house," Yariv Mashav told NPR.
Eric Adams moved his inauguration to after Shabbat so Jewish supporters could attend
By Shira Hanau
(JTA) — Eric Adams will delay his public inauguration ceremony by several hours on Saturday, Jan.1, to accommodate his Jewish supporters, the Forward reported Tuesday.
Traditionally, the inauguration of New York City's elected officials takes place on Jan. 1 at noon. This year, Jan. 1 is a Saturday, meaning the midday ceremony would be happening on Shabbat, when observant Jews typically do not travel.
Adams decided to shift the ceremony until later in the evening after Shabbat ends so his observant Jewish supporters could attend.
Adams has long had a strong base of support within New York City's Orthodox Jewish communities. In the crowded primary, Adams was a favorite of Orthodox groups in Brooklyn, along with Andrew Yang. Though he did not win a majority of the vote in heavily Hasidic Borough Park in the November general election, Adams mentioned the Hasidic community there in his victory speech.
"It doesn't matter if you are in Borough Park in the Hasidic community, if you're in Flatbush in the Korean community, if you're in Sunset Park in the Chinese community, if you're in Rockaway, if you're out in Queens, in the Dominican community, Washington Heights — all of you have the power to fuel us," Adams said in his speech the night of the election.
Austria's interior minister under fire for 2007 remarks about 'climate poisoners' from Israel, US
By Cnaan Liphshiz
(JTA) — Austria's newly appointed interior minister is facing criticism from Jewish leaders and others over his 2007 accusation that a rival party was "working with men from America and Israel against the country."
Interior Minister Gerhard Karner of the right-wing Austrian People's Party made the comments during a state elections campaign in Lower Austria about the left-leaning Social Democratic Party of Austria, Der Spiegel, a German newspaper, reported last week.
Karner also characterized the left-leaning party and its supporters as "climate poisoners," in rhetoric that Der Spiegel said was redolent of classic antisemitic tropes about Jews as power-hungry and poisoners.
The comment Oskar Deutsch, the president of the Jewish Community in Vienna, described Karner's statements as "highly problematic" and urged him to issue a "clarification," Der Standard reported.
Meanwhile, OEH, a student organization that has opposed Karner's party, called the remarks antisemitic and called for his resignation.
In a statement Monday, a spokesperson for Karner said the reference to Israel owed to the fact that an Israeli strategist, whom the spokesperson did not name, was advising the Social Democratic Party, along with American advisers.
"I emphasize that I strongly and very decisively reject even the remotest touch of antisemitic ideas," Karner said in the statement. Karner also said that today he "would not have expressed" himself as he had in 2007.
He belongs to the party of former chancellor Sebastian Kurz, who made support for Israel and the fight against antisemitism key policy priorities before he resigned in October following a corruption probe. The resignation triggered the ministerial shuffling in which Karner was appointed interior minister.
Israel adds UK, Denmark to list of 'red' countries, approves aid for tourism sector
(JNS) — Israel extended COVID-19 travel restrictions on Wednesday, adding Britain and Denmark to the list of "red" countries, the Prime Minister's Office said in a statement.
The government also extended the regulations restricting entry to, and exit from, Israel by an additional week, until Dec. 29.
Meanwhile, Prime Minister Naftali Bennett and key government ministers announced a plan to provide assistance to workers in the tourism industry, which has been hit hard by coronavirus closures.
"We are coming to the assistance of tourism sector workers at a difficult time," said Bennett. "The goal is to protect the health of the citizens of Israel from the Omicron strain and, at the same time, keep the economy open and orderly."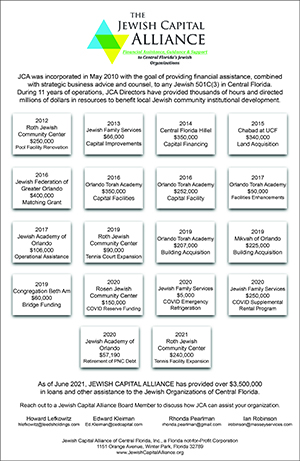 The core of the package, according to the government, is a 30,000-shekel ($9, 665) investment in each tourism worker who opts to "integrate into other employment, in or outside the sector."
In addition, hotels with more than a 40 percent decline in business turnover due to COVID-19 restrictions will be eligible for 130 million shekels ($42 million) in grants over the coming months. Another 60 million shekels ($19 million) will be available "to support inbound tourism organizers in marketing, retaining personnel and recouping costs."
Twenty-five million shekels ($8 million) will be set aside to help tour guides. The money will finance some 25,000 free tours for the public, at a cost of 1,000 shekels ($300) per tour.
The plan also invites tourism workers to become coronavirus inspectors in the education system and epidemiological researchers in local authorities, at a monthly wage of 11,000 shekels ($3,500).
Man sentenced to 11 years in prison for hate-crime attack on Brooklyn rabbi
(JNS) — An assailant was sentenced on Monday to 11 years in prison for the 2018 attack on a rabbi who was walking home from a synagogue in Brooklyn, N.Y.
James Vincent, 44, was convicted following a jury trial in late October of strangulation and attempted second-degree assault as a hate crime, among other charges, for attacking Rabbi Menachem Moskowitz, 52, on April 21, 2018.
Vincent shouted anti-Semitic slurs as he punched and tried to strangle the victim, who was walking home in the East Flatbush neighborhood after praying at a synagogue. Even after two bystanders intervened, the defendant continued to yell epithets regarding Moskowitz's religion as the victim picked up his yarmulke. Moskowitz suffered a black eye and fractured ribs from the attack.
Vincent fled from the scene but was arrested six days later. Police officers identified him from surveillance video footage that showed the attacker using a credit card to buy ice-cream in a nearby store before the assault.
"This was a frightening and unprovoked attack that left an innocent man terrorized. We will not tolerate bias-motivated crimes in Brooklyn, where we pride ourselves on the diversity of our neighbors," Brooklyn District Attorney Eric Gonzalez said in a statement. "I hope that this sentence sends the message that my office will pursue and bring to justice those who target our community members with hate-fueled violence."
Patrol group releases footage of Jewish boy being grabbed by London gang
(JNS) — London's volunteer Jewish neighborhood watch group Shomrim shared surveillance camera footage that shows a young Jewish boy being physically picked up and carried away by a gang in Stamford Hill.
Shomrim reported that the 10-year-old was on his way home from school on Dec. 9 when a gang stopped him on the street. One member of the group then picked up the boy and took him across the street, as seen in the video that Shomrim posted Monday on Twitter.
The gang has reportedly been responsible for other attacks against Jews. Shomrim is calling on police to do more "to hold this gang to account for 100s of racist attacks."
Hackney Police in the London neighborhood said it was notified of the incident, and that "one suspect has been identified and inquiries are ongoing to locate others involved."
The boy was released shortly afterwards and sustained no injuries, Metropolitan police told The Jewish Chronicle. Still, Shomrim said the child was distraught after what happened.
Police noted that "officers attended and spoke to the victim's mother. She did not wish to take any further action and the incident is not being treated as a hate crime. The suspect who was identified has been "issued with an anti-social behavior warning."
Israeli security forces foil large-scale Hamas terror infrastructure at Nablus university
(JNS) — Israeli security forces broke up a large-scale terror plot at a Nablus university in recent months, Israel's Kan news reported on Tuesday.
Made up of 11 suspects, the Hamas group was reportedly based on an Islamist student cell at An-Najah National University, described by the report as one of the most important and prestigious universities in the Palestinian Authority. The Islamist student cell's linkage to the Hamas activity was announced by the Israel Defense Force's Arab media spokesman, Lt. Col. Avichai Adraee.
Such Islamist student cells, known in Arabic as Katla, represent Hamas activity in higher-education institutions throughout the West Bank and Gaza, noted the report.
"When a student joins a Katla, the significance is recruiting the student to the organization, adopting Hamas ideology, having a willingness to act in the context of the movement and receiving financial assistance from Hamas in funding studies," said the report.
In recent years, a number of Hamas terror cells seeking to implement attacks had members that were part of the Katla at An-Najah National University.
The latest cell to be broken up took part in transferring money, holding Hamas support rallies, spreading incitement and acting under the guidance of senior Hamas operatives.
Saudi writer: War with Israel not an option, Palestinians must renew negotiations
(JNS) — Saudi writer Abd Al-Aziz Munif bin Razen wrote in the Saudi daily Okaz that negotiations between the Palestinians and Israel should be renewed under the mediation of the Gulf states.
According to the Middle East Media Research Institute (MEMRI) report, Razen argued that a hostile policy towards Israel was ineffective and would not bring a solution to the conflict; it would only serve the interests of Iran.
"For this reason, some countries in the Gulf and elsewhere began building bridges of peace with Tel Aviv—not out of submission or obedience, but out of recognition and appreciation of the other, so as to break the psychological barrier and address the Palestinian issue in a more balanced manner," he wrote.
"To resolve the Palestinian issue, there is no need for armed conflicts or deadly wars, nor for rounds of negotiations that [only] lead to an explosion," added Razen.
He pointed out that another war in the region would only worsen the economic crisis in parts of the Middle East, which has been exacerbated by the ongoing COVID-19 pandemic.
Report: Israel 'concerned' Hezbollah could obtain chemical weapons from Syria
(JNS) — Israel is concerned about the prospect of Hezbollah operatives entrenched in Lebanon gaining access to chemical weapons, Walla reported on Tuesday.
The report came one day after The Washington Post reported that Syrian chemical-weapons targets were attacked by Israel in 2020 and 2021.
Citing a security source, Walla stated that while chemical weapons have in recent years been used against opposition figures and global jihadist organizations in Syria, Israel is concerned by the prospect of such weapons  "reaching Hezbollah's hands."
The source told Walla that Syrian President Bashar Assad "has big internal problems," adding that Assad was seeking to stabilize his regime after years of civil war that began in 2011 with the start of the Arab Spring.
"He is mainly busy with rebuilding the destroyed country. The last thing he wants to deal with is Israel," said the source.
That assessment, however, does not rule out an attempt to transfer dangerous weapons to Syria, according to the report.
The Assad regime possesses extensive knowledge on various types of chemical and biological weapons, which the country has possessed for decades, stated the report—from the time of Hafez Assad, Bashar Assad's father and longtime ruler, who died in 2000.
The Syrian Human Rights organization estimates that more than 1,500 civilians have been killed and more than 10,000 injured by the Assad regime's use of chemical weapons.
Israel Defense Ministry completes demining operation near Egypt border
(JNS) — Israel's Deputy Defense Minister Alon Schuster congratulated the Ministry of Defense's Israel National Mine Action Authority on Wednesday for completing an operation to clear an area of the Negev Desert near the Egyptian border of mines.
The area, stretching out 2,700 dunams (1 square mile), has been made safe for setting up farmland and building new homes for families, said Schuster's office in a statement.
"Releasing these territories enables a strengthening of agricultural settlement on our western border," stated Schuster, himself a former head of the Sha'ar HaNegev Regional Council in the Negev.
He pledged to continue to clear mine zones, firing zones and camps that can be evacuated by the defense establishment throughout Israel to benefit farming, tourism and settlement.
The Israel National Mine Action Authority deals with thousands of anti-personnel and anti-tank mines that have been planted in former combat zones across Israel.
According to its website, some of the mines "were placed to serve Israel's operational and security needs, and others were placed by neighboring countries during times of conflict. As a result of erosion, many mines have shifted locations. This poses a significant threat to civilians in affected regions."
The mine authority was established by the defense ministry in 2011 and is responsible for determining policy and demining priorities, as well as managing mine-clearance initiatives.