Jewish Federations' Mark Wilf reflects on mission to Poland-Ukraine border to assist refugees
(JNS) - The first organized humanitarian mission of the North American Jewish community for Ukrainians will be far from the last.
This past week, a mission organized by the Jewish Federations of North America (JFNA) traveled to the Ukraine-Poland border to visit with refugees and evaluate needs on the ground. The task is overwhelming, but something the Federations are working on in tight coordination with its global partners.
"It was an important and eye-opening experience to go. We had leadership from 10 communities. We wanted to see and sense for ourselves all the work going on with our partner agencies that we're working with collectively to really help in any way we can," Mark Wilf, chair of the JFNA board of trustees, told JNS upon arriving back in the United States on Friday after leading the delegation.
"We saw a lot in a short period of time," he added. "It's a true tragedy, and the effects will be lingering for some time here. We need to be mobilized in how best to effectively address it."
According to JFNA, funds have been allocated by JFNA and individual Federations through their partner agencies, including the Jewish Agency for Israel, the American Jewish Joint Distribution Committee (JDC) and World ORT, as well as United Hatzalah, Hillel International, Nefesh B'Nefesh, HIAS, Israel Trauma Coalition, Hadassah Medical Organization, Chabad-Lubavitch and Sh'ma Yisrael.
The delegation first stopped in Warsaw, where it visited the processing of refugees who want to go to Israel. They arrived at the hotel where the Jewish Agency is working with the Israeli consulate to process families.
"We met with some of the people that are applying for that trip. It was a gentleman with his 95-year-old father. It was a young lady with two small daughters whose husband is still in Ukraine. She was exhausted, and, of course, physically drained and mentally drained from the experience of just getting through Ukraine carrying her 2-year-old child in her arms for days at a time. And we also saw a family of five - a husband, wife and their three young children. The girls were just in dance school a matter of 10 days ago. The father had a decent job, and he had a normal, fine life, but it was totally uprooted. They got to the border and went on a bus tour to Warsaw, and their dream now is to move to Israel where they can rebuild their lives," said Wilf.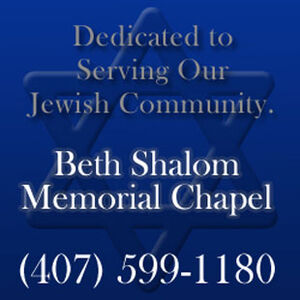 The mission traveled on to Lublin, where the JDC took over the Chachmei Lublin Yeshivah Synagogue that was destroyed by the Nazis in World War II and which has since found many other uses since. It's currently a processing center for refugees, where they are receiving food, housing and medical care. JFNA met with some of the professionals and volunteers there, as well as the refugees before traveling on to the Poland-Ukraine border area.
"We went to a town called Medyka [in southeastern Poland], where he saw thousands and thousands of people just looking through their belongings - their life savings, reduced to one suitcase or one shopping cart. They get on buses driven two to three miles away to a transport center, where they wait a couple more days to get on other buses to be dispersed throughout Poland. We saw humanitarian relief being offered at the border area. And what was amazing is the first flag as these people cross the border into Poland was the Israeli flag, and there was a hospital unit set up there," said Wilf.
"The irony is that my own parents were Holocaust survivors born in that area," he continued. "We know what the world was like 80 years ago, when no one looked after the Jews in that area, and we were powerless. And now, to be able to have a role - to be able to give back and help in some small way in this enormous emergency - really is a twist of history, and I was very proud to see that."
'You have to work together to make it work right'
Wilf told JNS that coordination among the various Jewish organizations has been outstanding, with each one playing its role and providing support to others when necessary, all while adapting to rapidly changing circumstances. Wilf says it's reflective of an interagency infrastructure that has evolved during previous challenging circumstances, including the aftermath of the Tree of Life*Or L'Simcha Synagogue mass shooting in Pittsburgh in 2018, the COVID-19 pandemic of the past two years and the 11-day conflict between Israel and Hamas last May.
"Anytime there's an emergency-and there have been many, unfortunately, these past few years-the walls break down. We have to work together. We have to cooperate, and that is happening. We're seeing, for instance, the Jewish Agency and the Joint - two of our largest overseas and storied partners for so many generations - working beautifully together when we're extracting people from Ukraine or working to get them into a variety of Eastern European countries, and find them housing, health care, and food and counseling.
"All of these things are organized, and it's complicated. You have to work together to make it work right. It's not as simple as running over there and having a few people do what they can. It has to be a sustained infrastructure and the Federations, as a system, with all the collective relationships we have across the spectrum, allows us to do that," explained Wilf.
JFNA has placed a specific emphasis on providing housing, clothing, medication, cash assistance, mental-health services, security and transportation for refugees, expediting the aliyah and absorption process of those individuals or families who wish to move to Israel; ensuring the secure evacuation of individuals under immediate threat or where active hostilities are already taking place; and safeguarding the security of Jewish communal facilities and Jewish individuals, whether in their home communities or temporary accommodations.
Wilf said more JFNA delegations will head to the area, including one as soon as this weekend.
"We'll probably have at least three more trips here in the coming weeks before Passover. And I know many organizations are doing all kinds of visits and trips to assess, to evaluate, to volunteer. And for us, we represent 146 federations and hundreds of communities which have been very generous. But they want to assess and see for themselves the work-to learn where their giving is going, to go back and tell their friends, their neighbors, their donors exactly what's going on," said Wilf.
JFNA says it has raised some $30 million for Ukraine relief, with funds going towards sustaining displaced Jews outside of camps and shelters with food, medicine, appliances and clothing, as well as increasing cash assistance to the elderly, to children and to vulnerable families who are in financial turmoil and face physical threats.
Those wishing to donate can do so at jewishfederations.org.