Ten rules for living your best life
Time-honored practices and mental exercises to help you be your best self.
1. Map out your future
Just as every building begins with a blueprint and every bulls-eye starts with a target, a purposeful life begins with intention.
Setting goals can feel scary since it sets us up for the possibility of experiencing failure. But it's almost impossible to succeed without envisioning your goals and creating an actionable plan to achieve them.
Try this mental exercise: Set aside 10 minutes to envision your ideal life.
What do you want it to look like one year from now? Ten years from now? What legacy do you want to leave?
2. Take responsibility for what's in your control. Let go of everything else.
One of the primary sources of anxiety, pain, and frustration stems from not taking enough responsibility for the things we can control while worrying too much about that which is beyond our control.
Taking control over the things in our domain — like our mindset, reactions to circumstances, and health — empowers us to live our best lives.
Letting go of things we can't control — like other people's behaviors or past mistakes — removes the world off our shoulders and puts it back onto God's.
Try this mental exercise: Think about a couple of things in your life that are causing you pain or frustration. What elements regarding those issues are in your control to change? What's out of your control? Grab the reins of whatever's in your power to control. Let go of what's not.
3. Say "Yes" to life
Saying "yes" to life requires us to do the difficult work of saying "yes" to responsibility, yes to "challenges," and "yes" to pain.
But it also means saying "yes" to possibility, "yes" to growth, and "yes" to beauty and joy.
Try this mental exercise: Think about whether you're saying yes to opportunities that will enrich or enhance your life. What opportunities are you missing because you're afraid to take the calculated risk of saying "yes"?
4. Repair your mistakes
Accepting responsibility is acknowledging that just as we have the power to destroy, we also have the power to repair and rebuild.
Mistakes don't need to define our future, but how we react to those mistakes helps shape our future.
Try this mental exercise: Think about three things in your life that you're not happy about. Are any of them related to ongoing or past mistakes? What would your life look like if you had the courage to own up, stop repeating those mistakes, and undo the damage of previous ones?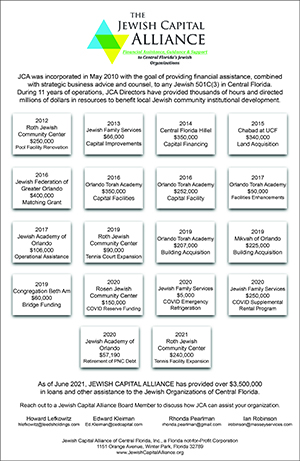 5. Choose joy
Resentment, anger, jealousy and misery are like cancers that eat at our relationships and joy in life.
Be grateful. Banish feelings of entitlement from your life. Obsessively pursue thoughts of gratitude.
Be thankful for everything, big and small. Look for the hidden blessing in pain and the sparks of light in the darkness.
Be forgiving. Take the high road in relationships, not the easy one. Practice tolerance, forgiveness, and love.
Try this mental exercise: Think about whether there's anything in your life that you still feel anger, resentment, and bitterness about. What can you do to change your mindset?
6. Find a mentor
We're never totally free of subjectivity or personal prejudices, no matter how smart we are. We all need someone who can see past our blind spots, guide us, and redirect us when we veer off course.
A good mentor is someone who deserves your deep respect, genuinely cares for you, and isn't afraid of speaking the truth.
Try this mental exercise: Ask yourself if there's anyone in your life who can serve as a mentor. If you can't think of anyone, what steps can you take to find that person?
7. Surround yourself with positive people
One cynical comment can shatter even the greatest person. Don't empower toxic, negative people. Choose friends who have your best interests at heart, will celebrate your achievements, and applaud your spiritual growth.
Try this mental exercise: We don't always realize when we're getting burned by a toxic relationship or negative friend. If you often feel discouraged by negativity or self-doubt, see if you can trace those feelings to one person in your life who might be causing them.
8. Live by the words: "If I'm not for myself, who am I?" (Ethics of the Fathers, 1:14)
Recognize that you are the key player in your life. No one but you can dictate your goals, dreams, and deepest desires— and no one but you has the power to implement them.
Try this mental exercise: Look back at the last few days of your life. Which thoughts and actions were reactions driven by external forces, such as circumstances and other people's behaviors? And which thoughts and actions were driven by your mind, your goals, and your deepest desires?
9. Live by the words: "If I'm just for myself, what am I?" (Ethics of the Fathers, 1:14)
Recognize that we're all part of something greater than ourselves. All of our thoughts and actions are linked to a giant family, community, and worldwide chain.
Try this mental exercise: Consider if there's any part of your daily routine that positively impacts your family or community. If not, what can you do to contribute to your community? How can you widen your impact?
10. Live by the words: If not now, when? (Ethics of the Fathers, 1:14)
Don't wait for the perfect time to start living your dreams; that time will never come. Today is the day to live your dream life; now is the time to become the person you want to be.
Try this mental exercise: Life is defined by what we make of our moments. What do you make of the free minutes in your day? Do you value them or whittle your time away? What can you do with your micro-moments to improve your life?