God, grades and graduation: Religion's surprising impact on academic success
A new study conclusively shows multiple benefits of a faith-based life to working-class adolescents – particularly males.
As a child living in communist Russia, Ilana Horwitz knew nothing about religion. But after her family emigrated to the United States when she was seven years old, Horwitz attended a Jewish school and began teaching some Judaism to her parents. Years later, as a graduate student in sociology, education, and Jewish Studies at Stanford University, she chose to focus on religion as an academic interest.
Horwitz realized that many young mothers living in her university housing community were raising their children as religious Christians. While Horwitz studied the impact of race, social class, and gender on educational outcomes, talking to these mothers made her wonder: what role does religious upbringing play in a child's educational outcomes? As a mother herself, she was curious.
Yet she could not find a single published book on the topic and found very few studies. So Ilana Horwitz, currently assistant professor of Jewish studies and sociology at Tulane University, delved into this ignored research area herself.
Following the lives of 3,290 teenagers
Using survey and interview data from the National Study of Youth and Religion, she followed the lives of 3,290 teenagers from 2003 to 2012 and how their religious upbringing impacted their educational outcomes. The study is based mostly on Christian students because they are the overwhelming majority of the survey subjects. The result of her analysis is her new book, God, Grades and Graduation: Religion's Surprising Impact on Academic Success (Oxford University Press).
Given the hostility to traditional religion so widespread in academia, Horwitz expected venomous reactions to her evidence, which conclusively shows that the structure, discipline, sense of belonging, and faith in a religious lifestyle are a boon to adolescents. This is especially true for boys from lower socioeconomic backgrounds.
Dozens of hateful comments were posted in the New York Times in response to an op-ed Horwitz wrote about her research findings, but overall she's received mostly positive emails thanking her as an academic for taking religion seriously.
"People are feeling very validated and appreciative of someone like me who doesn't have any stake in conservative Christianity and who isn't painting it in a negative light," she said. "Coming from zero religion in Russia to a pluralistic Jewish community in the U.S. has given me more empathy and understanding of religion. I'm willing to take religion seriously as a way that people organize their lives."
Horwitz found that the impact of religion on education varies by social class. Children of professional-class parents don't enjoy as many educational benefits from religion as children from working class families because they already have many advantages, including greater familial and geographic stability, which means fewer disruptions in their educational and social lives. They also benefit from parents' social and professional networks and a strong social structure.
Lacking these advantages, kids from poorer backgrounds, particularly males, benefit enormously from the faith-based life. Religion teaches self-restraint and discipline, provides a sense of belonging and communal support, and a moral framework with which to make decisions, and trusted clergy members with whom they can discuss personal issues.
Belief and belonging
Religious restraint also encourages kids to choose better friends and provides the tools of obedience required to earn good grades. The religious moral compass also helps them avoid trouble, such as drinking, taking drugs, or falling into a life of crime. As a result, White or Black, "students who were regularly involved in their church and strongly believed in God were twice as likely to earn bachelor's degrees as moderately religious or nonreligious boys," Horwitz noted.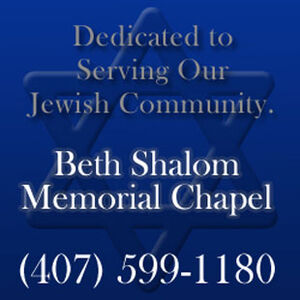 The lack of religion has had catastrophic effects for millions of American men, who in recent years have been dropping out of college, become underemployed or unemployed, and lack stable relationships and male role models. As Horwitz wrote in her New York Times essay, this has led to "a drastic rise in the number of working-class men dying 'deaths of despair' from opioids, alcohol poisoning and suicide. But despair doesn't die: It gets transmitted to children. Most of the working-class kids in my study — especially boys — seemed to look out in the world and feel despair physically, cognitively and emotionally."
Today, only 20 percent of working-class men finish college, and marriage rates among this demographic are plummeting. In contrast, boys from working class families who live an active, faith-based life are twice as likely to earn bachelor's degrees as moderately religious or nonreligious boys. Boys whose lives are organized around faith and church-based activities such as youth groups and a relationship with a pastor enjoy a "support system that insulates them from the hopelessness so many of their peers described," Horwitz said.
"Adolescents must believe and belong to be buffered against emotional, cognitive or behavioral despair," she added. Religion promotes good behavior among kids "because they believe that God is both encouraging and evaluating them."
Religion's benefits to girls are not as stark because they are socialized for good behavior, "have an easier time developing social ties with family members and peers, and are less prone to get caught up in risky behaviors," Horwitz observed. In fact, for several years now, women have been outperforming men in earning college degrees, including women from middle- and upper-class families.
Questioning and critical thinking
In a separate study that Horwitz conducted about academic success among Jewish girls, this same trend holds true. In unprecedented fashion, Jewish women now outperform Jewish men in earning college degrees by a significant margin, most strikingly among those between the ages of 30 to 49. Horwitz guesses this trend may be explained by Judaism tending to be more egalitarian than other religions, and that Jewish girls' and women's self-concepts have become more rooted in having a prestigious career.
The study also revealed that Jewish students were far more likely than Christian students to question religious teachings. The historical Jewish emphasis on debating text and airing various perspectives leads to Jewish students naturally asking questions, a practice that hones critical thinking.
Horwitz was surprised by a few of her findings, in particular, the tendency among religious kids as well as young women from all backgrounds to factor in personal values and goals when choosing colleges. This leads to students opting out of the most competitive school they qualify for in favor of a college that is closer to home and/or offers a campus environment they believe will be most supportive of their religious and moral values.
As a sociologist, Horwitz hopes that her results will encourage people to have more empathy for religious people in America, especially in this time of strong political and religious polarization. "I want people to scale the empathy wall and understand why people think the way that they might… One can agree with the liberal critique of conservatism's moral and political goals while still acknowledging that religion orders the lives of millions of Americans — and that it might offer social benefits."
Judy Gruen is a writer, book editor and writing coach in Los Angeles. Her work has appeared in the Wall Street Journal, Chicago Tribune, New York Daily News, as well as many Jewish media outlets. Her most recent book is The Skeptic and the Rabbi: Falling in Love with Faith. Read more of her work on judygruen.com.
Reprinted with permission from aish.com.