Scene Around
What did you say? Oops, speak louder! ...
Deaf since she was 18 months old, MARLEE MATLIN made her acting debut in the romantic drama, "Children of a Lesser God." She won an Academy Award for best actress for her performance.
She is the first deaf performer to win an Oscar! She also had many successful television roles and she also won the Screen Actors Guild Award for her outstanding work.
Marlee was born in Illinois. She and her siblings were brought up in a reform Jewish household. Her family roots are the same as mine … Russia and Poland.
Growing up, she attended a synagogue for the deaf and after studying Hebrew phonetically, was able to learn her Torah portion for her bat mitzvah.
Marlee's spouse since 1993, KEVIN GRANDALSKI, is a Burbank, California, police officer. They have four children.
Besides being a very convincing and competent actress, Marlee is an accomplished writer of books. And, might I add… She is Beautiful!
Speaking of Beautiuful …
Okay, he's a man and I should have said "handsome" but he is BEAUTIFUL!!
Of course, I refer to the late, great (and soo good looking) Paul Newman. His father was Jewish whose parents were from Hungary and Poland. His mother was a practitioner of Christian Science. Paul followed no religion but referred to himself as Jewish because, he said, "it's more of a challenge." (Tell me about it. I was beaten up for being Jewish when just a child!)
Also, like my sons, Paul served in the Navy as a radio man-gunner. He served in World War Two. He had a lot of quality schooling, including the Yale School of Drama and the Actors Studio under Lee Strasberg in New York City. He had a successful marriage to actress, Joanne Woodward for 50 years.
(He will forever be in my dreams. OH SHUT UP!)
And speaking of good-looking Pauls…
In 2021, PAUL RUDD was named People Magazines "Sexiest Man Alive."
Paul is a successful actor and also good looking.
Paul was born in New Jersey, the son of English-born Jewish parents from London.
Both were descended from Ashkenazi Jewish immigrants who moved to England from Belarus, Poland and Russia. (Rudnitsky was the original name.) Paul was a Bar Mitzvah and had his service in Ontario, Canada. While he was attending acting school he worked as a DJ at Bar Mitzvahs.
Paul received a star on the Hollywood Walk of Fame on July 1, 2015. He is the recipient of many awards. Much deserved, of course!
WJC hosts Israeli Minister of the Interior …
"The topics discussed with Israeli Minister of the Interior, AYELET SHAKED, (also beautiful) during the World Jewish Congress American Section's annual Governing Board meeting included the rise of anti-Semitism in Europe and in the United States, anti-Israel and anti-Jewish manifestations on university and college campuses, the importance of Jewish education in strengthening Jewish identity, and garnering support for Israel in the halls of power and in the public square.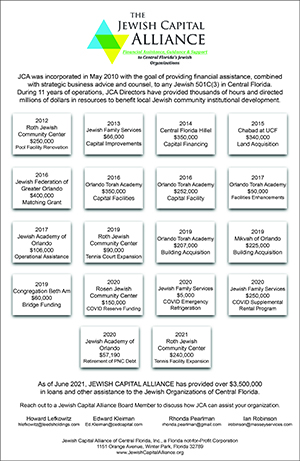 "The WJC is deeply concerned about the challenges facing Jewish students on campus" said WJC President Ambassador RONALD S. LAUDER. "We have made our young people our top priority and have instituted new projects in the WJC NextGen department through which we will groom new Jewish student leaders and train young Jewish activists so that they will be knowledgeable and able to stand up for themselves and for Israel."
Minister Shaked agreed on the urgent need to train young Jewish leaders and reflected on several recent conversations with Jewish college students, which left her distressed about the state of anti-Semitism on campuses.
Minister Shaked discussed the responsibilities of her ministry and acknowledged the challenges faced by Diaspora Jews who want to visit Israel during the COVID-19 pandemic.
She reassured those at the meeting that Israel is encouraging and expediting tourism and Aliyah in as safe and accessible a manner as possible.
Minister Shaked said that one of her priorities on this trip was the long-sought visa waiver that Israel has been requesting to expeditiously enable Israeli citizens to visit the U.S., an issue that was raised in her meeting with Homeland Secretary ALEJANDRO MAYORKAS.
Another pressing issue she discussed with senior U.S.government officials is the concern regarding the continuation of Iran's illicit race to obtain nuclear weaponry, which presents an ongoing threat to Israel.
A short comment from me …
I know this is unusual but I really am still so upset about all the school shootings and especially about the young children who died. Their parents will never recover from this.
I'll end my column as usual, with a joke, but I don't feel like laughing.
One for the road …
How many actors does it take to change a light bulb?
The answer is one hundred.
One to change the bulb and ninety-nine to say, "I could have done that."
And since I'm a widow for almost seven years after a 55-year marriage, here's another one:
Because of COVID-19, before sleeping together these days, people should boil themselves.