Back in blue: Hit Jewish rock group of decades ago is reuniting
(JNS) - It's not quite New Kids on the Block getting back together, but it's still meaningful.
When Blue Fringe released "My Awakening" in 2003, frontman Dov Rosenblatt had no idea that it would sell more than 15,000 copies and that his Jewish rock group that formed two years earlier would take the Jewish music world by storm, performing at Irving Plaza, Makor Center and B.B King Blues Club in Times Square, as well as venues around the world.
The singer, guitarist and founder of "Blue Fringe" saw that there was room in the market for a Jewish group that sounded like songs that could be on the radio but with ethnic themes. The idea was to add some humor and reflect young Modern Orthodox young Jews and their hopes for their futures. He was joined by bassist Hayyim Danzig, lead guitarist Avi Hoffman and drummer Danny Zwillenberg. The four met at New York's Yeshiva University in 2001.
"I had no idea Blue Fringe would become so big or last the way it has, but we did recognize a special chemistry at the beginning," Rosenblatt told JNS in a phone interview from Nashville, Tenn. "After our very first concert, we realized the audience appeal was strong."
The group will reunite to perform at the Sababa Music Festival taking place June 16-19 in Narrowsburg, N.Y., about three hours northwest of New York City on the Pennsylvania border.
"When we first got together, I had zero expectations," said Danzig, who lives in New Rochelle, N.Y. "It was a fun opportunity, and it feels very exciting to be getting together again."
Rosenblatt currently performs with Distant Cousins, which he formed when moved from New Jersey to Los Angeles, and partnered with Ami Kozak and Moshav's Duvid Swirsky. All three have great vocals, which allowed for rare three-part harmonies.
The Distant Cousins' song "On Your Own" was featured in the 2014 Jason Bateman film "This Is Where I Leave You." Other of their tunes are featured in several notable commercials.
In one of the last shows before restrictions of the pandemic, the band performed a rousing sold-out show at Rockwood Music Hall on Manhattan's Lower East Side.
Blue Fringe had two more successful albums in "70 Faces" and "The Whole World Lit Up." While the lyrics were geared mainly to the Modern Orthodox crowd, the sound was radio-friendly with good humor.
"Flippin' Out" was a hit about female seminary students embracing each other and spoke of a breakup with the singer saying he felt "super shtark" or for only wearing white shirts and dark pants. Talking about people in Israel becoming religious quickly, the parents ask when he's coming home, and he asks them for a loan. "Shidduch Song" is smooth and jazzy, with staccato lyrics, "I'm the only one in the whole entire Orthodox community my age not engaged ... ." The song featured a cool call and response, and a catchy chorus: " ... I got set up on Monday; we went on the shidduch on Tuesday; we had the l'chaim by Wednesday; only simchas Thursday and Friday, and Shabbos; the wedding is on Sunday." (Note the satire on the speed with how some get engaged.)
But the group also had Beatle-esque songs like "Vayivarech" and a powerful "Eshet Chayil" with both original English lyrics and Hebrew lyrics that a man sings to his wife on Friday night. The group's cover of "Eicha," which has a special tune with text from the book of Lamentations, was exceptional.
"I think what they did was cool," says Yehuda Solomon, the founder of the Moshav band, now called Moshav. Moshav will join Soulfarm and Distant Cousins on June 27 for a concert at Brooklyn Bowl.
'Still time for new groups to pop up'
Those three groups formed a triumvirate of Jewish rock power. Solomon gave memorable shows where he had a great stage presence - a voice that was somewhat reminiscent of Pearl Jam's Eddie Vedder. The group's hits included "Eliyahu Hanavi" and "Aba Shimon."
"I grew up on Pearl Jam, and it was important to me to have fun on stage and make sure the audience didn't just hear good music but had a good time as well." The group is working on a new album, and Solomon is a sought-after chazzan as well. His brother, Noah, fronts Soulfarm with sensational guitarist C. Lanzbom. The group was known for hits like "Oz Vehadar" and "Listen to You."
The three groups provided tremendous entertainment and engendered Jewish pride that showed Jewish music could be cool and it seemed at the time the three groups were ushering in a wave of Jewish rock groups. It never happened.
"It's kind of sad," says Solomon. 'I'm not really sure why there weren't more Jewish rock groups. It's a good question. I can speak for myself and say I put in a lot of time and grind, and was lucky to play with people who had the same vision and understood that you have to be electric on stage. I definitely thought there would be others to come, but maybe it speaks to the difficulty some had. But there is still time for new groups to pop up."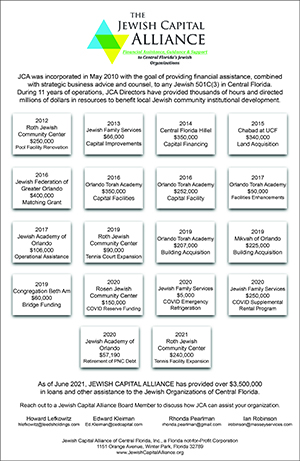 Moshav boasts powerful vocals not only from Solomon but from Swirsky, and I will never forget seeing them several times at the Highline Ballroom in New York City with the crowd singing along to the lyrics. Solomon said his favorite video to make was "World on Fire," which was a collaboration between Moshav and Matisyahu, and garnered 2.4 million views on YouTube. It was one of the most cinematic Jewish music videos produced.
Blue Fringe caught lightning in a bottle and is the only Jewish music group I've heard young women scream for. There may be screaming again at this weekend's festival. Those who head to Brooklyn Bowl on June 27 are certainly in for a treat.