Scene Around
My heart hurts ...
Exactly three months ago today, my darling dog, Chloe was put down because she had cancer. RIP Chloe. We love you dearly and always will.
(She was my darling child as far as I was concerned. Folks who have dogs know what I mean.)
Speaking of hearts hurting ...
We recently lost a wonderful actor. He died on July 6th and will surely be missed.
I'm talking about James Edmund Kahn ... James Caan, as he was known.
Born in the Bronx, NYC, he was a fabulous actor and even earned a star on the Hollywood Walk of Fame. He was also nominated for many, many awards.
His parents were immigrants from Germany.
He fell in love with acting while attending college.
James was married four times and is the father of five children.
Besides being a wonderful actor, he was a master of karate and he also took part in steer roping and referred to himself as the "only Jewish cowboy from New York" on the professional rodeo cowboy circuit.
(That I didn't know about him! He will be missed.)
And speaking of missed ...
As a young teen, I was in love (at least I thought I was) with the handsomest man I ever knew (yes, I knew him!)
What was his name? Bernard Schwartz, of course. (You knew him as Tony Curtis.)
(I actually met him at a Broadway theater, shook his hand and nearly collapsed with desire! And his name is scratched on every book, my roller skate box, all my special items, etc and I still have them in my garage decades later!)
Born in New York City, his parents were Hungarian Jews. As a young child, Tony only spoke Hungarian.
After a rough beginning due to poverty, Tony enlisted in the US Navy after the Pearl Harbor attack. He served aboard a submarine until the end of WW11. (Thank goodness it didn't scar his face!)
Tony attended City College of New York on the G.I.Bill. He then studied acting at The New School in Greenwich Village.
He was then discovered by Joyce Selznick, a notable talent agent and niece of film producer David O. Selznick. He was on his way!
(And into my heart!)
And the most famous of them all ...
Of course you've heard of Asa Yoelson. He was one of the United States most famous and highest-paid stars of the 1920s and known to many as "The World's Greatest Entertainer."
Did you say you never heard of him? Oy Vay! (Getting old is not for sissies!)
How about Al Jolson? Have you heard of him? (everyone over 50 probably has.)
Jolson was born in Russia. Although best remembered today as the star of the first talking picture, "The Jazz Singer," he starred in a series of successful musical films in the 1930s. He also went overseas during WW11 to entertain the troops. He also entertained troops in Korea before he died. His father was a rabbi and a cantor. That's what brought him and his children (including Asa...oops, Al) to New York City.
Al Jolson has three stars on the Hollywood Walk of Fame for his contributions to radio, motion pictures, and the recording industry.
It's true, he performed often in black face before it was not right!
But, one must realize he was of a people that suffered. The son of a line of rabbis well knows how to sing the songs of the most cruelly wronged people in the world's history...our people.
(I will never forget Al Jolson and neither will my children, grandchildren, great-grandchildren and on and on.)
A note from the World Jewish Congress ...
"As the WJC, we have immense pride and admiration for Israel's remarkable and inspiring achievements over the course of more than seven decades. At the same time, we are mindful that Israel exists in a volatile and violent part of the world where its neighbors openly call for its destruction.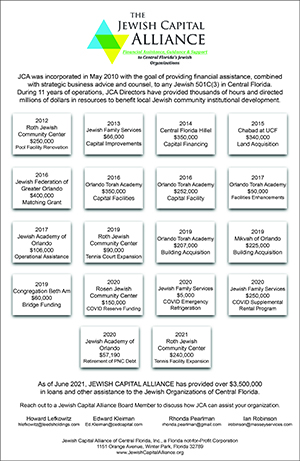 The Jewish people around the world must always stand shoulder-to-shoulder with our homeland and do everything in our power to help ensure its safety and security.
At the same time, we should take every opportunity to publicly hail and celebrate Israel's remarkable contributions to the world in so many arenas.
And on the subject of good and evil, we hear from RONALD S. LAUDER, WJC President Ambassador of WJC ...
"It is a sad fact of life that it is harder to sell peace and tolerance in our world than terror, death and destruction, especially in the global press.
The war in Ukraine has dominated the headlines. Now, the terrible new wave of terror that has killed innocent victims in Hadera, Be'er Sheva and Bnei Brak (and since, Tel Aviv and Elad) has shifted the focus in the Middle East.
(In my country, sadly, at Hollywood's Oscar ceremony overshadowed even the killings in Israel.)
So you would have to really hunt to find any news in America of the meetings that recently took place in the Negev desert. This is a shame because they are significant and historic.
For those who missed it, the foreign ministers of the UAE, the US, Egypt, Israel, Morocco and Bahrain came together for an extraordinary summit at Sde Boker in Israel.
If you ever wanted to see the black-and-white contract between the bridge builders of peace in our world and those who want to destroy, it all took place right there in front of our eyes.
The mere fact that these high-ranking officials had gathered in Israel is breathtaking. And the fact that all of them, in unison, condemned the recent deadly attacks is heartening. On the other side of the global divide between good and evil, Hamas, Islamic Jihad and Hezbollah (an Iranian proxy) congratulated the attackers.
This is the clash our world is facing: a clash between bridge builders and those who use terror and fear to divide us for their own warped goals.
There is something else that is important, and it should not be missed. It is now apparent that all of these nations that have established a relationship with Israel share the same enemies in the region, namely terrorist groups, some of which operate in the name of Sunni or Shite ideologies.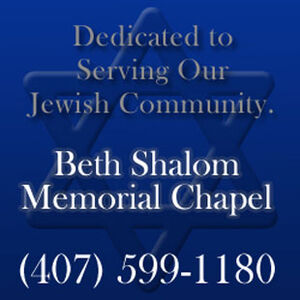 Therefore, the summit in the Negev... and before that the trilateral summit in Sharm El-Sheikh attended by Egyptian President Abdel Fattah El-Sisi, the UAE's Crown Prince Mohammed bin Zayed Al-Nahyan and Israeli Prime Minister Naftali Bennett is as important as it was unprecedented.
Such meetings reinforce the 2020 Abraham Accords peace agreements and lay the foundations for an even wider alliance between most Arab nations, the State of Israel and perhaps even Turkey. The seemingly elusive dream of a "New Middle East" seems no longer to be simply a dream, even though you have to hunt to find it mentioned in most newspapers.
All of this has come about for two reasons. The fear of Iran's growing influence in the region---and its potential access to nuclear weapons, if the new deal being pushed
By the U.S. and Europe is agreed---has prompted by Jews and Sunnis to join forces to confront the radical Shite threat.
Also, a deep disappointment with America's semi-isolationist policies is driving moderate Arab leaders to discern that their only truly trustworthy ally is their small, but mighty, neighbor: Israel.
This has led to full diplomatic relations, free trade agreements, direct flights, burgeoning tourism and ambitious economic initiations between Israel and its Gulf neighbors, creating a formidable new regional structure that is rising before our very eyes. Accelerated intelligence and security cooperation measures also form part of the foundations of this impressive new network.
Israel, Bahrain, Morocco, the UAL, Jordan, and Egypt, together with the U.S., must strive to amplify the bold initiative they have already launched.
The U.S. and Israel must become active partners in a regional defense alliance that will provide the moderate Arab world with a strategic Iron Dome. Saudi Arabia, the UAE, Bahrain, Morocco and other Arab nations should become active partners in mitigating the Israeli-Palestinian conflict and preventing a one-state catastrophe.
And the American-Arab-Israeli alliance should work together to prevent Iran's nuclearization and to safeguard the West's energy security in light of the uncertainty caused by Russia's invasion of Ukraine.
This might sound like a Utopian vision but it is not. Egyptian President Anwar Sadat, Israeli Prime Ministers Menachem Begin, Yitzhak Rabin and Shimon Peres, and King Hussein of Jordan were all true visionaries: They dared to dream of peace when the Middle East was marked by daily bloodshed. And they left the world better and safer, not poorer and more dangerous, through their actions during their courageous lives.
Now, seeing the foreign ministers of Egypt, the UAE, Bahrain and Morocco standing together with the U.S. Secretary of State in Israel restores the hope that peace is possible. It should not---it must not---be squandered.
(I don't know that I agree with all that Ronald Lauder has to say. I am not as positive as he is but I hope he is right!)
JCC Seniors on the Go ...
I heard from Barbara Goldberg about upcoming events:
July 25th-Gentle BeMoved
August 1st- Jon and Ron, Maitland Performing Arts.
August 8th-Gentle BeMoved
For times and additional information, phone the JCC at 407-645-5933.
One for the road ...
Have you ever traveled by bus? I have!
I once traveled coast to coast on a bus. Three thousand miles and only four rest stops. I can still hear my kidneys singing: "We shall overcome
Another one for the road ...
"No Virginia, Polident is not a damaged parrot!"