Weekly roundup of world briefs
Blast rocks Istanbul, killing at least 6 and canceling memorial for Jews killed in 2003 attacks
By David I. Klein
ISTANBUL (JTA) – So far six are reported dead and dozens injured in a blast on Istanbul's İstiklal Caddesi, a major tourism hotspot and thoroughfare that sees tens of thousands of tourists every day.
The perpetrators and full extent of the attack are not yet clear, but Israel's Channel 13 news reported that one Israeli was injured in the attack. Turkish authorities said they suspected terrorism.
The blast took place as Istanbul's Jewish community was hosting a Jewish culture day, in which they welcomed large crowds into the Neve Şhalom synagogue. The event was cut short as news spread about the blast, which took place just blocks away.
Neve Shalom was one of two synagogues bombed during a 2003 wave of attacks 19 years ago that killed 55 people in two days. The event that was cut short was to be followed by a commemoration of those attacks, which killed six Jews in the synagogue bombings.
Over the years, Istanbul has been the site of attacks from a variety of actors, including the Islamic State, Al-Qaeda and the PKK, a Kurdish Separatist group. Israelis have been caught in the crossfire before, such as in 2016, when an ISIS backed suicide bomber blew themselves up on Istiklal, killing three Israelis and one Iranian.
As Turkish-Israeli relations have warmed in the past year, Turkey has become a major tourism hotspot for Israelis, with more than 630,000 Israelis, nearly 7 percent of Israel's population, visiting Turkey this past summer, according to the Jerusalem Post.
Israeli study: Intense exercise reduces metastatic cancer risk by 72 percent
(JNS) — A new study by Tel Aviv University researchers found that intense aerobic exercise can reduce the risk of metastatic cancer by 72 percent, by increasing the rate of glucose consumption of internal organs which, in turn, reduces the availability of the energy needed by tumors to grow.
The study, which was published in the prestigious journal Cancer Research and chosen for the cover of the November 2022 issue, was led by professor Carmit Levy from the Department of Human Genetics and Biochemistry, and Dr. Yftach Gepner from the School of Public Health and the Sylvan Adams Sports Institute.
The human data, obtained from an epidemiological study that monitored 3,000 individuals for about 20 years, indicates 72 percent fewer instances of metastatic cancer in participants who reported regular, high-intensity aerobic activity, compared to those who did not engage in physical exercise.
"Studies have demonstrated that physical exercise reduces the risk for some types of cancer by up to 35 percent. This positive effect is similar to the impact of exercise on other conditions, such as heart disease and diabetes. In this study we added new insight, showing that high-intensity aerobic exercise, which derives its energy from sugar, can reduce the risk of metastatic cancer by as much as 72 percent," said Levy and Gepner in a joint statement.
"If so far the general message to the public has been 'be active, be healthy,' now we can explain how aerobic activity can maximize the prevention of the most aggressive and metastatic types of cancer," added the researchers.
Memorabilia collector to display items from Jewish athletes during the Holocaust
(JNS) — The Adolph & Rose Levis Jewish Community Center in Boca Raton, Florida, is hosting an exhibit on Jewish athletes during the Holocaust from Jan. 5 to Feb. 28, 2023. The exhibit's curator, Neil Keller, has over time collected 22,000 memorabilia items pertaining to famous Jews in sports, entertainment, politics and more.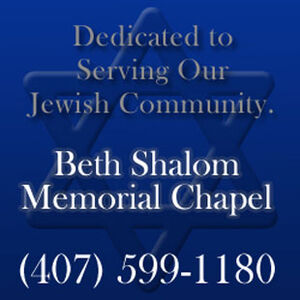 "Through my extreme hard work and tracking down family members and others throughout Europe, I have amassed some extremely rare items; many have never been seen and are one-of-a-kind items from European Jewish athletes and non-athletes," said Keller. "For example, I have the personal family photos of world champion Jewish boxer Victor 'Young' Perez and well-known boxer Kid Francis, both of whom were murdered in Auschwitz."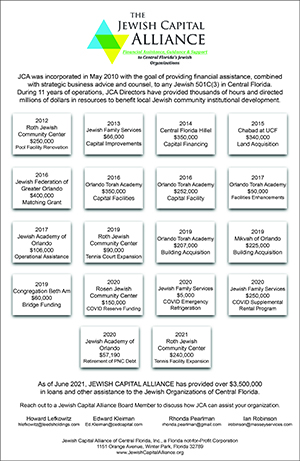 Nazi guards ordered Perez and Francis to fight other Jewish prisoners to the death in order to survive, and for the amusement of the Nazi guards. Keller's collection includes two trophies that belonged to Francis when the Nazis captured him in Paris.
While he amassed his collection over the past 30 years, Keller said he would tell European memorabilia sellers that he collected items of Winston Churchill, Charlie Chaplin, Rocky Marciano and other non-Jews "to throw them off."
"I feel that they would have never sold these items to me if they knew I was Jewish or the people I had on my list were Jewish," he said.
Keller's interest in memorabilia collecting began in 1987, when he bought a 1961 Topps Sandy Koufax baseball card.
"It soon expanded to baseball and then other areas and as a result, I have met some of the most famous Jewish people on the planet," Keller says on his website, which features a video on how the collector is "obsessed with Jews."
Armed drone hits oil tanker operated by Israeli-owned firm near Oman
(JNS) — An oil tanker operated by an Israeli-owned shipping firm was struck by an explosive drone off the coast of Oman on Tuesday night, the Associated Press said on Wednesday.
Eastern Pacific Shipping said in a statement that its Pacific Zircon was "struck by a projectile" around 150 miles off the coast of Oman.
"We are in communication with the vessel and there [are] no reports of injuries or pollution. All crew are safe and accounted for," the company said. "There is some minor damage to the vessel's hull but no spillage of cargo or water ingress."
The United Kingdom Maritime Trade Operations, a British sea traffic monitoring organization,  said it was aware of the incident and that an investigation is underway.
The Eastern Pacific Shipping company, based in Singapore, is owned by Israeli Idan Ofer.
While the source of the attack is still unclear, Iran has been responsible for similar incidents in recent years.
Last year, United States Central Command concluded in a public report that Iran's Islamic Revolutionary Guard Corps was behind a similar drone attack on the Mercer Street in the same area in July 2021. Two members of the vessel's crew were killed in the attack.
The Mercer Street's British management company is owned by Israeli businessman Eyal Ofer, Idan's brother.
Romania anchors protection for kosher slaughter in law
(JNS) — Representatives of the Romanian government and the Jewish community celebrated the signing into law on Tuesday of legislation that protects the practice of shechita, the kosher slaughter of animals.
The move comes after some other European Union members have banned shechita in recent years, including Sweden, Denmark, Finland, Estonia, Slovenia, and Belgium (except for in Brussels).
Marcel Ciolacu, president of the Chamber of Deputies, the lower house of parliament, said, "I am proud to protect and support the Jewish community of Romania, and will ensure that their life can flourish and remain safeguarded. They can continue to produce and provide kosher meat, and to practice their faith freely."
The legislation was signed by Ciolacu and Silviu Vexler, a member of the chamber and president of the Federation of Jewish Communities in Romania, in a ceremony attended by local officials as well as members of the Conference of European Rabbis, the primary Orthodox rabbinical alliance in Europe.
"This new law to protect shechita as a legal method of slaughtering animals for food stands as a shining symbol to other countries throughout the world, to protect Jewish communities and religious rights," said Vexler, who credited the chief rabbi of Romania, Rabbi Rafael Schaffer, for his work to get shechita recognized.
Earlier in the week, the Federation of Jewish Communities of Romania hosted a gala dinner for community members, officials from the Conference of European Rabbis, and political, civic and community leaders in Romania, including Prime Minister Nicolae Ciuca.
The Jewish federation presented its Rabbi Moshe Rosen Prize to the Romanian Parliament in honor of the law. The Rosen Prize is named for the country's longtime chief rabbi, who led the Jewish community for decades following the Holocaust until his death in 1994.
"The decision of the Romanian Parliament to enshrine in law the provision of kosher slaughter is greatly welcome. Romania has an established and important tradition, spanning several decades and even before this democratic age, of supporting Jewish life, be it Jewish education, yeshivas and communities," said Rabbi Pinchas Goldschmidt, president of the Conference of European Rabbis.
"Now, with this law, Romania continues its noble path of support for its Jewish community," he continued. "I hope that other leaders across Europe will follow the initiative of the Romanian Parliament, valuing and protecting the continued future of Jewish life on the European continent."
Inflation in Israel's passes 5 percent
(JNS) — Inflation for the 12-month period through October 31 increased to 5.1 percent from 4.6 percent in the 12-month period ending on August 31.
According to the Central Bureau of Statistics, the Consumer Price Index in Israel increased by 0.6 percent in October, surpassing analysts' expectations.
The cost of fresh fruit and vegetables rose by 4.1 percent in October, while the price of clothing and footwear increased by 4 percent, food by 1 percent, transportation by 0.6 percent and home maintenance by 0.4 percent.
Meanwhile, Israel's economic growth slowed in the third quarter as consumer spending fell, but high inflation is still expected to prompt another significant Bank of Israel rate hike next week, reported Reuters.
According to central bank estimates, Israel's economy grew more than 8 percent in 2021 and is expected to grow 6 percent in 2022 before slowing to 3 percent next year.
Russian aliyah spikes in 2022
(JNS) — More than four times as many persons made aliyah from Russia in the first 10 months of 2022 than in all of last year, according to Ofek Israeli—The National Aliyah Promotion Company.
A total of 32,494 Russian citizens immigrated to Israel under the Law of Return this year compared to around 7,800 in all of 2021.
In addition, 14,450 people from Ukraine, 3,280 from North America, 1,957 from France, 1,750 from Belarus and 1,474 from Ethiopia made aliyah so far his year. A total of 493 Jews moved to Israel from the United Kingdom, 1,000 from Argentina and 411 from South Africa.
By mid-November, around a total of 61,000 immigrants had arrived in Israel in 2022, more than twice the 27,057 who came last year.
Next week in Ashdod, Ofek Israeli will host a conference for hundreds of emissaries. These emissaries work with Jewish communities worldwide and are in charge of the aliyah process there.
Iran's nuclear chief refuses to cooperate with IAEA
(JNS) — Iran said on Wednesday that it would reject a draft resolution proposed by Western nations urging Tehran to fully cooperate with the International Atomic Energy Agency.
Iran's atomic energy chief Mohamed Eslami said Iran rejects the IAEA board of governors' draft resolution because even its authors are aware that its allegations against Tehran are false, Iran's Tasnim News Agency reported.
The resolution was submitted to the U.N. nuclear watchdog on Tuesday, according to diplomats from the U.S., Britain, France and Germany.
The draft text seen by AFP stated that it was "essential and urgent" for Iran to "act to fulfill its legal obligations."
Meanwhile, Rafael Grossi, the head of the U.N. nuclear watchdog, tweeted on Wednesday that he hoped a meeting with Iran later this month to resolve an impasse over traces of uranium found at undeclared sites would go ahead as scheduled.
"I hope our planned technical meeting with Iran takes place," Grossi wrote.
Israel allows TotalEnergies and Eni to search for gas offshore after Lebanon deal
(JNS)— Israel has signed an initial agreement with TotalEnergies and Eni to begin exploring natural gas within the framework of a historic maritime border agreement with Lebanon.
"The Block 9 partners will initiate the exploration of an already identified prospect which might extend both in Block 9 and into Israel waters south of the recently established maritime borderline," TotalEnergies said on Tuesday, Reuters reported.
According to Lior Schillat, director-general of Israel's Energy Ministry, the agreement will "allow the development of a gas reservoir that crosses the border between enemy states, an unusual event in the global energy market."
The agreement focused on resolving a dispute over a potential gas field in Lebanon's offshore Block 9, which extends into Israeli waters. With a 60 percent stake, TotalEnergies operates Block 9, and Eni owns 40 percent.
Last month, Lebanese and Israeli leaders finalized a maritime demarcation agreement brokered by the U.S., bringing a measure of accommodation between the adversaries.
Israeli-led study finds oldest evidence yet of cooked food
(JNS) — Fish remains discovered at Israel's Gesher Benot Yaakov archaeological site appear to show that humans were cooking their food hundreds of thousands of years ago.
Until now, the earliest evidence of cooking is claimed to date back about 170,000 years. However, these findings, published in Nature Ecology and Evolution, indicate that the practice is much older, dating back as far as 780,000 years.
Researchers from the Hebrew University of Jerusalem, Tel Aviv University and Bar-Ilan University collaborated with the Steinhardt Museum of Natural History, Oranim Academic College, the Israel Oceanographic and Limnological Research institution, the Natural History Museum in London and the Johannes Gutenberg University in Mainz on the research that produced this new theory.
Dr. Irit Zohar, a researcher at TAU's Steinhardt Museum of Natural History and Dr. Marion Prevost at HU's Institute of Archaeology, stated: "This study demonstrates the huge importance of fish in the life of prehistoric humans, for their diet and economic stability. Further, by studying the fish remains found at Gesher Benot Yaakov we were able to reconstruct, for the first time, the fish population of the ancient Hula Lake and to show that the lake held fish species that became extinct over time."
Current, former US ambassadors to lead March of the Living in bipartisan statement against antisemitism
(JNS) — The current and immediate past U.S. ambassadors to Israel, Tom Nides and David Friedman, will lead the 2023 International March of the Living in what the organization described as a bipartisan commitment to combating antisemitism.
Since 1988, March of the Living has brought students, Holocaust survivors, educators and leaders from around the world to Poland to study the history of the Holocaust, including participants' march from the site of the Auschwitz concentration camp to the Birkenau extermination camp on Yom HaShoah (Holocaust Remembrance Day).
Given that Friedman was part of Donald Trump's Republican presidential administration and Nides serves in President Joe Biden's current Democratic administration, their co-leadership of this year's trip "highlights America's bipartisan solidarity with Israel and its commitment to combat antisemitism in all its forms, a commitment which transcends politics and partisan agendas," International March of the Living stated.
Former ambassador Friedman said the march will demonstrate "in the strongest terms that antisemitism will not be tolerated in any sector of America."
"Tom and I have very different political views, but we fully agree that antisemitism is a vile scourge which we must defeat," he said in a statement.
Nides said, "There can be no gap in the American political system when it comes to standing up against antisemitism and intolerance and defending Israel. David and I represent different sides of the political spectrum, but we are on the same side—the correct side—when it comes to standing with Israel and against prejudice and hate of any kind."