America's most unapologetic Jewish band is back - and ready to rock
The Dictators are back.
We're not talking about the nefarious, autocratic ones that rule too many of the world's countries - though they're back, too. But here, in the land of pop culture, we're talking about the New York rock band that childhood friends Andy Shernoff and Ross Friedman started in 1972. In the mid- '70s, when punk hit, the young Dictators became one of the key bands to play the CBGB scene on the Bowery. They didn't exist through most of the 1980s and '90s, and a 2020 return to the fray was derailed by the COVID-19 epidemic and lockdown.
The reconstituted band – still led by songwriter-bassist-singer Shernoff and propelled by lead guitarist Friedman (stage name: Ross the Boss) – has released three new songs, has more in the works and just completed a six-date tour on the East Coast and in Canada.
"It's been great, we're laughing all the time and the band's really cooking," Shernoff says, on the phone from Hamilton, New York. "Every show is a step up from the show before."
The Dictators started to attract a degree of national attention after they were signed to Epic Records and released their debut album, "The Dictators Go Girl Crazy!" in March 1975. On the album's leadoff track, The Dictators proudly proclaimed their Judaism to the world with "The Next Big Thing."
"I knocked 'em dead in Dallas/ And I didn't pay my dues/ Yeah, I knocked 'em dead in Dallas/ They didn't know we were Jews," Shernoff sang.
"It's the first time I know of any rock 'n' roll band acknowledging they were Jewish" in song, Shernoff told me. "I'm a secular Jew and I'm proud of my heritage."
What about knocking 'em dead in Dallas? Was that a bad joke about the JFK assassination?
"No. I picked 'Dallas' at random," Shernoff said. "The rhyme scheme fit; Dallas was meaningless. I was much more spontaneous in my lyrics writing then."
Then, a few songs later came "Master Race Rock." You hear the term "master race" and you immediately go to Hitler and Nazi Germany. But that's not what the song was about.
"It's nothing to do with Nazis," said Shernoff. "It's about teenagers doing dysfunctional teenage things and being obnoxious. My father served in World War II.  I wrote it in 1973 and I think I subconsciously took the [Nazi] imagery and wanted to own it."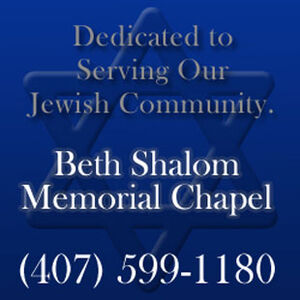 Some of the same subversive spirit went into The Dictators' choice of moniker. "We were young guys and we had a list of names," says Shernoff, "We thought it was a tough name. The Dictators sounded good. We saw the irony in there. We're Jewish and we talk about being Jewish on stage. We use Yiddish terms all the time in our jokes. We're not hiding our heritage at all. We're proud of it, we love being Jews,  taking the phrases where people might be offended and using it in our own way."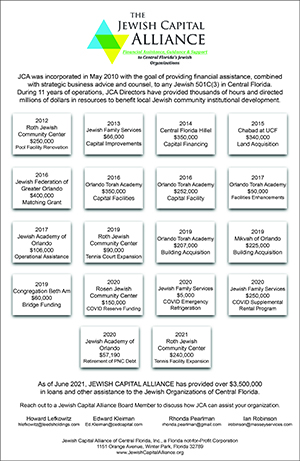 Early on, The Dictators humorously embraced the ephemeral joys and wanton excesses of teenage life, giving songs the bravado of professional wrestling.
But most people - if they heard the band at all - didn't know what to make of them. When I spoke with him, Friedman, aka "Ross the Boss," conjured up a typical public response: "'Here comes these fucking assholes calling themselves The Dictators and they're Jewish!' It was pretty funny. But we weren't a joke. We're a great rock 'n' roll band. I'm so proud of the fact that I'm a Dictator."
And then there was Richard Blum, who took the name Handsome Dick Manitoba. He was initially the band's burly roadie with a Jewfro who became the front man and frequent lead singer, billed on the first album not as a band member but as their "Secret Weapon." The Dictators' special sauce was a blend of Shernoff's words and melodies and Manitoba's confrontational persona, cutting jokes and gruff vocals.
While, The Dictators achieved a certain level of cult success, they never broke through the way their pals and kindred spirits, the Ramones did. They split up for the first time in 1979, after three albums. On that third album, "Bloodbrothers," Manitoba handled all the lead vocals.
Manitoba is not part of the 2022 Dictators. He and Shernoff had a major falling out, especially after Manitoba kept a version of the band called Dictators NYC on the road without Shernoff's participation or consent. Lawyers got involved.
Ross the Boss was part of both Dictators NYC and the current Dictators. "I think Andy would rather it not have happened, but it did," Friedman said of his time with Dictators NYC. "I haven't had a talk with him about it, but there's zero bad blood between me and Andy."
Shernoff is hesitant to discuss Manitoba.
"I don't want to talk about Manitoba because making him look bad doesn't make me look good. Richard had a lot of problems and it interfered with the music and the interplay in the band. He put himself in a bad place with me," Shernoff said, adding, "he'd impose something, some neuroses, some ego, some narcissism."
To put it mildly, Manitoba is not pleased with the situation or his former friend's assessment. "Andy Shernoff is a nothing to me," he told me in an email. "He means nothing. His opinion means nothing."
And, yes, there's some bitter irony in the fact the band always presented themselves as mates. In addition to the album titled "Bloodbrothers," their 2001 reunion album was called "D.F.F.D.," which stood for Dictators Forever Forever Dictators.
SiriusXM DJ and singer-guitarist Keith Roth has stepped into both Manitoba's and Scott Kempner's shoes. Although Kempner was an enthusiastic participant in The Dictators' attempted reboot in 2020, he has been sidelined by early onset dementia.
One of The Dictators' new songs, "Let's Get the Band Back Together," holds up a mirror of self-deprecating sarcasm to the reconstituted group, which is composed of, as Shernoff sings, "senior citizens who don't give a damn."
"We're in the tradition of great Jewish humorists like Mel Brooks or Larry David or Jerry Seinfeld," says Shernoff, "and I'm leaving out another 10 billion Jewish comics."
On that first album, on "Master Race Rock," Shernoff sang, "We can sweat and stink/ We can eat and drink/ Don't do what we're told/ And we're scared of growing old!"
With band members in their 50s and 60s and 70s, what are The Dictators rock dreams now?
"We're facing strong headwinds," says Shernoff. " We're older guys playing rock 'n' roll in an era where rock 'n' roll is no longer cool or trendy. We're a band with a little bit of name value but we never really broke through at a national level. We know that. But the philosophy of the band is 'Every day you make music is a good day. And in front of audiences, it's a better day.'"
And The Dictators' main selling points in 2022?
"I think we're in the tradition of Jewish humorous and social commentary," Shernoff says, "and I think as far as music goes, we follow a tradition. We're not blazing new ground. We're a little less punky than we used to be back in the '70s and a little more of a hard rock act like the band we just opened for, Blue Oyster Cult. If people like that kind of hard rock, riff rock, a few harmonies, burning solos – they could like us. I don't know. We're older guys and we're alive. And if we're alive, let's play music. That's what makes me happiest."
Jim Sullivan wrote about music and pop culture for The Boston Globe from 1979 to 2005. Currently, he writes for WBUR's ARTery, among other sites.
This article is reprinted with permission from The Forward.