Dov Hikind: 'I've become very disillusioned with the Democratic Party'
(JNS) — Dov Hikind, a former New York state representative, announced last week that he is leaving the Democratic Party. In an interview with JNS, Hikind said the decision to become a Republican was a long time coming.
"Over the recent years, and with some of the stuff that has happened even more recently, I've become very disillusioned with the Democratic Party that exists right now," he told JNS.
Members of the Democratic Party, including Reps. Alexandria Ocasio-Cortez (D-N.Y.) and Ilhan Omar (D-Minn.) "and on and on," have made it "very radicalized," he said.
The former New York lawmaker also cited U.S. President Joe Biden's and his administration's recent criticism of Israel, including calling for the Israel government to slow judicial reform and praising left-wing, mass demonstrations that have roiled Israeli society in recent months.
Selective road blocks
Hikind, who served in the New York State Assembly from 1983 until 2018 and later founded the group Americans Against Antisemitism, announced on Twitter on July 20 that he and his wife, Shani, were switching parties.
"It's official: My wife and I have switched our party affiliation from Democrat to Republican! People have long been asking, 'Dov, when are you gonna leave the Democratic Party?'" he wrote. "Well, the time has come because the Democrats have turned their back on Jews and Israel."
Speaking to JNS from Israel, Hikind said that when he recently arrived in the Jewish state, he couldn't get out of the airport because protesters were blocking the roads.
"If demonstrators, for whatever cause, were blocking the roads leading to Dulles Airport in Washington or Kennedy Airport in New York or other airports in the United States, would the leaders of those communities permit that to happen?" he told JNS. "That was going on in Israel."
He related that he finally got a taxi, and it "was like hours to get out of the airport to where we were going, all because of people and their point of view, which they have every right to have but they were imposing that on everybody else," he told JNS. "That's not cool."
"Meanwhile, the Biden administration was sort of lecturing Israel," he added.
'Atmosphere where it's OK to criticize Israel'
Rather than protecting victims of crimes, the Democratic Party has aligned itself more with the perspective and needs of criminals, Hikind told JNS. An "anti-police sentiment" has become part of the party, even though not all Democrats feel that way, he said.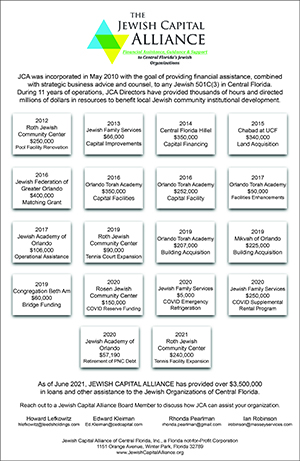 "The whole 'woke' culture, the whole cancel culture, is just out of control," he told JNS. "I felt I needed to make a public statement. My wife feels the same way."
In the past, Hikind always supported the candidate he thought was best, whether the person was a Democrat or Republican. That won't change, he told JNS.
"Now that I'm officially a registered Republican, if I feel a Democrat is better for America, better for the community and better for the Jewish people, I would support the Democrat," he assured.
His announcement on Twitter came the day after progressive Democrats, including Omar and Ocasio-Cortez, boycotted Israeli President Isaac Herzog's speech to a joint session of Congress marking the 75th anniversary of the modern-day Israeli state.
Their boycott of Herzog was another reason that Hikind decided to switch parties, he told JNS, saying "I blame Biden for creating an atmosphere where it's OK to criticize Israel."
He added that those boycotting went further than the president has.
"Biden has been nonstop critical of the Netanyahu government that was elected by the people of Israel. If Biden can be nonstop negative of Israel, then what's stopping AOC and members of the progressive caucus from going a step further?" he told JNS.
"Is Israel perfect? No. Is America perfect? No," Hikind told JNS. "But is Israel a real democracy? Yes. So this behavior on the part of the Biden administration has really pushed me over the top."
Over the past 10 years, Hikind thinks the Democratic Party has slowly but surely moved to the radical left.
"I receive calls from some prominent people, who I respect and who are friends, who feel the same way," he told JNS. "A rabbi, who is a major figure in New York, just called me and said to me that he totally agrees with what I said, but he said he wishes I stayed with the Democratic Party."
Hikind asked the rabbi why. He said the rabbi replied: "Because the Democratic Party needs people like me to present my point of view."
"That sounds very nice, but in reality, it's sort of very difficult to influence the Democratic Party," he said. "The radicals that play such an important role, even though they are a minority, really dictate and set a tone."