Ahead of new Netflix show, Gal Gadot shares thoughts on her career
(JNS) - Gal Gadot's first Hollywood audition was for the role of a James Bond girl in "Quantum of Solace," alongside Daniel Craig. Although Gadot did not get the role, now, a decade and a half later, she finds herself playing a female version of 007 in "Heart of Stone"-a big-buck action thriller that will air on Netflix on Aug. 11 (and which will be, if all goes as planned, the first installment of an ongoing series). The days when she was regarded as "the girl of" are long gone. Today Gadot is the main attraction.
"It's true," the Israeli superstar told Israel Hayom in a special interview. "My first audition was for a James Bond girl. It's funny how life turns around sometimes, isn't it?"
Even though she has already starred in several Hollywood blockbusters-including "Wonder Woman," "Justice League," "Red Notice" and "The Fast and The Furious 6" - the current movie is actually the first project that Gadot and her husband, Yaron Varsano, developed and produced themselves with their own company, Pilot Wave.
"It was an extremely empowering and educational experience," she said. "It was something I always wanted to do. I'm a person who really likes to create. When Yaron, my husband and partner, and I saw 'Wonder Woman's box office success it gave us a boost of confidence and we said to ourselves, 'Okay, we can do it. Let's try. What have we got to lose?' So we decided to work on our idea and joined Skydance, which is a very large production company. They have done all the Mission: Impossible movies, for example. Together we embarked on this journey.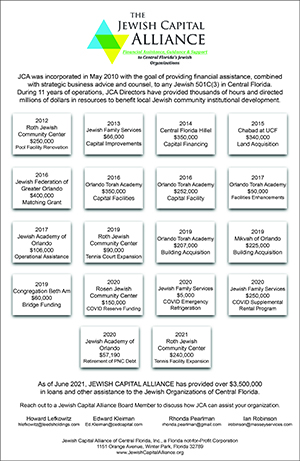 "We started working on this project in 2018, and it took us five or six years from the moment we thought up the idea until we could sit and talk about the movie."
In "Heart of Stone," which also features James Dornan ("Fifty Shades of Grey") and Bollywood superstar Alia Bhatt, Gadot plays intelligence agent Rachel Stone, who is tasked by a peacekeeping operation known as "Charter."
Along with her partners, she is chasing after a deadly and all-powerful Artificial Intelligence tool that has fallen into the wrong hands. As you can guess, on the way there, Stone encounters plenty of dizzying and hair-raising confrontations with her opponents and countless opportunities to prove her physical and mental skills.
"When we started producing the movie," said Gadot, "there was already talk about AI, but we had no idea that by the time the film came out the matter would be so developed and pertinent."
Q: I know you've already managed to make quite a few action films during your career, but it seems that this time you've really outdone yourself with stunts. Besides punches and shootings, you also race on motorcycles, jump from mountains and airplanes and much more, to such an extent that while watching the movie I was often reminded of Tom Cruise.
A: Physically, it was undoubtedly the most intense film I've done. It's funny, because every time I make a film like this, I say to myself, "Wow! That was the most physical and challenging film I've ever done!" Then the next film comes along and proves me wrong. So, yes, this movie undoubtedly raised the bar very much. When we started, we clearly knew that there was going to be lots and lots of action. But seriously, the director responsible for the stunts took us to literally very, very high levels."
Q: You said in past interviews that when it comes to your Hollywood career, you have taken the approach of "fake it till you make it." Now that you're going to have your own star on the Walk of Fame and you have so many high-budget films on the way, do you feel that you've "made it"?
A: I don't walk around thinking about this all the time, but it's definitely a feeling that pops up every now and then. I don't think it's necessarily related to a star on the Walk of Fame or some other kind of validation, but with all the things I am experiencing, it's very human and basic, at least for me, to ask myself, "How did all this happen to me? How do I actually do all this?" So yes, it still happens sometimes.
Originally published by Israel Hayom.