Resolving legal and financial aspects of a loved one's estate
This article was reprinted with permission from Lake Mary Life Magazine.
When a loved one dies, sorrow can overcome us while our hearts long for one more moment together. Yet, through our time of grief, we must contend with resolving the legal and financial aspects of our loved one's estate. Where does one begin?
Locating your loved one's estate plan documents, such as a last will and testament and trust, will begin the process. These documents direct the passing of property to the beneficiaries who will inherit the property. Other important papers to locate are life insurance policies, stock certificates, bank statements, deeds, vehicle registrations, and other records that demonstrate your loved one's ownership of property.
These documents are key to determine how and to whom property passes. For example, if property is in a trust, then the trustee will distribute the property according to the trust's instructions. Insurance companies and financial institutions holding assets naming beneficiaries upon death, such as life insurance, annuities, IRAs, and transfer-on-death accounts, will distribute the proceeds directly to those beneficiaries. Property owned as husband and wife or "with right of survivorship" will automatically pass to the surviving owner. All other property owned by your loved one will pass to beneficiaries through the probate process.
Probate is a court-supervised process for identifying your loved one's assets, paying taxes, creditors, and expenses, and distributing the property to beneficiaries. Florida law provides for two types of probate—formal administration and summary administration. Formal administration is required if your loved one died within the past two years and the property remaining in his or her sole name has a value in excess of $75,000. In a formal administration, a personal representative is appointed. Your loved one's last will and testament instructs the court whom to appoint as the personal representative of the estate. If no will exists, then the court appoints a personal representative as directed by Florida law.
If you are the personal representative, Florida law requires you to hire an attorney to represent and guide you through the probate process. The attorney will prepare and submit documents that ask the court to open a probate proceeding, admit the will (if one exists), and appoint you as personal representative.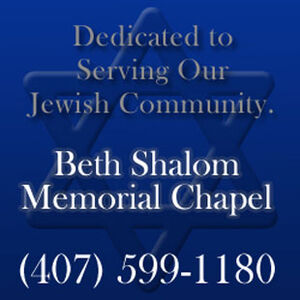 Most estates include both assets that pass through probate and assets that do not require probate. The personal representative is appointed to manage only those assets that go through the probate process.
As personal representative, you are responsible for administering the estate including identifying probate assets, notifying beneficiaries and known creditors that an estate has been opened, publishing a notice to creditors in the newspaper to alert any unknown creditors of the probate, filing tax returns, paying bills, and distributing the estate according to the will. If no will exists, then Florida law will determine who will receive your loved one's assets.
Probate can be avoided with a comprehensive estate plan. Common ways to avoid probate include: 1) holding assets in trust; 2) opening transfer on death accounts; 3) naming beneficiaries on annuities, retirement plans, and insurance policies; and 4) titling property in joint ownership with rights of the surviving owner to take the property at the death of the other owners.
Attorney Barbara Coenson practices in the areas of estates and trusts, elder law, and business law. She is a platinum sponsor of the Jewish Pavilion.
Have senior-care questions?
For more information and referrals for senior care and issues related to your aging loved ones, contact the Jewish Pavilion's Orlando Senior Help Desk.
The Orlando Senior Help Desk is a free service provided by the Jewish Pavilion for people of all faiths. You can contact a senior resource specialist with extensive experience in dealing with issues older adults face. You can access a website at your convenience providing an abundance of information regarding any and all issues you or your families face. The sponsors on the website are vetted for their quality of service. Emily Newman, can be reached for consultation and assistance at 407-678-9363. Not only will she provide an assessment and referrals, but emotional support and "hand holding." Visit the website at orlandoseniorhelpdesk.org.