Lemon sponge cake with candied citrus
Sheri Silver
(The Nosher via JTA)-Passover brings the same challenge each year-especially for the baker. How do you make an array of delicious and unique desserts without using any flour (or any other leavening ingredients, for that matter)? This task is additionally complicated by the fact that dairy is often off limits, too.
So when I find a recipe that works-and that my family agrees is a "keeper"-I tend to bring it back year after year. And this sponge cake is no exception. Moist and deeply flavorful, this dessert keeps for days. And the easy addition of candied orange and lemon slices puts a new twist on a classic recipe, not to mention a beautiful presentation.
Lemon sponge cake with candied citrus
Ingredients:
For the cake:
potato starch (for dusting cake pan)
2 teaspoons vegetable oil or non-stick cooking spray
1/2 cup matzah cake meal
3/4 cup potato starch
8 extra large eggs, separated, at room temperature
1 cup sugar
1/4 cup orange juice
juice of 1 large lemon
1 teaspoon each freshly grated orange and lemon zest
1 1/2 teaspoons vanilla
1/2 teaspoon almond extract (optional)
1/4 teaspoon salt
For the candied citrus slices:
1 large orange, cut into 1/8-inch thick slices
1 large lemon (or 2 small), cut into 1/8-inch thick slices
1 cup to 2 cups sugar
Directions:
Preheat oven to 350. Grease a 9-inch springform pan with the oil or cooking spray; dust with potato starch.
Beat the egg yolks in an electric mixer on medium speed for 3 minutes. Slowly add the sugar and beat for 3 more minutes.
Reduce mixer speed to low and gradually add the juices and zests, followed by both extracts. With mixer turned off, sift the cake meal and potato starch over the top. Mix till just blended and transfer batter to a large bowl. Clean and dry the mixer bowl.
Using the whisk attachment, beat the egg whites till foamy. Add the salt and beat till the whites hold glossy peaks. Gently fold into the cake batter and pour into your prepared pan.
Bake till a tester comes out clean, about 50 minutes. Cool cake in pan on a wire rack, then loosen the sides to let cool completely.
While cake is baking, prepare the citrus slices: place slices in a saucepan with enough equal parts sugar and water to cover. Bring to a boil and cook till sugar dissolves. Simmer on low heat for about 30 minutes. Turn off heat and let slices cool in the syrup. Transfer to a wire rack set over a baking sheet to dry. Arrange slices atop cake just prior to serving.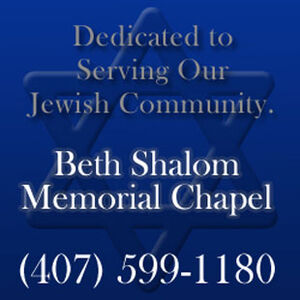 The Nosher food blog offers a dazzling array of new and classic Jewish recipes and food news, from Europe to Yemen, from challah to shakshuka and beyond. Check it out at www.TheNosher.com.