Authentic NY bagels have finally arrived in Kansas City
Victor Wishna
KANSAS CITY (JTA)-Bronx-born, Queens-bred attorney Victor Bergman has lived in the Kansas City area for more than four decades-and in all that time, he hadn't found a true New York-style bagel. "Boiled first, glossy crust, soft interior-I really missed it a lot," he said.
But here, in a suburban strip mall that shares its parking lot with a Walmart, Bergman's 40 years in the desert may be over: "They've done it," he said, awaiting a fresh-baked dozen. "These are the bagels I grew up with."
Authentic New York bagels in Kansas-sounds crazy, no?
Actually, it's meshuggah-Yiddish for "crazy"-as in Meshuggah Bagels, Kansas City's bagel-and-schmear joint that has been on a holey roll since owners Pete and Janna Linde first set up shop last year.
Meshuggah is the only standalone kosher eatery in Kansas City-a boon for the modest population of observant Jews. It has also become very popular among the city's growing foodie crowd: The bagel bakery will boast three area locations by the fall.
Surveying the line of customers that stretched to the door on a recent Wednesday morning, Pete told JTA that they never expected to start a bagel boom. As a New Jersey native, he just wanted a taste of home. Meanwhile, Janna, a lifelong Kansas Citian, had always thought a bagel was just bread with a hole in it-until that day in Central Park a few years ago, when the couple shared an everything bagel with whitefish salad they had purchased on the Upper West Side.
"I bit into it, and I realized I had never had a bagel-not a real one," Janna recalled. "I looked at Pete, and I said, 'Wow, that is just crazy good.' So even then, we had our name."
For years, the couple joked about opening a bagel bakery, said Pete, whose mechanical engineering career brought him to the area 20 years ago. "It was seemingly ridiculous that Kansas City didn't have a real bagel anywhere," he said.
Long famous for its barbecue, Kansas City's culinary scene has expanded in recent years, boasting homegrown James Beard Award-winners and earning spots on lists of the nation's best food cities.
Yet despite some previous efforts, and the spread of Panera and Einstein Bros., a hole languished where good bagels might have been. Even acclaimed New Yorker writer Calvin Trillin -famous for extolling the virtues of Kansas City-has documented the shortcomings of what he charitably called his hometown's "bagel-shaped objects."
Then there was that time in 2015, as the Royals faced the Mets in the World Series, when Kansas City Symphony music director (and native New Yorker) Michael Stern anted up his town's best barbecue for the prospect of the "finest bagels" in a wager with the New York Philharmonic.
The Royals would deliver on that bet. And at the same time, the Lindes made a gamble of their own.
Pete was three years short of retirement from his job at Ford, and Janna, recovering from a knee injury, was on leave from her job as a district sales manager for Del Monte foods. One evening, she looked up from the couch and said, "We should just do the bagel thing now."
The goal was a modest wholesale business, something Janna could orchestrate through her grocery contacts, while Pete baked in the mornings and evenings. He pulled together a few publicly available recipes and, using their biggest spaghetti pot, boiled and then baked six bagels at a time. "The first few batches were disastrous," he said.
Janna spent long hours networking with equipment suppliers and researching how to build a bagel bakery from scratch. Pete kept tinkering in the kitchen. All and all, it took 73 different recipes. "One night, I took it out of the oven, and it was just great," he said. "We realized we had it."
By then, the couple had invested thousands of dollars in industrial equipment, but their timing was off. It was November, "about the worst time you can approach a grocery store," Pete said. "They're locked and loaded for the holiday season, and nobody wanted to talk to us."
Then the Lindes learned about Bagel Bash, an annual affair for young adults that the Jewish Federation of Greater Kansas City hosts on Christmas Eve. Bagels were not the party's focus-but they were about to be.
The couple invited the event's organizers for a tour and taste. "I was like, 'Oh my god, this is amazing,'" said Alyssa Dinberg, then a Federation program manager. "I remember telling them, 'if you get your shop kosher, I guarantee this is going to blow up.'"
Among Kansas City's approximately 20,000 Jews, a relatively small core keeps strictly kosher, but it's a growing presence, according to Rabbi Mendel Segal, who was, until recently, the director of the Vaad HaKashruth of Kansas City, a kosher supervising organization. "To have a real, kosher bagel in town is something that people have been talking about for a long time," he said.
With only days to go until Bagel Bash, Segal-who is also known to barbecue fans as RaBBi-Q-canceled a trip to help get the bakery kashered in time. The Lindes donated 30 dozen for the party, their first exposure to the public.
Word spread, fans flooded the Meshuggah Facebook page, others kept calling to see where they could buy the bagels. The Lindes started catering Federation meetings and filling weekly orders through the kosher café at the JCC, but it wasn't enough. Some would-be patrons even showed up unannounced at their unmarked warehouse, asking to buy bagels onsite.
"Once again, Janna looked at me and said, 'We need to go retail,'" Pete said.
They found an 800-square-foot space in midtown Kansas City, Missouri. Alongside their bagels-plain, poppy, sesame, salt, onion, everything, but never blueberry-the menu features a selection of homemade schmears and a range of smoked fish flown in fresh from Brooklyn, as well as coffee from a local roaster.
When opening day arrived in March 2016, there was a line halfway around the block. The Kansas City Star sent a reporter to cover it. By the end of the first week, they had exceeded anticipated demand by 300 percent.
"After the second weekend was just as crazy as the first, we realized we had drastically underestimated how much Kansas City really wanted this," said Pete.
This June, they opened a second, much larger location in Overland Park, closer to where most Jewish and kosher-keeping Kansas Citians live, minutes from the area's only modern Orthodox synagogue.
"It's very exciting for the community," Segal said. "Besides the bagels, going to a nice, warm, friendly environment where you can sit down with your family or meet a client-it may not seem like much, but it's a big difference."
But the bagel boom is hardly driven by Jewish customers alone On weekends, the line that stretches from their original midtown location is a millennial-heavy collection of hungry folks of all backgrounds. And in September, at the invitation of developers, the Lindes will open their third store in Liberty, Missouri-a small town on the outskirts of the metro area that has approximately zero synagogues.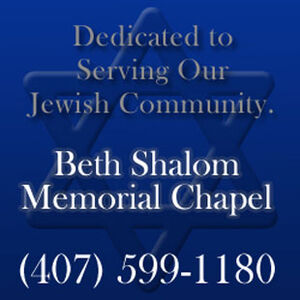 Meshuggah recently introduced what they believe are Kansas City's first authentic bialys, which often sell out by 10 a.m. Currently, each of their two locations sells about 1,200 bagels a day-and more than double that on the weekends.
"I really love a good East Coast-style bagel and this is the most authentic I have found in Kansas City," said Jasper Mirabile, Jr., chef and owner of Jasper's Italian Restaurant, a local institution, and host of popular weekly radio show, "Live! From Jasper's Kitchen." "The consistency is really something else."
After so many bagel-less years in Kansas City, those who know the Lindes understand why they've been the ones to pull it off. He's Jewish; she's not. She grew up knowing Midwestern tastes and tendencies; he knows what real bagels are supposed to be. He's the planner; she's the go-getter.
"I can't imagine a better couple for this to happen to," Dinberg said. "They are the most genuine, good-hearted, hardworking people. I'm thrilled to see it doing well."