Bill Clinton admits quiet campaign against Netanyahu during the 1996 election
(JNS)-In an interview, former U.S. President Bill Clinton admitted that he tried to help former Israeli Prime Minister Shimon Peres defeat Benjamin Netanyahu during Israel's elections in 1996, just a year after the assassination of Israeli Prime Minister Yitzhak Rabin.
Clinton stated in an interview on Israel's Channel 10 news that it "would be fair to say" that he assisted in the process to elect Shimon Peres, adding that "I tried to do it in a way that didn't overtly involve me."
He explained his motivation in supporting Peres, stating: "I did try to be helpful to him because I thought he was more supportive of the peace process. And I tried to do it in a way that was consistent with what I believed to be in Israel's interest, without saying anything about the difference in domestic polices, without anything else."
Despite Clinton's under-the-radar efforts, Netanyahu defeated Peres in a narrow upset, in what was seen by many as a rejection of the Oslo peace process.
Clinton additionally noted that when the newly elected Netanyahu visited him for the first time in the White House, "Bibi" (as Clinton referred to him in the interview) "wanted me to know that he knew I wasn't for him, and he beat us anyway."
Yet Clinton acknowledged the reality that his efforts had failed: "You know, I realized that he was now the leader of the country, and if I wanted to support the peace process, I had to find a way to work with him. I wasn't so much angry as just bemused by the brashness with which he played his hand. But that's who he is. He did a very good job of it."
The Clinton administration has also been accused of working to defeat Netanyahu during Israel's 1999 general elections, in which Ehud Barak defeated Netanyahu by a large margin.
In a New York Times article titled "White House is quietly pro-Barak" published in the middle of the 1999 campaign, Richard N. Haass, then-director of foreign-policy studies at Brookings Institution, said that the Clinton team was being too careful about making their preference for Israeli prime minister too overt. "They tilted heavily the last time toward Shimon Peres, and it clearly didn't help," he said. "They realized it would be counterproductive to make the same mistake as last time."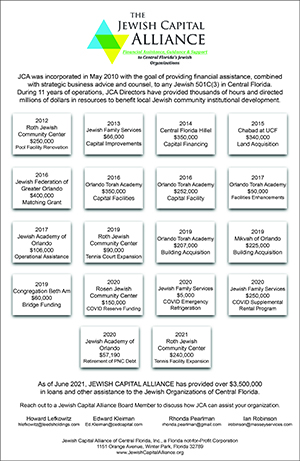 Yet the same article notes that three Clinton advisers-James Carville, Robert Shrum and Stanley Greenberg-were working for Barak during the 1999 campaign, with Carville stating while in Barak's Tel Aviv "war room" that "I'm all for aggressive neutrality. As for the president, well, all politicians have personal preferences, of course."
President Barack Obama is also accused of working to have Netanyahu defeated during the 2015 election campaign. An article from The Hill in 2015 cites an interview on New York's 970 AM Radio, in which Republican strategist John McLaughlin stated: "What was not well reported in the American media is that President Obama and his allies were playing in the election to defeat Prime Minister Netanyahu."
"There was money moving that included taxpayer U.S. dollars, through nonprofit organizations," said McLaughlin. "And there were various liberal groups in the United States that were raising millions to fund a campaign called V15 against Prime Minister Netanyahu."
In this week's Channel 10 interview, Clinton noted that Netanyahu's approach to the peace process changed during his current consecutive terms in office since 2009, due to new realities that did not exist during Netanyahu's first term between 1996 and 1999.
"By the time prime minister Netanyahu got back in office, the security situation was markedly better on the West Bank because of President [Mahmoud] Abbas," said Clinton.
"Now, the coalition that Prime Minister Netanyahu heads, I think they believe that the Palestinians are too weak to cause them any trouble. And the security seems to be working," he maintained.
Clinton added his hopes that a peace agreement may be reached, saying "I still hope that some day, if some decent accommodation could be reached, that Israel would be even more prosperous."