Weekly roundup of world briefs from JTA
Video of Louis Farrakhan comparing Jews to termites removed from Facebook
(JTA)—A video posted to the Facebook account of Louis Farrakhan in which the Nation of Islam leader compares Jews to termites was removed for violating the social media platforms hate speech policies.
It remains posted on Twitter, which said last week that it does not violate company policies.
The video represents a Tier 1 violation for Facebook, The Wrap first reported. A Tier 1 violation includes attacks comparing a person or group of people to "animals that are culturally perceived as intellectually or physically inferior." Tier 1 infractions also prohibit "violent" and "dehumanizing speech," according to Facebook's community standards,
Farrakhan had posted the video to his 960,000 followers, according to The Wrap, with a comment reading: "To members of the Jewish Community that don't like me. Thank you very much for putting my name all over the planet. Because of your fear of what we represent, I can go anywhere in the world and they've heard of Farrakhan. Thank you very much."
A link to the video on YouTube also was deleted, with a message that it was removed for violating YouTube's policy on hate speech, whose parent company is Google. A video of the full speech remains available on the Nation of Islam website.
Farrakhan's tweet posted Tuesday was attached to video of a speech he gave Monday marking the 23rd anniversary of the Million Man March, his 1995 rally advocating empowerment for black men.
"To the members of the Jewish community that don't like me, thank you very much for putting my name all over the planet because of your fear of what we represent I can go anywhere in the world—I'm not mad at you because you're so stupid," he said at the speech in Detroit. "So when they talk about Farrakhan, call me a hater—you know what they do—call me an anti-Semite, stop it! I'm anti termite!"
The video clip of his remarks about Jews remains up on Twitter. A BuzzFeed reporter on Wednesday quoted a spokesperson for the company as saying that "Louis Farrakhan's tweet comparing Jews to termites is not in violation of the company's policies. The policy on dehumanizing language has not yet been implemented."
DC Bible museum says 5 fragments in its Dead Sea Scroll collection are fake
(JTA)—The Museum of the Bible in Washington, D.C., will remove five items from its Dead Sea Scroll collection after an analysis showed they were fake.
The museum said Monday that an outside analysis of the items concluded that they "show characteristics inconsistent with ancient origin."
Scholars had raised doubts previously about the authenticity of the fragments, which were believed to belong to a collection of ancient Jewish manuscripts found in caves near the Dead Sea. The museum's Dead Sea Scroll collection consists of 16 items.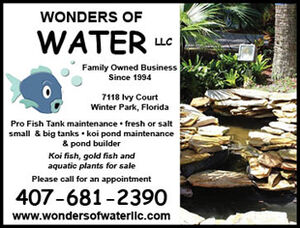 "Though we had hoped the testing would render different results, this is an opportunity to educate the public on the importance of verifying the authenticity of rare biblical artifacts, the elaborate testing process undertaken and our commitment to transparency," the museum's chief curatorial officer, Jeffrey Kloha, said in a statement.
The museum said it will replace the five fragments with three others "that will be on exhibit pending further scientific analysis and scholarly research."
The analysis of the fragments was conducted by Bundesanstalt für Materialforschung und-prüfung, a German institute that analyzes such materials.
The Museum of the Bible, which opened last November and cost $500 million to build, was largely funded by the evangelical Green family, which runs the Hobby Lobby chain of crafts stores. Its president, Steven Green, serves as the museum's chairman.
Jordan decides not to renew parts of 1994 peace treaty with Israel
JERUSALEM (JTA)—Jordan's King Abdullah told Israel he has decided to not renew parts of their 1994 peace treaty.
Abdullah said Sunday he would not renew two of the treaty's annexes, that allowed Israel to lease two border areas from the Jordanians. Israel's 25-year lease on the areas—Baqura and Ghamr—is up next year.
"Baqoura and Ghumar have always been our top priority & our decision is to terminate the Baqoura and Ghumar annexes from the peace treaty out of our keenness to take all decisions that would serve Jordan and Jordanians," Abdullah tweeted.
The deadline for renewing the annexes is later this week.
Baqura, or Naharayim in Hebrew, is located south of the Sea of Galilee in Israel's north, and Ghumar, or Zofar in Hebrew, is located south of the Dead Sea, in Israel's south. Both are located on the border of Jordan and Israel.
Prime Minister Benjamin Netanyahu said on Sunday that Israel intends to negotiate with Jordan over extending the lease.
On Friday, protesters in Amman called on the king to cancel the lease and reclaim sovereignty over the territories. Others called on Jordan to cancel the entire peace treaty with Israel.
The peace deal was reached between Abdullah's father, King Hussein, and Yitzhak Rabin, then Israeli prime minister. It is very unpopular in Jordan, which is home to a large Palestinian population. Jordanians also claim that Israel has failed to live up to water-sharing agreements, the Washington Post reported.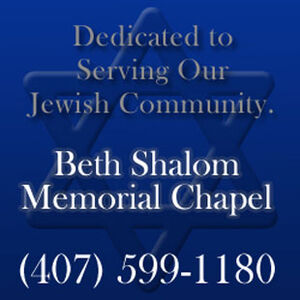 A German Jewish community's longtime leader may not be Jewish
(JTA)—The man heading a small Jewish community near Hamburg, Germany, has been accused of posing as a Jew for at least two decades.
An investigation by Der Spiegel magazine into the biography of Wolfgang Seibert, head of the 250-member Jewish community of Pinneberg since 2003, revealed that he may be an imposter.
Seibert is denying the Spiegel report, which was published Friday, telling the German media he would respond after speaking with his lawyer. He also refuted the magazine's claim that he said he would withdraw from his position.
The position is unpaid but gives its leader access to community funds.
Seibert, 71, has described himself as having been born in a displaced persons camp for Jewish survivors in Germany and said his grandmother survived Auschwitz. He calls himself a liberal Jew and has been active as a promoter of interfaith dialogue.
But Spiegel reporters Martin Doerry and Moritz Gerlach found documents indicating that Seibert was born on Aug. 16, 1947, to Protestant parents in Frankfurt, and was baptized a few days later. His grandparents also were Protestant, the report says, adding that it is unlikely that Seibert had any Jewish ancestors. His paternal grandfather was a German sergeant in World War II and his father was a private.
According to the magazine, Seibert was convicted several times for fraud and embezzlement, and served time in jail well before he began his Jewish leadership role.
Rabbi Walter Rothschild, who had served as head rabbi for the Reform Jewish communities in the German state of Schleswig-Holstein from 2003 to 2015, raised the question of Seibert's identity with the Jewish court, or beth din, after the rabbi was fired from his post. Rothschild served the small Reform congregations in the state and thus became acquainted with Seibert, and reportedly recalled the difficulty that Seibert had in documenting his Jewish roots.
(As he could not adequately document those roots, Seibert had started a conversion process in 2002 at about the time he was co-founding the Pinneberg Jewish community, according to Spiegel. But the conversion process was dropped the following year after Seibert presented papers showing he had been a member of the Jewish community of Frankfurt am Main from 1972 to 1982 and that his mother's maiden name was Cohen.)
The rabbinical court decided that there was enough proof that Seibert was Jewish and let the matter go.
But the Spiegel reporters found otherwise after consulting numerous archives, including the Institute for City History in Frankfurt, the Memorial Center of Yad Vashem in Jerusalem and the International Tracing Service in Bad Arolsen in Germany. They also interviewed people who had known Seibert, including former members of the Pinneberg community as well as Seibert himself.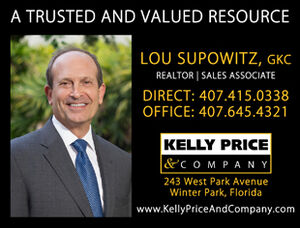 Though Seibert told them he had incontrovertible evidence of his Jewishness, and this time said his mother's maiden name was Sznajder, he did not produce any documents. He also said he had been leading prayer services himself while waiting for the community's newly hired rabbi to begin his duties next year.
The journalists suggested in their report that it is not politically correct in Germany to challenge Jewish identity, thus it may have been relatively simple to hide under the protective cover of a presumed Jewish past.
In a second interview with Seibert, the journalists confronted him with their documentary evidence. At this point, Seibert reportedly told them that the most important thing was that he had "felt" Jewish from an early age, and that he had told stories to "match the Jewish identity I felt I had."
He also told them he would resign from his position in Pinneberg—a claim Seibert now denies.
Israel's president, at Rabin memorial, says new generation does not understand danger of polarization
JERUSALEM (JTA)—President Reuven Rivlin of Israel, speaking at a ceremony marking the 23rd anniversary of the assassination of Prime Minister Yitzhak Rabin, expressed concern that the new generation does not understand the seriousness of the polarization and incitement that led to the murder.
Rivlin lit a memorial candle and spoke at the official ceremony opening the events marking the anniversary of Rabin's death. It also marks the death of his wife, Leah Rabin, five years later in the same week.
Members of the Rabin family were among those on hand for the event at the president's residence in Jerusalem. Others included Deputy Knesset Speaker Revital Sweid, Supreme Court Justice Neal Hendel and students from the Bilingual School in Beersheba.
"In the 23 years that have passed since the murder, we have been through difficult times; wars and contentious political initiatives," Rivlin said. "Each time, and despite the polarization of views, we have avoided terrible moments like this. Have we healed? I am not sure. I do not know.
"Day by day, the generation that did not know Yitzhak grows. The generation that did not itself see the dark slippery slope from incitement and hatred to bloodshed. Children and young people who have grown up and were born and immigrated over the last 20 or 30 years, the leaders of our tomorrow, did not know Yitzhak. And did not know the murder. And the truth is that something is not working. Because each year we make speeches and hold ceremonies, and yet we see the erosion of the centrality of the murder and what it means in Israeli public discourse."
A right-wing extremist, Yigal Amir, shot Rabin to death on Nov. 4, 1995, at the end of an event the prime minister held to demonstrate public support for his efforts to make peace with the Palestinians.
In addition to serving as prime minister, Rabin served as ambassador to the United States and defense minister, as well as Israel's military chief of staff during the Six-Day War in 1967.
Yonatan Ben-Artzi, Yitzhak Rabin's grandson, criticized sitting Prime Minister Benjamin Netanyahu in his address as a "leadership that encourages division and violent attacks on other opinions."
"He who drives and incites against anyone who thinks differently from him as a sourpuss or a leftist will lead to the destruction of the next temple," Ben-Artzi said.
Ben-Artzi reportedly called on Rivlin to support legislation that would put term limits on prime ministers. Netanyahu has served nearly 10 consecutive years in office after having previously served as prime minister from 1996 to 1999.
North Texas school district asks mom to prove her child is Jewish to excuse Yom Kippur absence
(JTA)—A Jewish mother in North Texas said her child's school asked for proof that her daughter is Jewish in order to excuse her for Yom Kippur.
Lauren Gordon told local CBS affiliate CBS 11 Dallas Fort Worth on Thursday that when she asked last month for her daughter's absence from school on Yom Kippur to be excused, the Garland Independent School District requested that she "send documentation from the religious establishment you attended," according to the report.
"That response basically told me that they didn't believe that we were Jewish. That they needed proof. Honestly, it upset me just as much as it made me angry," she said.
After she posted about it on Facebook, she found out that other schools in the area also were asking for proof of Jewishness in order to excuse children from school for Jewish holidays.
A local rabbi told CBS 11 that such requests were relatively recent.
Gordon said that after she complained to the school's principal she "formally apologized, said she did not mean to offend us in any way and moving forward this will never be an issue at her school while she is there."
The school's handbook states that all religious holidays are excused.
Gordon told the news channel that she wants to ensure that every school district in North Texas drops the requirement that parents prove a child is Jewish in order to miss school for the holidays.
Australia's embassy move to Jerusalem in doubt following Liberal Party's defeat in key parliamentary election
(JTA)—Australia's potential move of its embassy to Jerusalem was left in doubt after the Liberal government lost its one-seat majority following a defeat in a special election for Parliament.
Dave Sharma, the former ambassador to Israel, was beaten Saturday in the vote to fill a vacant House of Representatives seat near Sydney. Independent Party candidate Kerry Phelps, a convert to Judaism, won the Wentworth seat, which has gone traditionally to the Liberal Party. Wentworth is home to a Jewish community of 20,000, or 12.5 percent of its population.
Days before the election, Prime Minister Scott Morrison had announced that he was considering officially recognizing Jerusalem as the capital of Israel and moving the Australian Embassy there. Morrison had credited Sharma with suggesting the embassy move, a major departure from Australia's foreign policy on Israel.
Critics suggested that Morrison was playing politics with the announcement by pandering to the Jewish community in order to maintain his one-seat majority.
The seat was open following the resignation in August of Malcolm Turnbull, a Liberal lawmaker and former prime minister who was replaced by Morrison.
Muslim man charged with hate crime for attack on Orthodox Jewish man walking to synagogue
(JTA)—A Pakistani Muslim cab driver was indicted for beating an identifiably Orthodox Jewish man at an intersection, and charged with a hate crime.
A grand jury indicted Farrukh Afzal on Friday and included the hate crime charge, after it was presented by the District Attorney's Office, the local ABC affiliate WABC reported. The NYPD recommended Farrukh be charged with a hate crime, and the District Attorney's office initially declined those charges, according to the report.
Afzal originally was charged with attempted assault in the second degree, assault in the third degree, menacing and harassment, but not with a hate crime since prosecutors believed it to be a case of road rage after being told that Afzal thought the victim was an Orthodox Jewish man who had stepped in front of his car earlier in the day. A second Orthodox man attempted to assist the victim and ran away while being chased by Afzal.
The victim, Rabbi Lipa Schwartz, 62, claims that Afzal shouted "Allah, Allah," said he wanted to "kill all Jews," and made references to Israel throughout the Oct. 14 attack, which happened as Schwartz walked to synagogue for morning services.  Afzal's wife told the New York Daily News that her husband is schizophrenic and was acting out because he did not take his medication.
Afzal reportedly has an extensive police record of violent assaults, including eight previous arrests.
Nigerian separatist leader Nnamdi Kanu resurfaces in Jerusalem
JERUSALEM (JTA)—Nigerian separatist leader Nnamdi Kanu announced that he is in Israel a year after he disappeared from his home in southeast Nigeria.
Kanu has been campaigning for an independent state called Biafra in southeastern Nigeria.
A video live-streamed on Friday on social media showed Kanu praying at the Western Wall in Jerusalem wearing a kippah and Jewish prayer shawl, or tallit.
Kanu claims the Igbo people, who are the majority in southeast Nigeria, are a lost tribe of Israel and that he will lead them to the promised land of Biafra.
In a broadcast Sunday on his pirate radio station, Radio Biafra, Kanu announced that "I'm in Israel."
"I owe my survival to the State of Israel," he said, adding that he received help from the country's Mossad intelligency agency He did not indicate what kind of assistance he may have received from Israeli authorities.
In 2015, Kanu was charged with "criminal conspiracy, intimidation and membership of an illegal organization," which could amount to treason, according to the BBC. He was released on bail last year after spending more than 19 months without trial on treason charges.
Nigerian troops raided his home city of Umuahia, in the Abia state, in September 2017, after which he went missing until Friday, including failing to show up for his scheduled trial.
In the Sunday broadcast, Kanu called on his followers to boycott elections next year in Nigeria unless there is a referendum for a state of Biafra on the ballot. He said he would not return to Nigeria for his trial, the Daily Post of Nigeria reported.
Polish museum commemorates 1,500 towns where Jews were saved from the Nazis
WARSAW, Poland (JTA)—The Museum of Poles Saving Jews opened a memorial orchard commemorating 1,500 towns and villages where Poles saved Jews during World War II.
The orchard, which was dedicated Friday in Markowa, in southeastern Poland, includes only towns where a resident was designated Righteous Among the Nations by Yad Vashem, Israel's Holocaust authority.
Between trees, on glass illuminated boards, nearly 1,500 names of villages, towns and cities are listed where Polish gentiles saved Jews during the German occupation. Yad Vashem has awarded nearly 7,000 Poles with the Righteous designation.
According to Mateusz Szpytma, vice president of the Institute of National Remembrance, Poles saved tens of thousands of Jews during the war.
"Just as these trees bear fruit, your commitment and attitude will bear fruit each year because the descendants of those you have saved come into the world each year," Szpytma said at the ceremony.
The orchard is another Polish initiative emphasizing the involvement of Poles in helping Jews during the war. Poland wants to honor them with two more monuments in Warsaw and a museum built in Torun.
A diplomatic crisis erupted between Poland and Israel earlier this year after the Polish government passed legislation that criminalizes blaming Poles for Nazi crimes.
Israeli soldier stabbed by Palestinian assailant in Hebron
JERUSALEM (JTA)—An Israeli soldier was stabbed by a Palestinian assailant near the Tomb of the Patriarchs in Hebron.
The soldier was lightly injured in the Monday morning attack.
"After being stabbed, the soldier, along with other troops nearby, shot and neutralized the terrorist, preventing him from stabbing anyone else," the IDF said.
The assailant was identified by the Palestinian Maan news agency as Muhammad Maamar al-Atrash. Maan reported that he was killed by Israeli forces.
A photo accompanying the Maan article showed the assailant's body covered with a black bag. Haaretz reported that he is a 42-year-old father of seven.