Weekly roundup of world briefs
Israeli spacecraft 'Beresheet' sends new images to Earth
(JNS)—Fresh images and video were transmitted to Earth from the Israeli spacecraft "Beresheet" as it makes its way to the moon, announced SpaceIL and Israel Aerospace Industries on Sunday.
SpaceIL and IAI engineering teams, based in Israel, have downloaded new images and videos from the spacecraft. The photos and videos were taken by the spacecraft at different heights and times.
One of the videos includes a sunrise from the spacecraft's viewpoint—the Earth can be seen hiding the sun from the spacecraft, and then exiting the same shadow created by the Earth and the sun's exposure. This process creates a kind of sunrise image.
A photo of Earth taken by one of the "Beresheet" perimeter cameras last week showed South America.
"Beresheet," named after the first word and the first book in the Torah (meaning "in the beginning"), lifted off from Cape Canaveral on Feb. 22.
If it succeeds, it will be the first Israeli spacecraft to land on the moon, as well as the first privately owned craft to do so.
Wiesenthal center asks Omar to condemn district imam who spoke on 'Zio' agenda
By Aaron Bandler
(Jewish Journal via JNS)—Simon Wiesenthal Center associate dean Rabbi Abraham Cooper called on Rep. Ilhan Omar (D-Minn.) to condemn an imam in her district who preached against a "Zio-Crusader agenda" in a recent sermon.
The Middle East Media Research Institute reported that Imam Shaaban Aboubadria said in a March 15 sermon at the Minneapolis Masjid Al-Huda Islamic Center that Egyptian President Abdel Fattah El-Sisi is "carrying the Zio-Crusader agenda." The term "Zio" is an anti-Semitic slur that has been popularized by former Ku Klux Klan Grand Wizard David Duke.
"Throughout history, he has been carrying out the agenda of the Zionists, and the agenda of the tyrannical and criminal Templar Crusaders, and yet he claims to be a Muslim," said Aboubadria.
Aboubadria also reportedly said, "Western civilization is built on shedding blood, killing and terrorism."
"Who is the one that is killing Muslims in Syria? Isn't it Russia? Are the Russian planes dropping chocolate on the innocent and unarmed civilians? Or are they dropping lethal and destructive incendiary bombs on them?" said Aboubadria. "And what about the bombs that criminal Israel is dropping on Gaza... we went to sleep with the bombing of Gaza, and woke up with the crime in New Zealand."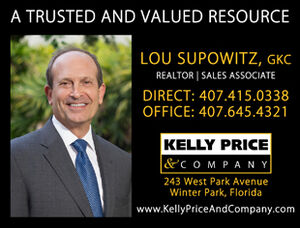 Last week, The Washington Post published an op-ed bearing her name trying to step away from her virulent anti-Israel and anti-Semitic rants."
"Congresswoman Omar, now is the time to let your constituents and concerned Americans know whether you condemn or endorse these views delivered to your community from the pulpit of a Minneapolis mosque," said Cooper.
House leader Hoyer slams Rep. Omar's 'dual-loyalty' remarks at AIPAC conference
(JNS)—House Majority Leader Steny Hoyer (D-Md.) delivered an indirect rebuke on Sunday against Rep. Ilhan Omar (D-Minn.) for making anti-Semitic statements.
"When someone accuses American supporters of Israel of dual loyalty, I say 'Accuse me,'" said Hoyer to a standing ovation at the annual American Israel Public Affairs Committee Policy Conference in Washington, D.C.
This came in reference to Omar, who accused AIPAC last month of paying members of Congress to back Israel. "It's all about the Benjamins baby," posted the congresswoman in a now-deleted tweet.
Hoyer also said, "I've been proud to help lead efforts in Congress to push back against the BDS movement. And I will push for a bipartisan resolution that puts Congress on record that BDS must be condemned."
The congressional leader told JNS last month that he hopes to move along a passed Senate bill that, if enacted, would impose fresh sanctions on Syria, boost security cooperation with Israel and Jordan, and allow state and local governments the right to punish state or local contractors from boycotting Israel.
"[House Foreign Affairs Committee Chairman] Eliot Engel and I are talking about it, and hopefully, we'll move something soon," said Hoyer.
The anti-BDS component of the legislation has divided Democrats.
At AIPAC conference, Romania announces goal of moving embassy to Jerusalem
By Jackson Richman
(JNS)—Following the United States and Guatemala's lead, Romania's prime minister announced at the American Israel Public Affairs Committee's annual policy conference on Sunday her intention to move the country's embassy in Israel to Jerusalem.
"I, as prime minister of Romania, and the government I lead, will move our embassy to Jerusalem," said Viorica Dancila. "Our support of the State of Israel and the Jewish community is constant. I am determined to contribute to closer relations between Israel and the entire European Union, particularly now, when Romania is holding the presidency of the Council of the European Union."
Dancila has been met with resistance by Romanian President Klaus Iohannis, who would make the final decision on moving the country's embassy.
Honduran President Juan Orlando Hernández said that "Honduras will immediately open our official diplomatic mission, and this will extend our embassy to the capital of Israel, Jerusalem."
According to a joint statement from the three countries released by the U.S. State Department in January, Israel and Honduras "agreed to pursue a plan of action, which includes meetings in their three respective capitals, to advance the process of the decision to open embassies in both Tegucigalpa and Jerusalem."
Honduras was one of just nine countries to vote against a U.N. General Assembly resolution in December 2017 condemning America's recognizing Jerusalem as Israel's capital.
Also present, Cape (Cabo) Verde's prime minister, José Ulisses de Pina Correia e Silva, talked about strengthening ties between the African country and the Jewish state. He traveled to Israel this month, meeting with Israel's prime minister, Benjamin Netanyahu, and its president, Reuven Rivlin.
"My government is very interested [in strengthening the] political and diplomatic relationship with Israel," said Silva. "We're considering to open a Cape Verde embassy in Israel as soon as possible."
Gantz denounces extremism, calls for unity in AIPAC talk
By Jackson Richman
(JNS)—Former Israel Defense Forces Chief of Staff and Blue and White Party leader Benny Gantz—Israeli Prime Minister Benjamin Netanyahu's main rival in Israel's national elections on April 9—denounced extremists both inside and outside the country's borders, in addition to calling for unity.
In front of the American Israel Public Affairs Committee's annual policy conference on Monday, the retired army general said that were he to win, "there will be no Kahanists running our country, there will be no racists leading our state institutions, and there will be no corruption leading our ways—no corruption whatsoever."
Gantz was referring to the late extremist Rabbi Meir Kahane and his Kach Party, an offshoot of which is the staunch nationalist Otzma Yehudit Party.
Netanyahu endorsed a merger last month of the religious Zionist Jewish Home and National Union parties with Otzma Yehudit in an effort to form a strong right-wing bloc.
The move was condemned by AIPAC and other pro-Israel groups.
Regarding extremists outside of Israel, Gantz insisted that he "will not hesitate" to use force against when necessary, particularly when it comes to Iran and its various proxies.
In the aftermath of Hamas launching a long-range missile on Monday into central Israel, Gantz called for the terrorist group to cease its activities.
"The reality in the south—as we unfortunately saw today where Israeli children spend their nights in bomb shelters while the heads of Hamas celebrate—must end now, and it will," he said.
Finally, Gantz called for unity amid the ongoing campaign mudslinging.
"The divisive dialogue tearing our strong nation apart may serve—I doubt it, but it may serve—political purposes, but is shredding the fabric that holds us together," he said.
Newsweek names Israel's Sheba Medical Center one of world's 10 best hospitals
By Marcy Oster
JERUSALEM (JTA)—Newsweek magazine named Israel's Sheba Medical Center at Tel Hashomer as one of the top 10 best hospitals in the world.
Sheba was placed 10th on the list that includes the Mayo Clinic, the Cleveland Clinic, Singapore General Hospital and Lausanne University Hospital in Switzerland.
The magazine partnered with Statista Inc., a global market research and consumer data company, to develop the list, which was published on Wednesday.
The magazine called Sheba "a leader in medical science and biotechnical innovation, both in the Middle East and worldwide. The center's collaborations with international parties have advanced innovative medical practices, hospital systems and biotechnology."
Sheba Medical Center, Tel HaShomer was founded in 1948 and is affiliated with Tel Aviv University. It serves over 1 million patients per year.
Millions of butterflies blanket Israel during annual migration
By Marcy Oster
JERUSALEM (JTA)—Millions of butterflies are blanketing Israel during their annual migration to Europe.
Up to a billion butterflies known as Vanessa cardui, or painted lady, are passing through Israel in search of food on their way to their breeding grounds in Europe. They have been spotted in large numbers in the southern Arava region, across the Sharon Valley, and through major city centers up to the Carmel Mountain range, Israel Hayom reported, citing the Association of Butterflies in Israel.
It is reportedly the largest migration of such butterflies ever seen in Israel.
A survey sample showed that many thousands per hour of the butterfly species have been seen migrating across the skies compared to just a few hundred in a similar event five years ago, according to the report, citing Noam Kirshenbaum of the association.
Butterfly sightings, which began last week, continued on Sunday.
Health food store employee who harassed Jewish co-worker arrested
By Marcy Oster
(JTA)—A former employee of a health food store in New York who was fired for anti-Semitic comments and actions against a Jewish co-worker was arrested for the hate crime.
William Sullivan, 21, of Saugerties in southeast New York, was charged with second-degree aggravated harassment. He is scheduled to appear in court on Tuesday.
Gov. Andrew Cuomo joined in a press conference on Friday to announce the arrest.
"It's hard for me even to believe this is happening," Cuomo said of the March 11 incident at Mother Earth's Storehouse in Ulster, New York.  "What makes it worse, frankly, is that this is not an isolated situation," he said. "We have been seeing a growing number of anti-Semitic activity."
In the incident, Sullivan turned the light off in the produce cooler and told a fellow employee named Sarah "you're in the gas chamber," then called her a "f**king Jew."
The Jewish employee told her supervisors and reported the incident to police. Two days after the incident Sullivan harassed her with anti-Semitic epithets again and was fired. The Jewish employee quit the job she had been in for more than a year after the incidents.
The store posted an apology on Facebook, though some comments suggested that it was too little too late.
AIPAC did not invite 2020 Democratic presidential candidates to conference
(JNS)—The American Israel Public Affairs Committee did not invite any of the 2020 Democratic presidential candidates to address this year's annual policy conference, a source in the pro-Israel lobby told JNS.
"Since 2008, we have only had presidential candidates speaking in actual election years," said the source.
AIPAC does not disclose who is invited to the conference, but rather, who has confirmed.
On Thursday, the following candidates stated their upcoming absence: Sen. Elizabeth Warren (D-Mass.), Sen. Kamala Harris (D-Calif.), Sen. Bernie Sanders (I-Vt), former Rep. Beto O'Rourke (D-Texas), former Rep. John Delaney (D-Md.), former Housing and Urban Development Secretary Julian Castro and Washington Gov. Jay Inslee.
Pete Buttigieg, mayor of South Bend, Ind., will also not be there.
Sen. Amy Klobuchar (D-Minn.) "is not planning to attend, but she will be meeting with her constituents," her spokesperson told JNS.
JNS reached out to the remaining candidates to see whether or not they plan on attending, but has not received comment. They include Sen. Cory Booker (D-N.J.), Sen. Kirsten Gillibrand (D-N.Y.), Rep. Tulsi Gabbard (D-Hawaii), former Gov. John Hickenlooper (D-Colo.), author Marianne Williamson and entrepreneur Andrew Yang.
U.S. Vice President Mike Pence, Israeli Prime Minister Benjamin Netanyahu, U.S. Secretary of State Mike Pompeo, former Israel Defense Forces chief of staff and Blue and White Party leader Benny Gantz, Senate Minority Leader Chuck Schumer (D-N.Y.) and Speaker of the House Nancy Pelosi (D-Calif.) are among the main speakers who addressed the conference, which took place from March 24-26, just weeks before Israelis go to the polls on April 9.
Jewish groups providing financial support to victims of New Zealand mosque attacks
By Marcy Oster
(JTA)—The American Jewish Committee has partnered with the New Zealand Jewish Council to provide financial support for the victims of attacks on two mosques in New Zealand and for the Muslim community.
"We are moved as Jews, as human beings, to respond with heartfelt compassion for the families of the victims, for all in New Zealand's Muslim community hurting in the wake of this unspeakable terrorist assault," American Jewish Committee CEO David Harris said in a statement issued Tuesday.
There was no word on how much money would be going to the victims and the community. The Jewish Council said it would find the appropriate agency to receive and dispense the assistance.
Fifty Muslim worshippers were killed and at least 20 injured following shootings at the Al Noor and Linwood mosques in Christchurch on March 15.
"The answer to those who traffic in hate, who perpetrate violence against houses of worship, must be unity, solidarity, and linked arms against evil."
The Tree of Life Congregation in Pittsburgh has raised more than $58,800 to support the victims and their families of the shootings via a GoFundMe page set up the day after the attacks.
"We feel compelled to come to the aid of those communities, just as our Jewish community was so compassionately supported only a few short months ago by people around the world of many faiths," the synagogue wrote on the crowdfunding page. "We recall with love the immediate, overwhelming support Tree of Life received from our Muslim brothers and sisters in Pittsburgh."
A rabbi shot by a terrorist saved a woman while he was dying
By Marcy Oster
JERUSALEM (JTA)—Rabbi Achiad Ettinger died a hero—the family of a woman he helped save is keeping the rabbi's name alive.
The newborn grandson of the woman was named for Ettinger, who died of injuries suffered in a West Bank shooting by a 19-year-old Palestinian. Ettinger, a father of 12, still managed to fire four bullets at the attacker, and the shots diverted the gunman's attention from the woman, The Yeshiva World News reported.
A video posted on YouTube shows Tuesday's bris ceremony for the baby in the West Bank settlement of Itamar. A son of Ettinger served as the sandek, the person who holds the 8-day-old boy, and was given the honor of reciting the blessing to name the child. He is seen choking back tears as he confers the name Achiad on the baby.
An Israeli soldier — Lt. Gal Keidan, 19, of Beersheba—also was killed in the March 17 attack.
The gunman was killed three days later in a shootout with Israeli soldiers.