Supremacists and jihadis form 'two-pronged attack' threatening Jews in US
(JNS)-"Far-right anti-Semitism is on the rise in the United States and Europe, but the response from both Jewish communities and law enforcement agencies has been defensive and case by case, rather than proactive and comprehensive," Yigal Carmon, the president of the Middle East Media Research Institute, told JNS in a recent interview.
The threat to freedom in the United States is twofold, said Carmon.
On the one hand is the jihadi threat, which manifests in terrorist attacks but is rooted in the ideological incitement of preachers in the mosques. On the other hand are white supremacists, neo-Nazis, fascists and others who frequently pose a mortal threat to Jews and people of color. Like the jihadists, the white supremacists also target the LGBT community, said Carmon.
"This deadly two-pronged attack is engendering a situation where dignified and safe Jewish communal life in America is almost impossible," said Carmon.
Monitoring U.S. imams
During the past year-and-a-half, he explained, MEMRI concentrated on monitoring sermons by imams across America. The results from a random sample of over 100 imams, he said, were shocking. The sermons were laced with incitement to kill Jews, support for global jihad and hard-core misogyny. A few imams, he said, preached tolerance and coexistence, but they were a small minority.
This replicated the organization's findings in Europe, he added, where a very few called for tolerance and coexistence, and a sizable majority preached anti-Christian and anti-Jewish hate propaganda. Sometimes, he said, the very same preachers whose message in the mosques was incitement, hate and even advocacy for violence were also engaged in interfaith activities.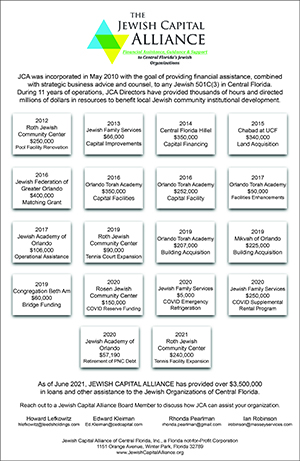 "Since in Europe not only actions but hate speech is criminalized, the authorities took action against them based on MEMRI's monitoring," he said. Not so the U.S. Jewish organizations he tried to warn.
"I took these results to the leadership of several U.S. Jewish organizations to warn about the emerging threat and encourage them to protest in various ways," he said. "I was stunned to realize that the leaders of the Jewish community I spoke with are totally afraid to deal with the challenge in a proactive, comprehensive way."
They fear for their own personal safety, he said, and also fear that openly challenging radical Islamists would expose them to accusations of Islamophobia.
"So while Islamist preachers are free to call for killing Jews, with complete immunity, it is Islamophobic to counter them," he said.
And as if that weren't enough, he added, "I was stunned even more to hear the argument that in order to be heard regarding the jihadist threat we had 'to balance' our exposure of radical Islam by monitoring and exposing the white supremacists and neo-Nazis as well.
"After overcoming my shock at this approach-it was days after the Pittsburgh synagogue shooting-we began monitoring this dark world of hatred, too. We were unfamiliar with this phenomenon at the beginning, but we soon realized that the methodology that we used to monitor the jihadis was fully applicable to the study of the white supremacist threat.
"What we discovered was a totally parallel world of incitement to violence, with deep-rooted ideology, with heroes and Red Alert days (such as the "Day of the Rope" on Aug. 1, when 'betrayers of the race' are to be hanged)."
Monitoring white supremacists on social media
Although ideology and actions are inextricably intertwined, "Americans generally imagine that a wall separates the two," said Carmon, adding that "Europe, which experienced the Second World War, knows better and criminalizes Nazi, racist, xenophobic speech, as well as Holocaust denial."
"Within 10 days," he said, "we exposed specific threats to kill a Jewish journalist working for Buzzfeed and a candidate for the Seattle municipal council. We also found a white supremacist taking covert photos of Orthodox Jews in supermarkets in the hope, as he posted online, of 'wiping the blood from the blade of his axe.'
"We also found a macabre intersectionality when the openly anti-Semitic David Duke praised Representative Ilhan Omar, recognizing their kindred anti-Semitism," said Carmon.
Carmon rejects the term "lone wolf" both for jihadists and white supremacists. Like wolves in nature, he said, terrorists, whether of the jihadist or white-supremacist varieties, live and work in packs-online packs in the terrorists' case.
"There are major platforms catering to white supremacists, such as GAB, where the Pittsburgh shooter was active, and 8Chan, which pretends to be a regular site but in reality is a full-blown racist site inciting to violence," said Carmon.
"Lately, [8Chan users] identified MEMRI as a threat and doxed us [revealed private or identifying information] in an attempt to intimidate our personnel. Little do they understand-this only encourages us to redouble our efforts."
"In a major report that MEMRI published two months ago when we began this project," said Carmon, "we identified 28 major white supremacist platforms and eight individuals. Unfortunately, this is merely the tip of the iceberg."
According to a report by The New York Times in November last year, U.S. law enforcement was unprepared for the threat coming from white supremacists. According to Carmon, this is one of the areas where he feels MEMRI has a role to play.
"We see our mission as providing [U.S. law enforcement agencies] with research assistance on both the jihadi and white supremacist fronts," said Carmon, through "following social media professionally."
Are social-media companies finally taking action?
Since the New Zealand mosque shootings in March, said Carmon, several Western countries and social-media companies have been exploring new ways to purge the web of incitement. However, he said, "all of this should have been done years ago, and not only after blood was spilled and lives lost."
Initially, he said, the social-media companies vigorously resisted efforts to crack down on incitement.
"All the social-media companies previously marshaled a series of false argument to say that it couldn't be done-and suddenly, everything is possible," he said.
Many people have never heard of the Communications Decency Act of 1996, said Carmon, which under Section 230 provides immunity for social-media companies. But now, he said, that blanket immunity is under threat.
"Only last year was this legal abomination partially breached, in the form of the Fighting Online Sex Trafficking Act. All other criminal content remained for the Internet companies to exploit with impunity and immunity," he said.
The Internet companies fought FOSTA to preserve their right to profit from pornography and pedophilia, said Carmon. They are content, he went on, "to reap a bonanza from ad revenues on Holocaust denial, apologetics for Hitler, beheadings, racial incitement and jihad recruitment."
"For years, the Internet companies hid behind the ACLU and other useful idiots who actually bought the story that the Internet companies' immunity was designed to protect dissidents, not corporate dividends. However, more traffic online translates into larger advertising revenue for the companies," said Carmon.
Governments and legislatures are beginning to lose their infatuation with the Internet companies, he said, but some of the old reverence remains.