Jews In the Land of Disney: Stolen identities now restored - Enrique Montanez' story
This is the second article in a four-part series about the Puerto Rican Jews living in Central Florida and their history.
Following the Spanish-American War, in 1898, Spain ceded Puerto Rico to the United States, after which Jews were allowed to live openly. However, there were practically no Jews on the island. After the war, a small number of Jewish American soldiers remained on the island many of whom worked in Puerto Rico's government bureaucracy. They helped create the legal and court systems.
A large number of Jews in the 1930s made their way to Puerto Rico, fleeing the rise of the Nazis and increasing levels of anti-Semitism that was taking place in Germany and Europe.
Puerto Rican-born Enrique Montanez now lives in Orange City and is a member of Temple Israel in DeLand.
"I'm the second youngest of 15 brothers and sisters. I was born in 1950. I've been part of the awakening that is currently taking place with many Puerto Ricans whose Jewish heritage had been lost due to the Spanish Inquisition. My sister's son, who lived in New Jersey, became seriously ill and was diagnosed with Tay-Sacks disease. Tay-Sacks is a genetic disorder that had affected Ashkenazi Jews of Eastern and Central European Jewish communities. He ultimately died from it. During that time everyone in my family took a blood test and we found through those test that we have 'Jewish blood.' This opened my mind and my spirit," Montanez said.
"My grandparents didn't talk much about it. They tried to forget, but I remember seeing them cover the mirrors when someone passed away. We used to sing the song Zoom Galley Galley particularly when we walked into a neighboring village to alert them we were coming."
About half of Montanez's family has embraced Judaism. Several of his brothers were compelled to build their own synagogue, Bert Hakenest Abraham Shalom, on the island. They purchased a Torah scroll, but it's "pasul" - not certified. Today, the synagogue has about 60 members. They don't have a rabbi, but Montanez believes that will happen soon.
"We rented hotel rooms one weekend on the island and a Chabad mohel, Rabbi Fisher from Monsey, New York, flew in to circumcise my two brothers and myself along with seven others from our synagogue. The procedure wasn't really too bad, but it's much better I can imagine when you're only eight days old. We all got together at my house and had a nice dinner party and celebrated the event."
Statistically, Puerto Ricans have the highest enrollment in the military among Hispanic groups. Montanez enlisted at the age of 18. When he went to boot camp in Ft. Benning, Georgia, it was his first-time setting foot in the United States. He fought in the Korean DMZ Conflict (1967-1969). After serving 24 years in the military, he retired as a major in 1991.
Montanez received his undergraduate degree in managerial economics, and went to work for the prison system in Puerto Rico.
"My title was deputy commissioner of the Administration of Corrections. In essence, I was in charge of 36 prisons on the island consisting of 15,000 prisoners. I worked in the prison system for over 30 years," Montanez said.
Christopher Columbus refreshed all four of his westbound fleets in the Canaries, which became an indispensable Spanish base on sea routes to the Americas. It's not inconceivable that Jews fleeing the Inquisition embarked on Columbus' ships there.
"My great-grandmother came from the Canary Islands," he said, tying in another link to his Jewish past.
Some historians who have been researching the archives since the Vatican conference on the Inquisition in 1998 have theorized that the Spanish Inquisition has been exaggerated to the point that some believe it became more of a legend. But in speaking with the living offspring of those crypto-Jews who lived in Puerto Rico, the threat was enough for Jewish families to have lost their Jewish identity, not only in Puerto Rico, but around the globe.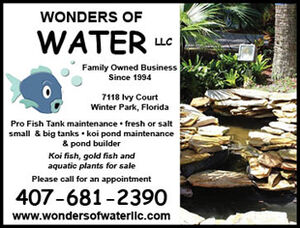 When the crypto-Jews settled, many adopted Spanish-Christian names like Mercado (merchant) to hide their identities. It's difficult to gain genealogical information for those families who fled from Spain, because there's scarce documentation and many have met resistance from the Catholic Church even when records are known to exist.
Today, Montanez is enjoying his retirement and proudly practices a faith that was stolen from his family a long time ago.