Weekly roundup of world briefs
Israel and UAE face off in rugby
(JTA) — In what was likely the first-ever friendly sports match between Israel and the United Arab Emirates, their national rugby squads squared off Friday in Dubai.
In the first game, Israel defeated UAE 33-0. The teams mixed players for a second game.
The countries have warmed previously nonexistent relations since signing the Abraham Accords last year, which opened up formal diplomatic relations and trade, tourism and other agreements.
Israeli President Reuven Rivlin congratulated both teams in a tweet and said that Israel hopes to host the Emirati squad in Israel "very soon."
"While leaders may sign peace agreements, true peace requires people on both sides to build bonds of friendship and cooperation in every arena," Rivlin wrote.
The Israeli team stayed in Dubai to celebrate and held an outdoor Shabbat ceremony captured by Khaleej Times writer Michal Divon.
Since the fall signing of the peace agreement, tens of thousands of Israelis have visited the Emirates.
An American 'Shtisel' remake is coming
By Gabe Friedman
(JTA) — "Shtisel," the Israeli television series about a haredi Orthodox family that is popular around the world with both Jews and non-Jews, is being adapted into an American version.
The show, which besides the name will share few thematic elements with the original, is being written by Lauren Gussis and directed by Kenneth Lonergan, who is best known for his Oscar-winning drama "Manchester By the Sea."
Deadline reported the news Tuesday and described the remake as "a modern-day Romeo and Juliet story about an ultra-progressive, over-achieving secular eighteen-year-old young woman on the verge of personal freedom, and the strictly observant Orthodox young man to whom she is powerfully drawn – so powerfully that she is willing to uproot her entire life to be with him."
Kveller noted that "Friends" co-creator Martha Kauffman pitched the idea of an American version of the show to Amazon five years ago, but that project never came to fruition.
CBS Studios will produce the remake. A distribution platform has yet to be named.
Palestinian rioting with Israeli troops in West Bank leaves 1 demonstrator dead
By Cnaan Liphshiz
(JTA) — An imam was shot dead by Israeli troops during clashes Friday with Palestinian rioters in the West Bank, the Palestinian media reported.
The riots erupted during a march by Palestinians around Beit Dajan, near Nablus, by protesters of what they called land confiscations by Israel — a reference to a nearby settlement that according to Haaretz was built without a permit.
The imam was identified as Atef Youssef Hanaisheh, 45, Maan news reported. He was wearing a Palestinian flag around his shoulders when he died, and other protesters posed for pictures afterward with the bloodied flag.
One of the protest organizers, Nasser Abu al-Jish, told Haaretz that Hanaisheh was an imam at one of the community's mosques.
Vienna threatens libel suit against Rothschild scion
By Cnaan Liphshiz
(JTA) — The City of Vienna is threatening to sue for libel an American descendant of the Rothschild family for accusing the municipality of extending Nazi policies of expropriation.
A municipal spokesperson remarked about legal action to the Der Standard newspaper this week. It was the latest development in a legal conflict that began last year between the city and Geoffrey Hoguet and the Nathaniel Freiherr von Rothschild'sche Foundation for the Mentally Ill that belonged to Hoguet's great-great-uncle.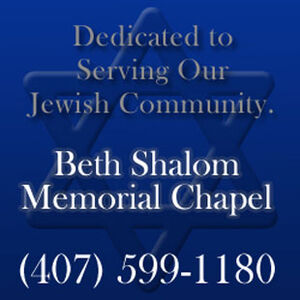 Hoguet, 70, sued the city last year demanding it reconstitute the foundation according to his ancestor's wishes and transfer control to an independent party. A 12-member committee had run the foundation, which opened two psychiatric care institutions.
After the Nazi takeover of Austria in 1938, the Jewish Rothschilds were expelled, their property seized and the foundation dissolved, AFP reported. In 1956, the foundation was reestablished and placed directly under the control of the city of Vienna.
"The actions of the city represent a unique case of self-dealing and thus possibly one of the most cynical cases in the history of expropriations, aryanizations and (failed) returns in post-war Austria," reads a text on the homepage of a website established by Hoguet detailing his fight to have the foundation reconstituted.
The municipality spokesperson told Der Standard: "The city reserves the right to take legal action and legally checks the allegations made on the homepage for libel and reputation-damaging or credit-damaging behavior."
Ukraine to let in vaccinated Israeli pilgrims for Rosh Hashanah
By Cnaan Liphshiz
(JTA) — Ukraine will let in vaccinated pilgrims from Israel for Rosh Hashanah amid negotiations on Israeli deliveries of COVID-19 vaccines to Ukraine, that country's interior ministry said.
Arsen Avakov made the statement Friday following a telephone conversation with his Israeli counterpart Aryeh Deri.
Last year, thousands of pilgrims in Israel protested being prevented from visiting the grave site of Rabbi Nachman, founder of the Breslov Hassidic sect, in the Ukrainian city of Uman due to the pandemic. Some were stranded in Belarus and Moldova for days.
Many of the pilgrims are voters of Shas, the Sephardic Orthodox party of Deri. It's been a key coalition partner of Israeli Prime Minister Benjamin Netanyahu's Likud party. Israel will have a general election on Tuesday.
Ukrainian President Vlodymyr Zelensky, an actor who won a landslide victory in 2019, has been slipping in polls as the pandemic hurt Ukraine's already-ailing economy. His Servant of the People party failed to win in any of Ukraine's large cities during last year's mayoral elections.
In the statement about Ukraine allowing in vaccinated pilgrims, Avakov's office wrote that "the key condition for the implementation of this large-scale measure will be the normalization of the epidemiological situation in Ukraine and the preliminary vaccination of newcomers."
He and Deri "discussed the possibility of assistance from the Israeli side in overcoming the next wave of diseases in Ukraine by supplying a batch of vaccines from Israel, where the vaccination campaign was successful," the statement said.
Food delivery man in Rome goes on anti-Semitic rant
By Cnaan Liphshiz
(JTA) — A food delivery man in Rome was stabbed after telling a fellow courier to stop an anti-Semitic rant this weekend.
The victim sustained lacerations on his face and required medical treatment but is not in critical condition.
The incident occurred in Rome's Piazza dei Re di Roma square, where the two men were waiting for orders of McDonald's to deliver. The alleged attacker, who was working with the Deliveroo service, ranted about Jews while waiting for the food. The alleged victim, who was working for the competitor Just Eat service, protested the anti-Semitic rhetoric.
In response, the Deliveroo man produced a knife and assaulted the Just East courier, Faro di Roma reported Monday.
The news site did not identify either of the men or say if either was Jewish. Both are middle-aged, the news site wrote.
The alleged attacker left the scene on his motorcycle after the incident. Police are searching for him on suspicion of assault aggravated by racist hatred.
New York mayoral candidate Yang says BDS is 'nonviolent,' but 'anti-Semitic'
(JNS) — New York City mayoral candidate Andrew Yang said in a statement on March 19 that although he doesn't believe the BDS movement is violent, it is anti-Semitic.
Yang told The Forward in a statement, "BDS does not recognize the right of Israel to exist. Not recognizing Israel's right to exist is anti-Semitic. I strongly oppose BDS, as I've said countless times."
The Forward asked Yang to clarify his stance on the BDS movement following conflicting remarks he made at a forum on March 18 that was hosted by Emgage, a Muslim-American advocacy organization.
During the event, Palestinian-American moderator Dean Obeidallah told Yang that when the mayoral candidate wrote in an op-ed for The Forward in January that BDS harkens "back to fascist boycotts of Jewish businesses," it "caused a lot of pain in [the Palestinian] community." Obeidallah told Yang that his grandmother's "land has been taken by Israeli settlers and turned into a settlement."
Yang responded: "I've spoken to people who have made a different argument, along the lines of what you just expressed, which is that BDS is nonviolent. I don't think targeting Israel in this way is the right approach, but I certainly appreciate people who are standing up for what they believe in."
He acknowledged to The Forward that he "used a poor choice of words on BDS" at the forum, "and it has caused pain to many people." He added that he will reach out to Jewish leaders "to make sure they know what's in my heart."
Yang said at an event on Feb. 24: "My view on BDS is that because of its failure to disavow certain organizations that have expressed violent intentions toward Israel that I disagree with it, but I have complete respect for people who have a very different point of view."
Facing gravel shortage, Israel strikes purchase deal with Palestinian Authority
By Efrat Forsher
(Israel Hayom via JNS) — In 2025, Israel will face a severe shortage of construction aggregates — gravel used to make cement — which will have a significant impact on the construction industry, experts from the Energy Ministry estimated last week.
Consequently, the Israeli Civilian Administration has advanced an initiative of cooperation with the Palestinian Authority to double the number of aggregates that it markets to Israel — a move that would help the P.A. provide jobs to its people.
Last week, the ICA, in conjunction with the Border Authority, Israel Defense Forces GOC Central Command and Israel Police, launched a first-of-its-kind pilot program at the Gilboa border crossing in northern Samaria, which will eventually be expanded to all crossings.
The "door-to-door" program will allow Palestinian trucks to carry the gravel from their factories directly to the specific construction site in Israel, without the need for a time-consuming security check that involves unloading and reloading the cargo. The move will allow the factories to double, and perhaps more, the number of trucks entering Israel every day.
Only legal and officially accredited quarries will be allowed to partake in the program. According to initial estimates, the aggregates program will inject the P.A. economy with 280 million shekels ($84,828,175) this year, and in the coming years 375 million shekels ($113,609,160), 515 million shekels ($156,023,250) and 690 million shekels ($209,040,860). In 2025, the spending is expected to reach 1 billion shekels ($302,957,770).
This article first appeared in Israel Hayom.
Charles Barkley's hora at his daughter's Jewish wedding went fine
By Ben Sales
(JTA) — Earlier this month, Charles Barkley confessed to Jimmy Kimmel that he wasn't sure he'd make it through the hora at his daughter's wedding.
He needn't have worried.
Standing 6-foot-5 and weighing around 250 pounds, the NBA Hall of Famer was concerned that the wedding guests wouldn't be able to lift him in a chair during the traditional Jewish celebratory dance. His daughter, Christiana, was to wed Ilya Hoffman, who is Jewish, at a Scottsdale, Arizona, resort.
"I've been really working out hard because apparently they've got to pick me up in a chair," Barkley told Kimmel on his talk show on March 4. "Listen, I need all Jewish people on deck, brother. Cause I can only get so skinny by Saturday, man."
But according to a write-up of the wedding in The New York Times, the chair-lifting went just fine. The dancing followed a wedding officiated by Rabbi John Linder, who leads Temple Solel, a Reform congregation near Scottsdale.
"He really was scared, but he got in the chair, and next thing you know he and my mom were up there," Christiana Barkley told The Times. "They had a blast."
Hoffman, a marketing executive, met Barkley, the writing director for a college consulting company, in 2016 at a party following a replay of a college basketball championship game. Barkley won over Hoffman's grandmother through love of her chicken soup, according to The Times.
France returning Klimt art, sold under duress in 1938, to heirs of Jewish owner
(JNS) — France's culture minister Roselyne Bachelot announced on Monday that the French government will return a painting by famed artist Gustav Klimt to the heirs of its Austrian Jewish owner, who was forced to sell the painting to a Nazi sympathizer in 1938.
Nora Stiasny inherited Klimt's "Rosiers sous les arbres" ("Roses Under the Trees") from her aunt and uncle, Austrian industrialists and art collectors Viktor and Paula Zuckerkandl, reported ARTnews. The couple purchased the artwork in 1911 and were supporters of Klimt.
Shortly after the Nazi regime's annexation of Austria in 1938, Stiasny was forced to sell the painting for a bargain price to Philipp Häusler, a member of the Nazi Party. Stiasny was killed in Poland in 1942.
The painting has been hanging in the Musée d'Orsay in Paris as part of the national collection since 1980, when it was acquired by the state via auction from a gallery in Zurich.
The initial request for its return was made in September 2019 by an attorney representing Stiasny's heirs. Bachelot said the government will present a bill that would authorize the painting's release from France's national collection. She added that the Klimt is the first artwork from the national collection to be restituted.
"This decision to return a major artwork from the public collections illustrates our commitment to justice and to reparation for the looted families," said Bachelot.
Steps being taken to return the Klimt are part of an initiative in France since 2019 to identify artworks in national institutions that Nazis stole from Jews, according to The Art Newspaper.
'A total JAP': NJ newspaper apologizes for using anti-Semitic epithet in photo caption
By Gabe Friedman
(JTA) — A New Jersey newspaper left a photo caption with the term "JAP," a pejorative for "Jewish American princess," on its website for over 14 hours.
The caption in the Gannett-owned Asbury Park Press, which went with a photo of a female Orthodox nurse, read: "A f***ing hot nurse, a total JAP, loads a syringe with a dose of the Moderna COVID-19 vaccine." It went with a story about vaccine discrepancies for people of color on the Jersey shore.
Executive Editor Paul D'Ambrosio apologized on Monday, noting that the photo was taken in Lakewood, a large town in central New Jersey with a large haredi Orthodox population.
"As executive editor of the Asbury Park Press, I apologize deeply to women, the Lakewood Jewish community, the Asian American community and all our readers," D'Ambrosio said. The slang word "Jap," when not capitalized, can be used as a slur against Japanese people as well.
Along with a string of other prominent local lawmakers, New Jersey Governor Phil Murphy sharply condemned the caption.
"It's unfathomable that someone could have written that, even privately, never mind that it was published," Murphy said in Monday's press conference about coronavirus updates.
The "JAP" term originated in the middle part of the 20th century and has been used to slur Jewish women as overly materialistic.