Scene Around
How could we ever forget?...
I'm sure (at least I hope) we will never forget what happened to our country on September 11th, especially to my beloved New York City. I refer to the World Trade Center, of course.
(Since I write this column about 2 weeks in advance of publication. I am writing it on September 11th, a day and tragedy that will live on in infamy.)
I lost my cousin, Alan Feinberg, in tower one of the Twin Towers that day. He was a firefighter with the 9th battalion in Manhattan. He was bravely rescuing people when the building collapsed. He was only 48 years old and the father of two wonderful children. More than 300 firefighters died that day.
Between the towers, the pentagon and the field in Pennsylvania, almost 3,000 innocents died that day!
Jewish songwriters, American songs…
I believe, and it's probably true, that most songs considered to be part of the American Songbook were written by Jewish composers and lyricists.
There is a book in particular, "A Fine Romance," written by David Lehman, that covers the subject. It is great reading!
For instance, composer Jerome Kern, who wrote so many beautiful songs (that I love to perform), probably more than 700! Among my favorites are "They Didn't Believe Me," "Look For The Silver Lining," "Smoke Gets In Your Eyes, "I Won't Dance," "The Way You Look Tonight," "All The Things You Are," "I'm Old Fashioned," and on and on!
(Okay. If you want me to sing them to you, you have to remind me of the lyrics because, as I've said before, "Getting old is not for sissys!")
Oh yes… an aside… I mentioned Tony Martin, because my favorite movie, "Singin' In The Rain," that I wrote about recently, has a dance scene with star of the movie, Gene Kelly, and Cyd Charisse.
Cyd was married to Tony for many, many years and although she was Methodist, she is buried at Hillside Memorial Park Cemetery, a Jewish cemetery in California. Of course, her famous singer husband, Tony Martin, was Jewish.
Again…I repeat…what a talented and fabulous people we are!
We need Holocaust education for young people…
I read this recently in the World Jewish Congress (WJC digest) and pass it along to you. It is written by RONALD S. LAUDER:
"It was 76 years ago that a single Soviet
soldier walked through the gates of the Auschwitz-Birkenau concentration camp and was unable to comprehend what he saw.
To him and others, the camp resembled a prison complex, but the mountains of lifeless bodies, and terrible smell, and the surviving prisoners indicated that this was not that at all. 'They neither greeted us nor smiled,' wrote Primo Levi, a former Auschwitz prisoner. 'They seemed overwhelmed, not only with compassion, but also with a confused restraint that sealed their lips and glued their eyes to this burial site.' Primo Levi had the impression that the soldiers who saw them were ashamed.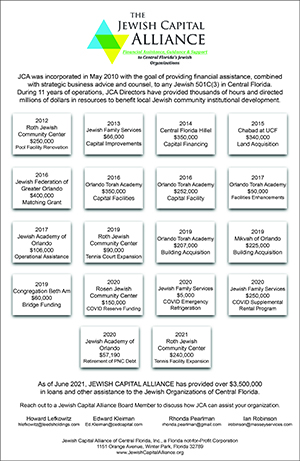 Since that day, gifted writers, philosophers, and theologians have attempted to explain what these soldiers discovered within the notorious gates, and yet, no one has found an adequate response with the horrors encountered. Perhaps Levi's concept of shame comes closest to how the whole world felt when it saw this desecration of human life. It is not only Germany that bears the burden of this desecration. Presumably, all people feel shamed by the abyss of evil with which we have become acquainted.
Jews are afraid once again.
Shortly after World War II, it appeared that the virus of anti-Semitism was finally defeated. No one in their right mind wanted to be associated with the Nazis. Even its proponents, who still cling to their hateful philosophy, at least understood that they had to hide it. But today, three generations and 76 years later, what do we do about the resurgence of anti-Semitism?
During the Corona virus pandemic, anti-Semitism increased by 18% worldwide. And Jews have even been blamed for the virus. When the plague raged in Europe in the 14th century, Jews were accused of poisoning the wells. Today, internet caricatures portray jets affixed with the Star of David dropping the virus on innocent victims: a new technology, but still the same scapegoat.
Europe has always been a breeding ground for hatred of Jews, but today such hatred appears all over the world. It comes from the far right and the far left, from the Middle East, and even from my own country, the United States, in a year in which racial conflict divided America, 62% of all religious hate crimes were directed at Jews. In Germany, anti-Semitic incidents doubled in the last three years, with more than 2,000 incidents recorded in 2019.
There is absolutely no other country that has dealt with its responsibility for the Second World War more openly, honestly, and decently as Germany.
Not Austria, not Japan, Chancellors from Adenauer to Brandt to Angela Merkel have shown the world what responsible leadership means. They enlightened the post-war generation, sometimes at the cost of family peace. But as I walked through the synagogue that was attack in Halle, when I spoke to the people there, and when I learned that Jews have again become afraid of wearing symbols of their religion in public, I wondered if enough is being done to enlighten the younger generation. I think we need to upgrade Holocaust education. History teaches us that if we don't pay close attention, if we ignore the warning signs all around us, if we fail to counter anti-Semites with truth, honesty and strict legislation, then in the end, all people will suffer.
Yes, Germany started persecuting the Jews in 1933, but within 12 short years an entire continent was in ruins and 60 million people were dead. There is one more number that remains that breaks our hearts in the process: One and a half million. That is the number of Jewish children who were murdered in the gas chambers, shot by soldiers of the task force, or starved to death on the streets of the ghettos. If these children were allowed to lead a normal life, they would have been educated, married, started a family and had grandchildren of their own. I have always wondered what scientific discoveries, what great literature and music, has been lost to the world.
(Lauder's speech continues, but I think that says it all. Please G-D, watch over and save our people.)
The Jewish Federation of Greater Orlando…
This is worth repeating: Pride Shabbat is back:
Please join in on Friday, October 8th at 6:30 pm for a celebration of diversity, bringing together friends and families to honor the LGBTQ+ community. 
Led by Rabbi David Kay, we hope to see you at Orlando City Hall for our third annual Pride Shabbat.
A wellness tip from the Federation…
Don't let this hot weather keep you from enjoying the outside, whether it's a walk in the park or a snack in your backyard. Find the cooler moments of the day to capture the opportunity to move and go out. 
There are many ways to put your wellness first. Reach out to JFS Orlando for a FAMILY of services and programs designed to help you. Learn more at JFSorlando.org or call (407) 644-7593.
The Roth Family JCC…
Semi-Annual Golf Classic:
Experience one of Orlando's premier golf courses while supporting The Roth Family Jewish Community Center with an amazing morning of golf, followed by a delicious lunch and awards.
This event takes place on Sunday, October 31st at Shingle Creek Golf Club in Orlando.
For further information, times, and to register, phone 407-645-5933.
My last reminder…
The Winter Park Playhouse…
(In these depressing times, it's worthy of more publicity.)
"The Book Of Merman," (with previews today) will be performed from this evening (September 24th) through October 17th.
You guessed it! It's about Ethel Merman and you will have some needed laughs for sure.
The Winter Park Playhouse is located at 711 North Orange Avenue in Winter Park. For ticket information, phone 407-645-0145.
One for the road…
Because of financial hardships, Mrs. Cohen is forced to become a streetwalker. After her first day on the job, she comes home exhausted and hands her husband the earnings… $10 and ten cents.
"Who the heck gave you a dime!?" her husband demanded.
"Everybody!" she replied.