Weekly roundup of world briefs
Jewish security organization opens national command center in Chicago
By Ben Sales
(JTA) — The Secure Community Network, which coordinates security for Jewish institutions nationwide, has opened a command center in Chicago to monitor antisemitic threats.
The center's main room is a monitoring room with a 16-foot video screen that shows a map and tally of incident reports and potential threats across the country. It is staffed by some 10 people on a daily basis, but can be operational 24 hours a day, as it was over the High Holidays this month.
The opening of the center comes as statistics from watchdog groups show a rise in antisemitic incidents in recent years.
Michael Masters, CEO of the Secure Community Network, said in a statement that the command center "allows us to have a central location for the community, security officials and our partners, to include law enforcement, to report, coordinate and protect the Jewish Community."
Alana Haim makes acting debut in star-studded Paul Thomas Anderson film
By Gabe Friedman
(JTA) — The Haim family is getting into the movie business. Or at least one of them, that is.
Alana Haim, guitarist of the famed band made up of three Jewish sisters, is set to star in director Paul Thomas Anderson's latest film, "Licorice Pizza." Its trailer was released on Monday.
The coming-of-age film stars the youngest Haim sister as a teenage actor in Los Angeles' San Fernando valley — the exact location where the Haim family grew up.
RELATED: Why the band Haim means so much to young Jewish women
Its impressive cast includes the late Philip Seymour Hoffman's son Cooper, along with Jewish director Benny Safdie (part of the brother duo behind "Uncut Gems"), Sean Penn, musician Tom Waits and Bradley Cooper — who plays Barbra Streisand's former boyfriend Jon Peters. In a memorable moment in the trailer, Cooper's character corrects a mispronunciation of Babs' last name.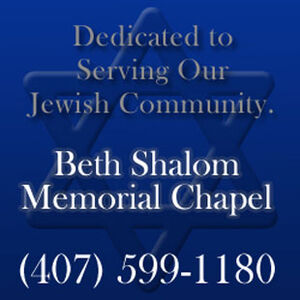 Anderson is one of Hollywood's most respected directors, known for films such as "There Will Be Blood" and "Boogie Nights," also set in the San Fernando Valley. He is married to Jewish comedy star Maya Rudolph, who also has a role in "Licorice Pizza."
Anderson worked with Haim on multiple music videos tied to their acclaimed last album, "Women In Music Pt. III" — which they promoted with a series of concerts at Jewish delis.
'I love New York a lot": Naftali Bennett spends Jewish holiday at Upper East Side synagogue
By Shira Hanau
(JTA) — Israeli Prime Minister Naftali Bennett had a homecoming of sorts on Manhattan's Upper East Side Monday evening.
Observing the holiday of Shemini Atzeret, the final holiday of the Jewish fall festivals, Bennett visited Kehilath Jeshurun, the Orthodox synagogue he and his wife Galit attended when they lived in the neighborhood in the early 2000s.
The prime minister had traveled to New York to address the United Nations' General Assembly on Monday morning, leaving him without enough time to travel back to Israel before the start of the holiday. Bennett, who is Orthodox, does not travel on Jewish holidays or on Shabbat.
Bennett addressed the congregation during a short break in the services and reportedly recounted the story of how the synagogue originally attracted him and his wife — with the promise of free food after services. Speaking with journalists a few hours earlier, Bennett recalled his years in New York fondly. "I love New York a lot," he said, according to the Jerusalem Post.
After the Monday night service, Bennett walked the mile-plus trek back to his hotel, accompanied by a motorcade.
This was not the first time Bennett had to extend a trip in the United States because he could not travel back to Israel without violating a Jewish holiday. Bennett had to remain in Washington, D.C. for a Shabbat in August after deadly attacks on U.S. soldiers in Afghanistan delayed a planned meeting with President Joe Biden, leaving him without enough time to travel back to Israel.
Stabbing thwarted in Jerusalem's Old City; terrorist neutralized
(JNS) — Israeli security forces thwarted a terror attack in Jerusalem's Old City on Thursday morning, according to the Israel Police.
A 30-year-old woman approached police officers stationed near the Temple Mount's Chain Gate, and attempted to stab them, the Israel Police said in a statement. The officers opened fire, neutralizing her.
In a separate incident just hours earlier, Border Police and Israel Defense Forces units were fired upon after entering the village of Burqin, to the west of Jenin in northern Samaria, to search for illegal weapons, according to police. Undercover Border Police operatives neutralized the shooter and seized the weapon used in the attack.
There were no Israeli casualties reported in either incident.
The incident was the second in Burqin this week. On Sunday, two soldiers from the IDF's elite Duvdevan unit were wounded, one critically, in a gunfight that erupted in Burqin during an arrest raid.
At least four terrorists were killed in what the IDF described as heavy exchanges of fire in five separate incidents across Judea and Samaria on Sunday. IDF forces came under fire in the village of Beit Anan, northwest of Ramallah, as well, but managed to make arrests despite the assault. Another terrorist was apprehended in a raid in Kafr Dan, north of Jenin, without incident. Three others were killed in a clash near Mount Hadar.
According to Israeli Prime Minister Naftali Bennett, the terrorists had been planning an "imminent" attack.
"The soldiers and commanders acted as we expected them to and have our full backing," he said.
Lapid arrives in Bahrain in first official visit to Gulf State by Israeli minister
(JNS) — Israeli Foreign Minister Yair Lapid traveled to the Kingdom of Bahrain on Thursday in the the first official visit by an Israeli minister to the country.
Lapid met with Bahrain's Foreign Minister Abdullatif bin Rashid Al-Zayani after arriving in the capital of Manama.
Together, the two are scheduled to inaugurate the Israeli embassy in Manama and to sign a list of bilateral agreements, Israel's Foreign Ministry reported.
Accompanying Lapid are Foreign Ministry Director General Alon Ushpiz, and Deputy Director General for Middle East and Peace Process Affairs Oded Yossef.
The visit comes a year after the signing of the Abraham Accords with the United Arab Emirates and Bahrain, followed by Morocco and Sudan.
Israeli Prime Minister Naftali Bennett met Al-Zayani on the sidelines of the United Nations General Assembly in New York earlier this week.
"I felt it's important that we meet to signal the year of the Abraham Accords, which from our perspective is very meaningful," Bennett told the Bahraini foreign minister on Sunday, according to a statement from his office.
Bennett said that Israel aspires to strengthen relations with the UAE and Bahrain in all fields, and expressed his hope that more countries in the region would join the circle of peace, the statement said.
UAE Minister of State in the Foreign Ministry Khalifa Shaheen Almarar also attended that meeting.
On Aug. 31, Bahrain's first ambassador to Israel, Khaled Yousif Al-Jalahmah, arrived in Israel to take up his post.
At least five killed, dozens injured in bus crash in northern Israel
(JNS) — At least five people were killed and dozens more injured when a bus crashed into a car and a van on Route 89, near the town of Hurfeish in the Upper Galilee on Wednesday afternoon.
According Magen David Adom, a 45-year-old man, a 35-year-old woman, a 15-year-old boy, a 12-year-old boy and a five-year-old girl — four of them from the car and one from the bus — were pronounced dead on the scene.
The bus, carrying 40 passengers, most of them children and teenagers returning from a Bnei Akiva youth movement day trip, flipped on its side upon impact, trapping several people underneath and making it difficult for rescue services to arrive.
Military medics were transported to the site by Israel Air Force helicopters to extract the injured and evacuate the injured to the Ziv Medical Center in Safed, the IDF said in a statement.
United Hatzalah dispatched its Psychotrauma and Crisis Response Unit to the scene to provide emotional support to the survivors, the organization announced.
Sarah Sherman, the latest Jewish actor on 'SNL,' compares her dad to Adam Sandler in 'Uncut Gems'
By Gabe Friedman
(JTA) — "Saturday Night Live" announced that Jewish comedian Sarah Sherman will be joining the cast for its upcoming 47th season.
Sherman's stage name is Sarah Squirm, a reference to her grotesque, R-rated live "Helltrap Nightmare" comedy shows in Chicago.
In a 2020 interview with Vice, Sherman opened up — in humorous fashion — about her Jewish background formed in "Jewish Long Island," and called herself a "f***ing freaky Jewish woman."
"My phone number says 'Garden City,' and that bothers me. I'm from really Jewish Long Island, and Garden City is really Catholic Long Island, so that's where I draw the line," Sherman said. "It's like, can my area code really reflect that I sort of live in [the world of] 'Uncut Gems'?"
"Uncut Gems," the 2019 film starring Adam Sandler as an unhinged Jewish Diamond District businessman, follows Sandler's Howard Ratner character to Long Island, where his estranged family lives.
"Jewish guilt is more like my dad, who's very Howard Ratner… He's always calling me up on a High Holiday: 'Did you go to shul?' I'm like, 'No.' And he always says, 'Just remember, 6 million in the oven, that's all I'm gonna say.' That's Jewish guilt," Sherman said.
This season of "Saturday Night Live" premiered Saturday, Oct. 2.
In one more hurdle for Iron Dome, Rand Paul refuses to fast-track $1 billion in new funding
By Ron Kampeas
WASHINGTON (JTA) — Rand Paul, the Republican senator from Kentucky, is the latest lawmaker to get in the way of $1 billion in new assistance to Israel to replenish its Iron Dome anti-missile system.
Paul on Thursday revealed himself to be the single senator refusing to "hotline" the bill now that it has been approved by the U.S. House of Representatives. "Hotlining" is when all 100 senators agree to allow a bill to go straight to the floor for a vote, substantially accelerating the process.
Paul is one of the most outspoken opponents of foreign assistance, and for a period a number of years ago proposed eliminating assistance to Israel. Now, a spokesperson for Paul told Politico that Paul will drop his objection to the Iron Dome hotlining if the $1 billion comes from proposed assistance to Afghanistan.
Paul's stand is the latest wrinkle in a funding request that has roiled Congress. Progressives last week squelched a plan by the Democratic leadership in the House to slip the money into an unrelated emergency stopgap government funding bill, saying the last-minute inclusion undercut congressional conventions.
Instead, the Democratic leadership advanced the funding in a standalone bill, which the House approved after a brief debate. The standalone bill passed overwhelmingly, including among progressives in the Democratic caucus.
Israel asked for the $1 billion, which is in addition to $500 million the Iron Dome gets each year, to replenish supplies after Israel's Gaza conflict in May.
The American Israel Public Affairs Committee on Twitter urged Paul to "stand with our ally Israel."
"Blocking emergency funding to ensure Israel can protect its citizens from terrorist rockets rewards Hamas and undermines America's interests & values," the lobby said.
Chabad of Poway shooter sentenced to life in prison, plus 137 years
(JNS) — A former nursing student responsible for the 2019 deadly shooting at Chabad of Poway, Calif., was sentenced on Thursday to life in prison without the possibility of parole, plus an additional 137 years to life, in San Diego County Superior Court.
John Earnest's sentence was given under the terms of his plea deal, reported San Diego's CBS News 8. The 22-year-old pleaded guilty on July 20 to murder and attempted murder charges for the shooting. He also pleaded guilty to arson for setting fire to the Dar-ul-Arqam Mosque in Escondido, Calif., on March 24, 2019.
Earnest shot an assault rifle inside Chabad of Poway during Passover services on April 27, 2019, killing 60-year-old Lori Gilbert Kaye, a longtime congregant at Chabad. Two others were injured in the anti-Semitic attack and the synagogue's rabbi, Yisroel Goldstein, lost a finger in the shooting.
State prosecutors originally wanted to seek the death penalty against Earnest but that pursuit was dropped after the plea deal was made, according to CBS News 8. In the plea deal, Earnest admitted to hate-crime allegations.
In an open letter published online, Earnest talked about a need to protect the "European race." He also wrote, "I can only kill so many Jews" and "I only wish I killed more."
He pleaded guilty to 113 federal charges related to the Chabad of Poway shooting on Sept. 17 and will be sentenced in connection to those charges on Dec. 28.
Federal prosecutors are seeking life in prison, plus 30 years.
Palestinian terror factions: IDF shooting of Gaza suspect crosses 'all red lines'
(JNS) — The joint control room in Gaza that represents several terrorist factions said the shooting of a Palestinian suspect by the Israel Defense Forces on Thursday represented a "crossing of all red lines, which will require harsh replies of a special kind."
According to Israel's Kan news, the statement warned that "a continuation of these crimes will act as explosives for blowing up the situation, and the occupation will bear the consequences."
Later during the day, Palestinian Islamic Jihad—the second-largest terror faction operating in the Gaza Strip after Hamas—said the statement from the joint control room did not represent it and stressed "the right of our people to resist aggression." PIJ's distancing itself from the joint statement appears to be linked to the statement's threat of future, rather than immediate, action against Israel.
Earlier, a 41-year-old Arab resident of Gaza was shot and killed. Palestinian sources in Gaza claimed that the man was a bird hunter.
The Israel Defense Forces said in a statement that military-observation center controllers identified three suspects approaching the border fence, and that one was seen digging into the ground while carrying a suspicious bag.
The IDF then opened fire. The military said it was investigating the incident.
Following the shooting, the Popular Resistance Committees in Gaza called for "setting the ground ablaze with anger under the feet of the Zionist occupiers as a response to their ongoing crimes against our people," adding that "Israel will pay a heavy price."
Hezbollah says its operatives downed IDF drone
(JNS) — The Hezbollah terrorist organization said its operatives downed an Israel Defense Forces' drone on the Lebanese-Israeli border on Thursday.
According to a statement by the organizations, "fighters from the Islamic resistance succeeded in bringing down an IDF drone in Wadi Marimin by attacking it," reported Israel's Kan news.
The incident occurred in the western sector of the border. The IDF said it was investigating the circumstances of the incident.
On Aug. 11, the IDF downed a drone likely operated by Hezbollah as it infiltrated Israeli airspace.
The IDF said a day after the incident that the drone "was monitored" by the military "throughout the incident."
Hezbollah possesses a fleet of Iranian-made military drones that it received from smuggling efforts in recent years, according to multiple assessments.