Weekly roundup of world briefs
In a first, Israeli government to pay Orthodox women to advise on Jewish law
By Ron Kampeas
(JTA) — In a first, Israel will pay 21 women to be advisers on Jewish law in the Orthodox community, a concept that has spread in the United States but that Israel's Orthodox establishment has resisted.
Matan Kahana, the deputy religious services minister, said in a release Thursday he will hire the women for "communities across Israel" this year.
Women advisers on halacha, or Jewish law, have flourished in recent years in the United States, where there has been a demand among women for counseling on issues considered too sensitive to bring to a male rabbi.
The rabbinic establishment in Israel has resisted the concept, saying that certification may be seen as a form of ordination, which is prohibited for women across almost all of Orthodoxy. Polling in Israel has nonetheless shown that there is a demand for the service among Orthodox women, and the institute founded by Rabbi Yehuda Herzl Henkin, who died last year, and his wife Chana to train and certify "Yoatzot Halacha" is based in Jerusalem.
Kahana has become known for his efforts to accommodate non-Orthodox and more liberal Orthodox Jewish practices, and has come under fire from extremists for doing so.
Jewish Federation leaders accompany Ethiopians to Israel as 'aliyah' resumes
(JNS) — Dozens of community leaders from Jewish Federations across North America will accompany 180 Ethiopian new immigrants (olim) on a charter flight to Israel on Wednesday, following a three-day mission in Ethiopia.
Federation leaders are meeting with community members awaiting aliyah in Gondar and Addis Ababa, and visiting sites of historical significance for Ethiopian Jewry. The leaders are joined by other officials from the Jewish Agency for Israel, Kayemeth LeIsrael-Jewish National Fund (KKL-JNF), the World Zionist Organization (WZO), and the International Fellowship of Christians and Jews.
Also accompanying the passengers are Minister of Aliyah and Integration Pnina Tamano-Shata, the first Ethiopian-born woman to enter the Knesset; chairman of the WZO and acting chairman of the Jewish Agency Yaakov Hagoel; and Jeffrey A. Schoenfeld, chair of the Israel and Overseas Committee of the Jewish Federations of North America.
A second flight of 160 olim is scheduled to arrive at Ben-Gurion International Airport on Thursday.
In addition to $100 million in core funding Jewish Federations raise every year, allowing partner organizations such as the Jewish Agency to both carry out their routine work and prepare for extraordinary moments such as these, Federations have launched a campaign of more than $7 million for the continuation of aliyah from Ethiopia and for humanitarian assistance for community members waiting to leave.
The two flights mark the resumption of "Operation Tzur Israel" ("Rock of Israel"), an initiative approved by the Israeli government allowing 3,000 members of the Jewish community in Ethiopia to reunite with their family members in Israel. Some olim have waited more than 10 years to reunite with their loved ones.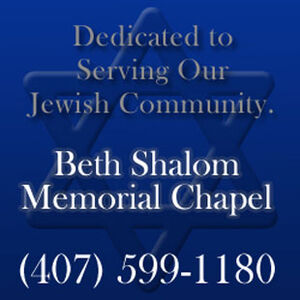 Jewish Federations are awaiting final approval from the Israeli government to enable those remaining in Ethiopia to make aliyah, as thousands still remain behind.
Israel-based 'i24News' to start branches in Morocco
(JNS) — The Israel-based network i24News is expanding its operations to Morocco, the network announced on Monday evening at a gala event in the nation's capital of Rabat.
CEO Frank Melloul said the company would be opening bureaus with broadcast studios in Rabat and Casablanca, according to a report by the network.
The company's headquarters are in Tel Aviv; it launched news channels in English, French and Arabic in 2013.
It also has broadcast studios in France, the United States and the United Arab Emirates.
The channel received a license in the UAE in 2021, the year following the signing of the Abraham Accords.
Chinese diplomat threatened to 'downgrade relations with Israel over media interview'
(JNS) — A senior Chinese diplomat has threatened to "downgrade relations" with Israel following an interview published in The Jerusalem Post with Taiwan's foreign minister, the Post's editor in chief, Yaakov Katz, tweeted on Tuesday.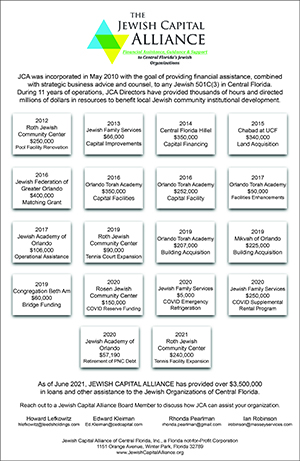 "Got call from Chinese embassy. Apparently, I'm supposed to take down the story or they will sever ties with The Jerusalem Post and downgrade relations with the State of Israel. Needless to say, story ain't going anywhere," Katz stated in the tweet.
In the interview, published on Monday, Taiwanese Foreign Minister Joseph Wu said that Israel had become over-reliant on China and that Beijing was preparing for an invasion of the breakaway island.
"China is an authoritarian country, and they do business in a very different philosophy," said Wu.
He added that "sometimes, they use trade as a weapon, and we have seen them practicing their weaponized trade relations with many other countries."
Wu further suggested that Israel not make concessions to Beijing nor "worry about China getting upset with you. When they get upset with you, that means you're doing something right."
On May 10, the Chinese embassy sent a letter to the Post, accusing an opinion piece it published over events in the Xinjiang province of being an "anti-China article written by a 'Xinjiang independence' separatist," according to a report by i24News.
Student union in Melbourne withdraws anti-Israel motion after threat of lawsuit
(JNS) — The University of Melbourne Student Union (UMSU) has voted to rescind an anti-Semitic measure passed in April that endorsed the BDS movement against Israel.
The motion had defined Zionism as "a racist, colonial ideology"; called Israel a "settler-colonial apartheid state"; accused the country of "massacres, forced expulsion and ethnic cleansing of Palestinians," and supported Palestinians "to engage in self-defense against their occupiers."
University officials had condemned the measure, saying it was not a reflection of the views of the school administration.
According to The Age newspaper in Australia, Justin Riazaty, a law student who is not Jewish, threatened to file suit against the student union claiming their actions violated the country's Racial and Religious Tolerance Act of 2001.
The Australasian Union of Jewish Students said in a statement on Thursday that they had held "countless" meetings with UMSU in the aftermath of their vote on April 29.
"The original UMSU motion was put forward over the objections of Jewish students," the Jewish student union further said. "UMSU attempted to define Judaism, Zionism and anti-Semitism in a way that solely reflects the views of a fringe group of Israel-haters but bears no relationship to the lived experience of the Jewish people."
The Jewish student group added that it calls on student groups "to ensure that unions represent the viewpoints of all students."
"Universities and their student representative bodies should be places for well-informed, nuanced and open dialogue rather than hectoring polemics," said the Australasian Union of Jewish Students. "We simply ask that student unions consult AUJS and relevant Jewish bodies on campus before putting forward motions impacting Jewish students."
IDF chief of staff in Cyprus for joint military exercise
(JNS) — Israel Defense Forces Chief of Staff Lt. Gen. Aviv Kochavi arrived in Cyprus on Monday night to take part in a joint Israeli-Cypriot military drill.
The exercise, called "Beyond the Horizon," will last for the remainder of this week, and will include land, sea and air forces, according to Israel Defense.
The objective of the exercise, the largest of its kind held with Cyprus to date, is to preserve combat readiness in a range of scenarios, including surprise events, the report said.
The IDF has sent conscripted and reserve forces, units from its 98th Paratroopers Division and Israeli Air Force fighter jets, helicopters and transport aircraft. Special forces from the Israeli Navy, including the Shayetet 13 commando unit, as well as the elite Yahalom Combat Engineering Unit and Intelligence Directorate personnel, will all take part.
"The goal is to drill the forces in combat deep in enemy territory, and [to] implement a variety of actions like activating combat helicopters, evacuating the wounded by transport helicopter, and parachuting logistical equipment by heavy transport squadrons," said the report.
The exercise will see forces working in a variety of Cypriot terrain, including forests, urban settings, villages and hills.
According to Cyprus Mail, the drill will be joined by the Cypriot National Guard.
Israel hosts OECD International Education Innovation Conference in Jerusalem
(JNS) — The Israeli Education Ministry and the Jerusalem Municipality jointly opened the OECD International Education Innovation Conference on Tuesday.
The conference, being held at the Jerusalem International Convention Center, will last until June 2. The opening was attended by Education Minister Yifat Shasha-Biton, Jerusalem Mayor Moshe Leon and other senior officials.
According to a statement by the Education Ministry, representatives from 48 countries are taking part, including leading educational professionals from around the world.
"We are excited to host, for the first  time in the Israeli capital, a conference which presents unique programs of educational innovation in our education system. Israeli teaching personnel who are participating in the conference display impressive entrepreneurship capabilities and the development of  programs, teaching methods and educational breakthroughs," said Shasha-Biton.
"To host this conference is a source of great pride for the Israeli education system," she added.
Dalit Stauber, director-general of the Israeli Education Ministry, added, "The mosaic of initiatives from our wonderful principals and teachers generates pride, bringing the Israeli education system to the forefront of the global stage."
The conference is expected to attract 15,000 visitors, according to organizers, including supervisors, school administrators, educational departments, educational consultants, psychologists, educators, teachers, educators from the academy and parents.
The conference will feature innovative educational initiatives from some 400 Israeli schools from all over the country, as well as products produced by academic institutions and private-market initiatives. In addition, hundreds of booths will be opened and 200 lectures will be given on education from leading educators in their field.
Israel and UAE sign historic free-trade agreement
(JNS) — Israel and the United Arab Emirates signed a free trade agreement on Tuesday in Dubai. The deal is the first of its kind between Israel and an Arab state.
Israeli Foreign Minister Yair Lapid hailed the agreement, calling it historic, and thanked Israel's Economy and Industry Minister Orna Barbivai for her contribution to achieving it. Barbivai attended the signing ceremony in Dubai, together with her UAE counterpart Abdulla bin Touq Al Marri and UAE Minister for Foreign Trade Thani bin Ahmed Al Zeyoudi.
Barbivai said on Monday that customs duties will be eliminated on 96 percent of products, including food, agriculture, cosmetics, medical equipment and medicine, according to Reuters.
The agreement also includes regulation, customs, services and government procurement.
Minister Al Zeyoudi tweeted on Tuesday: "Today, we signed a Comprehensive Economic Partnership Agreement with #Israel that builds on the strong foundations laid by the Abraham Accords. It will push the value of our non-oil bilateral trade beyond $10 billion within five years."
The UAE and Israel normalized relations in September 2020 as part of the U.S.-brokered Abraham Accords that also included Bahrain and Morocco, and later Sudan.
In March of this year, academic institutions in Israel and the United Arab Emirates signed their first agreement to date for academic cooperation, further strengthening ties between the two countries.
In the same month, Israel, the United States and the UAE began a new program to promote interfaith and intercultural dialogue, as well as counter religious intolerance and hatred at the inaugural meeting of the Trilateral Religious Coexistence Working Group in Dubai.
Christian Arab Justice George Karra ends term in Israel's Supreme Court
(JNS) — Arab-Israeli Supreme Court Justice George Karra completed his term as judge on Sunday.
At a farewell ceremony, Karra, an Arab Christian, noted that "during the last five years, at a time when I served in the Supreme Court, the state and society in Israel saw polarizing political and social processes, that deepened the cracks between Arabs and Jews," according to a report by Ynet.
During his remarks, the judge talked about his experience of being an Arab justice, stating: "As the son of the Arab minority, this period has not been easy for me."
He added that during his rulings, "I expressed my opinions, and as I said sometimes to my interns, it is good to be in the majority opinion, but it is not terrible to be in the minority. Yet all of the divisions [in the court] were altruistic, for the sake of truth and the matter at hand."
The outgoing judge called for the principle of equality to be enshrined in law, saying, "I don't intend to express a stance on how this legislation should be anchored, but if it is done, it should encompass all of the state's civilians."
Karra, who served as a judge for 33 years, became known for his fight against organized Arab crime and received death threats following some of his rulings. He also drew criticisms for his refusal to sing Israel's national anthem, "Hatikvah," due to its lyric, "the Jewish spirit is yearning deep."
Government approves plan to station police at hospitals throughout Israel
(JNS) — The Israeli government approved on Sunday a plan to station police at every hospital in the country, following a series of violent attacks by patients and their families against medical staff.
In a tweet, Israeli Minister of Health Nitzan Horowitz said: "We must eradicate violence against medical teams quickly—and that's exactly what we are doing. Zero tolerance for violence in hospitals."
According to a tweet by Israeli Finance Minister Avigdor Lieberman on Sunday, the government will allocate 19 million shekels (nearly $5.7 million)  for setting up the police stands in all hospitals by the end of 2023.
"We are returning security to the hospitals," he said. "The latest events demonstrate to us that we cannot allow medical teams to work without protection."
On May 16, tens of people rioted at Hadassah Medical Center in Jerusalem after receiving news of the death of a loved one who was transported to the hospital's ICU in critical condition, reported Ynet.
The hospital said relatives burst into the ICU, shattering doors and windows, and vandalizing computers and equipment at a nurses' station before physically assaulting medical staff.
Concerned about an Iranian attack, Israel boosts air-defense deployment
(JNS) — Israel has boosted the deployment of its air-defense systems due to concerns that Iran could retaliate for the May 22 assassination of a senior Islamic Revolutionary Guard Corps officer in Tehran, Kan News reported on Monday.
The move comes after the National Security Council took the unusual step on Monday of updating a travel advisory to Turkey, citing a tangible threat of Iranian attack on Israeli nationals there.
On Sunday, Israeli Prime Minister Naftali Bennett told a weekly government meeting that "the era of immunity for Iran is over. Those who fund terrorists, arm terrorists and send terrorists will pay the full price."
On May 23, the day after the Iranian officer was killed, Israel raised the alert level of its embassies worldwide out of concern over possible Iranian retaliation.
While Israel has not claimed responsibility for the killing, an unnamed intelligence official told The New York Times last Wednesday that Israel was behind the hit. According to the report, the assassination was a warning to Iran to halt the operations of its Unit 840—a covert group within the IRGC's black-ops arm, the Quds Force.
According to the Israeli government, the Israeli military and intelligence officials, Unit 840 is tasked with abductions and assassinations of foreigners around the world, including Israeli civilians and officials.