Weekly roundup of world briefs
Eli Rosenbaum to head DOJ team investigating war crimes in Ukraine
By Madeline Fixler
(JTA) — Eli Rosenbaum, a Justice Department veteran known for his work tracking and deporting former Nazis residing in the United States, will lead a team working to identify and prosecute people responsible for alleged war crimes in Ukraine.
Attorney General Merrick Garland announced the appointment in a statement on Tuesday, while in Ukraine.
"There is no hiding place for war criminals. The U.S. Justice Department will pursue every avenue of accountability for those who commit war crimes and other atrocities in Ukraine," Garland wrote in the news release. 
Rosenbaum will lead the DOJ's War Crimes Accountability Team. Starting in 1979, Rosenbaum had led a team through the Office of Special Investigations, or OSI, that over decades deported over 95 war criminals and their allies.
Amid reports of war crimes by Russian soldiers as the invasion continues, Rosenbaum is expected to work with both domestic and international offices regarding crimes over which the United States has jurisdiction, including the killing of American journalists. 
"Working alongside our domestic and international partners, the Justice Department will be relentless in our efforts to hold accountable every person complicit in the commission of war crimes, torture, and other grave violations during the unprovoked conflict in Ukraine," Garland added.
Biden Israel visit still on despite political tumult, US ambassador says
By Tamir Morag
(Israel Hayom via JNS) — U.S. President Joe Biden still plans to visit Israel in July despite the collapse on Monday evening of the country's coalition government, according to U.S. Ambassador to Israel Tom Nides. Biden will be hosted by caretaker prime minister Yair Lapid.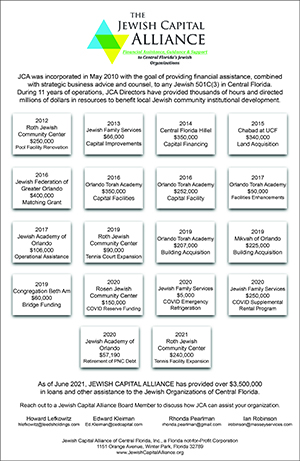 Biden is scheduled to arrive in Israel on July 13, on what is to be the first leg of a three-day Middle East tour that will include visits to the Palestinian Authority and Saudi Arabia.
Lapid, who currently serves as foreign minister, will be taking over for current Prime Minister Naftali Bennett, who met Biden at the White House in August of last year.
The U.S. National Security Council spokesperson also confirmed Biden's trip was still on, saying "we have a strategic relationship with Israel that goes beyond any one government. The president looks forward to the visit next month."
"The president's relationship with Israel is way more important, significant and long-lasting than any political event," said Lapid. "The United States is our greatest ally and the most important partnership and friendship we have."
This is a version of an article that first appeared in Israel Hayom.
Controversial Texas GOP platform would 'prohibit' Palestinian state
WASHINGTON (JTA) — The Texas Republican Party approved a platform that supports the "prohibition" of a Palestinian state in lands that Israel now controls.
The platform approved by 5,100 delegates in Houston on Saturday supports the "prohibition of a Palestinian state within the historical borders of Israel, as it would jeopardize Israel's security and it would force Israel to give up land that God gave to the Jewish people as referenced in Genesis."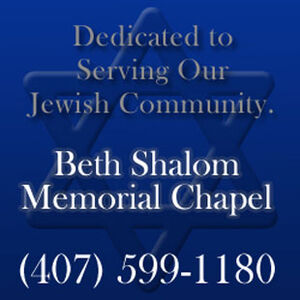 In outright suggesting a "prohibition" on a Palestinian state, the platform goes farther than the 2016 national GOP platform, which withdrew Republican support for a two-state outcome to the Israeli-Palestinian outcome, arguing that any solution should be left to the two parties involved.
Jerusalem court orders PA to pay $37.5 million to Israeli terror victims
(JNS) — The Jerusalem District Court ordered the Palestinian Authority to pay 130 million shekels ($37.5 million) in compensation to 32 Israeli families that lost members to terror attacks during the Second Intifada (2000 to 2005), according to a report by Ynet.
Tuesday's ruling comes after the Israeli Supreme Court ruled in April that the P.A.'s practice of paying security prisoners and their families constituted "approval" of terror attacks against Israelis, meaning that the P.A. can be legally sued for compensation.
Attorneys from the Shurat HaDin NGO who represented the families thanked the court for the ruling, which they said provided justice for the families of the victims, but added that they intend to appeal the ruling to seek greater compensation, the report stated.
Nitsana Darshan-Leitner, president of Shurat HaDin, tweeted on Wednesday: "Another huge victory of ours over terror."
The ruling, she said, "forms a precedent, and it is the highest that a court has ruled on in a lawsuit ruling against the Palestinian Authority."
Israeli rhythmic gymnastics team takes gold at European Championships
(JNS) — Israel's rhythmic gymnasts came up big during the 2022 Rhythmic Gymnastics European Championships held last week in Tel Aviv, taking home two gold medals, four silver medals and a bronze.
The Israeli team was made up of Shani Bakanov, Adar Friedmann, Amit Hedvat, Romi Paritzki, Ofir Shaham and Diana Svertsov. It won gold in the group all-around category with a score of 69.950, defeating Italy, which finished with a score of 69.650.
Individually, its members were also winners in the multi-day competition.
Daria Atamanov, 16, got the gold medal in the European Championships all-around and the silver medals in three categories—the hoop, the clubs and the ribbon. Teammate Adi Asya Katz, 18, took home the bronze in the ribbon category.
More than 250 athletes from 39 nations competed in the contest, which took place from June 15-19. The Israeli team's coaching staff included former rhythmic gymnast Linoy Ashram, who recently retired after winning a gold medal at the Tokyo Olympics, according to The Times of Israel.
Jared Kushner, Ivanka Trump visit Israel, pray at Western Wall in Jerusalem
(JNS) — Jared Kushner, a senior adviser and envoy to the Middle East in the Trump administration, also the son-in-law of former President Donald Trump — and his wife, Ivanka Trump, visited the Western Wall in Jerusalem on Wednesday.
They were seen praying at the Western Wall and left prayer notes between the cracks of its stones, as is customary, reported Arutz Sheva.
Last year, Kushner established the Abraham Accords Peace Institute and tasked it with ensuring that the accords, which saw Israel normalize relations with the United Arab Emirates, Bahrain, Morocco and Sudan, reach their full potential.
"The Abraham Accords is the rare foreign-policy effort that has achieved a bipartisan consensus, and this is very, very important," he stated in September 2021.
The Wall Street Journal reported last month that Saudi Arabia plans to invest millions of dollars in Israeli startups through a new private-equity fund set up by Kushner.
Kushner's fund is expected to "invest Saudi money directly in Israeli companies — a symbolic measure that demonstrates the readiness of Saudi Arabia to be a part of the Israeli economy," the Israeli business daily Globes said in May.
Actor, producer Ben Stiller visits Kyiv, meets his 'hero,' Volodymyr Zelensky
(JNS) — Jewish film actor, director and producer Ben Stiller visited Kyiv, Ukraine, this week, where he met Ukrainian President Volodymyr Zelensky — a man Stiller called as a "hero" for his leadership during Ukraine's war with Russia, which began in late February.
"Really nice to meet you. It's a great honor for me … you're my hero," said Stiller during his meeting with Zelensky on Monday, which was also World Refugee Day.
Stiller, 56, also told Ukraine's president: "What you've done — the way that you've rallied the country, the world — It's really inspiring."
Earlier on Monday, Stiller visited the Kyiv suburb of Irpin, which was severely destroyed during Russia's invasion of the country.
"I feel it's hard to understand what's actually going on here if you haven't been here," he told Zelensky. "I was in Irpin this morning … and the actual level of destruction, you see it on TV, you see it on social media, but it's something else to actually see it, feel it and then to talk to the people."
Stiller's visit to Ukraine was part of a trip through Eastern Europe as a Goodwill Ambassador for the U.N. High Commissioner for Refugees to meet and rally support for Ukrainians fleeing their home country.
"I'm here to learn, to share stories that illustrate the human impact of war and to amplify calls for solidarity," he said on an Instagram post on June 18 while in Poland. "I hope you'll follow along and share your own messages of support, for people who have fled their homes in Ukraine and for people who have been forced to flee all over the world. Everyone has the right to seek safety. Whoever, wherever, whenever."
$1.2 billion Surfside settlement for families and unit owners
By Caleb Guedes-Reed
SARASOTA, Fla. (JTA) — A judge in Florida approved a $1.2 billion settlement just hours before the one-year anniversary of the residential tower collapse in Surfside on June 24, which killed 98 people.
Condo owners will split the estimated $96 million in proceeds from the sale of the land where the Champlain Towers South stood. The victims' families and residents who were injured from the building's collapse will share an additional billion dollars in compensation. 
While Miami Judge Michael Hanzman said this was the most complicated case he had seen in his 35-year career, he called the outcome "remarkable." No victims or their families chose to opt out of the settlement, and Hanzman said the decision avoided the need for a trial that could have lasted a decade.
Family members of the 98 victims gathered Thursday night to mark the moment at 1:22 a.m. when the building began to collapse last year. First lady Jill Biden is scheduled to speak at a public memorial event on the site on Friday. 
The town of Surfside, where nearly half of the 6,000 residents are Jewish, has for decades served as a meeting place for geographically-separated Jews. Miami has a large percentage of Hispanic Jews, many of whom come from families that came to the area after leaving Cuba, Colombia, Argentina and Venezuela.
The Vatican will release WWII-era 'Jewish files' online, including unanswered pleas to the pope
By Andrew Lapin
(JTA) — Pope Francis has ordered 170 volumes of Jewish requests for help from the Catholic Church during World War II to be published online, two years after making their physical copies available to historians.
The correspondence contains 2,700 files specifically recounting Jewish groups and families requesting assistance from the Vatican in avoiding deportation or trying to free relatives from concentration camps, both in the run-up to and during the Holocaust. Pope Pius XII, who served as pope during the most pivotal years of the war, is often charged by historians with ignoring Jewish pleas for help and cozying up to Hitler and Mussolini in order to preserve the influence of the Church.
The Vatican itself has long insisted that Pius XII should be celebrated for secretly advocating for Jews via diplomatic means, but that narrative is changing as more information about his papacy has been revealed to the public. The Church opened its secret files on Pius's archives to historians in 2020, but by publishing its Jewish-related files online, it opens them up to easier access and greater scrutiny by the public.
"The Pope at War," a new book by Pulitzer Prize-winning historian David Kertzer, the son of a rabbi, draws on these new archives to make the case that Pius largely ignored pleas from Jews (while keeping a secret back channel to Hitler). Pius did, however, concern himself with trying to save the small number of Jews who had converted to Catholicism or who were from mixed families, categories that were still considered "Jewish" under Hitler's racial laws.
Turkish intelligence thwarts Iranian attack on ex-Israeli ambassador in Istanbul
(JNS) — Turkey's National Intelligence Organization and local police have foiled multiple Iranian attempts to kidnap and kill Israelis in Istanbul, including a former Israeli ambassador and his wife, the Turkish Hurriyet Daily News reported on Thursday.
The Iranian cells "were allegedly preparing to kidnap and attack Israeli diplomats and tourist groups in Istanbul," with the shooters already present in the city, according to the report issued. Several suspects, including "local collaborators," were detained in a joint operation conducted on June 17 by MİT and the police in The Soul Hotel and at three separate rental houses in the Beyoğlu district.
Members of the Iranian intelligence service and Islamic Revolutionary Guard Corps were undercover as students, business people and tourists, the report continued.
Israel's Mossad intelligence agency evacuated targeted citizens back to Israel on a private aircraft.
Meanwhile, Iranian state television announced on Thursday that Iran has dismissed the chief of the IRGC intelligence service, Hossein Taeb, according to Reuters.
"The station gave no further details about the dismissal of Taeb who, before becoming the Guards' intelligence chief in 2009, worked at the office of Iran's top authority, Supreme Leader Ali Khamenei," the report said. Taeb has been appointed as an adviser to IRGC Commander-in-Chief Hossein Salami, according to Reuters.
Iran has vowed to take revenge against Israel following a string of deaths of Iranian scientists and IRGC officers in the country, for which it blames the Jewish state.
37 members of Congress urge investigation into Boston BDS map
(JNS) — A bipartisan group from the U.S. House of Representatives is calling for the federal government to investigate the use of the Boston "BDS Map" by violent extremists and terrorists, and boost security for the organizations listed.
Sent to Attorney General Merrick Garland, Homeland Security Secretary Alejandro Mayorkas and FBI director Christopher Wray, the letter warns that the "Mapping Project" released earlier this month by a BDS group in eastern Massachusetts — listing Jewish organizations with names and addresses — could be used as a roadmap for violent attacks by BDS supporters, including anti-Semitic Foreign Terrorist Organizations, homegrown extremists and domestic extremists.
The effort was led by Reps. Josh Gottheimer (D-N.J.) and Don Bacon (R-Neb.), and joined by 35 colleagues.
"We fear that this map may be used as a roadmap for violent attacks by supporters of the BDS movement against the people and entities listed," wrote the letter's authors. "We ask that you investigate the use of the Mapping Project by extremist organizations, provide any necessary enhanced security for targets listed in the project, and work with social-media companies and Internet service providers to prevent its further distribution. We must not turn a blind eye to this dangerous incitement."
The letter cited instances of anti-Semitic violence in the past several years and the ADL's 2021 "Audit of Anti-Semitic Incidents" that indicated that the number of such attacks in the United States rose by 34% within the year and was the highest rate recorded since the survey began in 1979.
"The BDS Boston-endorsed Mapping Project's call to 'dismantle' most of Boston's Jewish community because of the purported 'devastation' they cause to others is a form of intimidation deeply rooted in anti-Semitic tropes. This call to action against a wide swath of a community is unacceptable and dangerous," said ADL CEO and national director Jonathan Greenblatt in a news release. "I applaud Congressman Gottheimer and his colleagues for their leadership in taking a stand against this anti-Semitism and join in calling on the appropriate authorities to address this situation with the seriousness it requires."
The letter also praised the FBI for tracking the development, urging them to work with all levels of law enforcement throughout the country.
Iranian prosecutor says regime to put three Mossad agents on trial
(JNS) — Iran's Ministry of Intelligence detained three suspected Mossad agents in the southeastern province of Sistan and Baluchistan—the second-largest province in the country—reported its state news agency IRNA and other Iranian news media on Tuesday.
The prosecutor of the province, Mehdi Shamsabadi, announced that the suspects sought to assassinate Iranian nuclear scientists and will be put to trial, according to Iran's Tasnim News Agency.
He said the Mossad agents were under surveillance for eight months before the arrest. He also noted that ample evidence was collected against the suspects and that they did not object to their arrest.
"The defendants have confessed that some of them had been in direct contact with Mossad officers," stated the Iranian prosecutor.