Biden's new anti-Israel policy
(JNS) — Last week, the Biden administration announced that it will no longer support scientific and technological research at Israeli institutions in Judea, Samaria, eastern Jerusalem and the Golan Heights.
State Department spokesman Matthew Miller declared that "engaging in bilateral scientific and technological cooperation with Israel in geographic areas which came under the administration of Israel after 1967 and which remain subject to final-status negotiations is inconsistent with U.S. foreign policy."
Attempting to at least give the illusion of being "even-handed," Miller went on to say that the U.S. "strongly values scientific and technological cooperation with Israel" but the new policy "is reflective of the long-standing U.S. position going back decades."
It is difficult to imagine a more incoherent, dangerous and dishonest policy. It has nothing to do with advancing American interests in the Middle East or anywhere else. It is driven solely by domestic politics: President Joe Biden knows he cannot win reelection without the support of the progressive wing of the Democratic Party, which is overwhelmingly anti-Israel and/or antisemitic. So, Biden has effectively taken the antisemitic BDS movement and turned it into government policy. This weakens and delegitimizes Israel to win votes.
Biden made clear at the outset of his administration that "the United States will continue to support the two-state solution and … oppose policies that endanger its viability or contradict our mutual interests and values. … From the start of my administration, we have worked with partners to promote this more hopeful vision of a region at peace, including between Israelis and Palestinians."
The problem with this is that the two-state solution is not viable.
No one wants it except perhaps the Biden administration. No Arab state supports it. Our Sunni Arab partners, such as Egypt, Jordan, Saudi Arabia, the UAE, Bahrain and Morocco—all of which, except for Saudi Arabia, have already made peace with Israel—oppose a Palestinian state because they correctly believe it will become a radical Islamic state dominated by Hamas, Islamic Jihad and other Iran-backed terror organizations.
These groups will first focus on toppling our Arab allies before turning their attention to Israel. This is why the Gulf states have dramatically cut back or ended their funding of the Palestinian Authority. They view it as an ineffectual kleptocracy that has no interest in resolving its dispute with Israel. Hamas is even more problematic. Our Arab allies view it as an ideological descendant of the Muslim Brotherhood, just like Al-Qaeda and ISIS, and thus a direct threat to their regimes.
The Palestinians themselves have no interest in a two-state solution. Neither Hamas nor the P.A. is willing to accept any outcome that requires them to accept the existence of a Jewish state. Israel and the U.S. offered the Palestinians a state of their own in 1948, 2000, 2005 and 2008. It was rejected. Palestinian leaders would rather have no state and continue "the struggle."
All of this makes the two-state solution a non-starter.
Even if one believes that a two-state solution is in the "mutual interests" of Israel and the U.S., that does not explain why the prohibition on scientific and technological research extends to eastern Jerusalem and the Golan Heights. That otherwise inexplicable provision confirms that the policy is rooted in domestic politics.
The idea that the Golan Heights remains "subject to final-status negotiations" and Israeli sovereignty over it is "inconsistent with U.S. foreign policy" is shocking. Not even Ben & Jerry's stopped selling ice cream on the Golan, which has nothing to do with the Palestinian issue. Israel captured the Golan from Syria in 1967. Syria had previously conquered and annexed the Golan in 1948. Putting aside the critical military necessity of Israeli control over the territory, to whom is Israel supposed to return it? Syria remains in a state of perpetual civil war. Its President Bashar Assad is a war criminal and an ally of Russia and Iran. Are these the countries with whom the White House believes Israel should negotiate?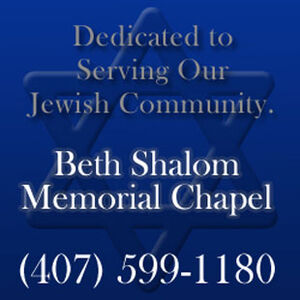 Former President Donald Trump understood this. Thus, he recognized Israeli jurisdiction and authority over the Golan Heights. This is the final status. Enemies of Israel and America should never be allowed to think that this territory is negotiable or that Israel will make any further concessions to keep it. Whatever happened to America keeping its word?
Like the Golan, the final status of eastern Jerusalem is decided. It is and always will be the eternal and undivided capital of Israel. For Israel, there is no issue more unifying or emotional than that. Letting the Palestinians believe they can slice off any portion of Jerusalem is cruel because it will never happen.
But confronting Israel on this point is good domestic politics for Biden. It mollifies the progressive left, which believes Israel is an apartheid colonial occupying power that oppresses people of color. Progressives hold up "occupied" Jerusalem as an example. When Jordan illegally annexed and controlled eastern Jerusalem from 1948-1967, it prohibited Jews from entering or praying at their holy sites. In contrast, Israel permits peoples of all faiths to pray in Jerusalem. It should not be lost on anyone that Jordan currently oversees and exercises jurisdiction over the Temple Mount. Solutions other than two-states do exist.
When the U.N. adopted its partition plan for Mandatory Palestine, it separated out Jerusalem and proclaimed it an international city. Only under Israeli sovereignty can that vision be realized.
In short, Biden's new policy undermines Israel, our many Gulf allies and American national security. It empowers our enemies, including Iran, Russia and Syria. It advances the goals of radical Islamic terrorists. It holds out false hope to the Palestinians, which will only embitter them further. But it will help Joe Biden keep the far-left progressive vote. And in the end, all Joe Biden cares about is Joe Biden.